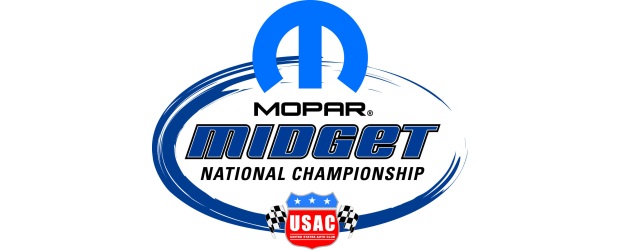 By Dick Jordan
Two significant events occur this weekend for the USAC Mopar National Midget Series, opening with Friday night's "Bob Tattersall Memorial" at LaSalle (Ill.) Speedway. The "Pepsi Nationals" are on tap Saturday night at Angell Park Speedway in Sun Prairie, Wisc., co-sanctioned by the Badger Midget Auto Racing Association.
Friday's LaSalle classic honors the late 1969 USAC National Midget Champion, Bob Tattersall, who hailed from nearby Streator, Ill. and amassed 63 total USAC wins during his career. Only Mel Kenyon, Rich Vogler and Bob Wente surpassed Bob's total.
Saturday's "Pepsi Nationals" at the 1/3-mile dirt Sun Prairie oval has a storied 29-year history, including Tracy Hines' victory last year. Bill Engelhart won the 1982 inaugural and Kevin Olson and Kevin Doty recorded an amazing five wins in the event. Hines became a three-time winner last year, while Dan Boorse and Scott Hatton are two-time winners. Other race winners included Rich Vogler, Stevie Reeves, Marty Davis, Page Jones, Kevin Koch, Jay Drake, Davey Ray, Jerry Coons Jr., Brady Bacon and Josh Wise.
Friday's race at LaSalle will be the first for the USAC Mopar National Midgets, while Saturday's race at Sun Prairie will be the second this season for the National Midgets at the storied oval. Bryan Clauson won the August race at Angell Park.
Clauson trails Darren Hagen in the latest Mopar National Midget points by just 10, with Kyle Larson only 24 back of the leader. A total of 74 points are available Saturday.
MOPAR USAC NATIONAL MIDGET POINT STANDINGS
1-Darren Hagen-826; 2-Bryan Clauson-816; 3-Kyle Larson-802; 4-Tracy Hines-706; 5-Bobby East-660; 6-Caleb Armstrong-582; 7-Zach Daum-542; 8-Brad Kuhn-499; 9-Tanner Swanson-491; 10-Jerry Coons Jr.-439.