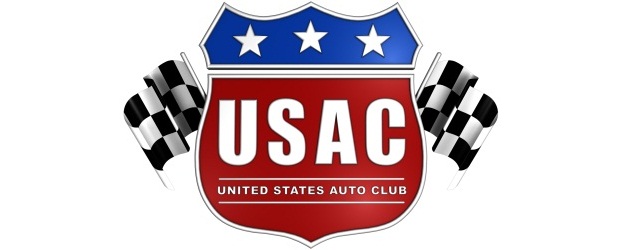 From Troy Henning
SACRAMENTO, CALIFORNIA (August 27, 2011) – A star-studded field of USAC CRA and USAC Western Classic Racing Series teams will invade the Thursday night portion of the Gold Cup Race of Champions at Silver Dollar Speedway in 2011, with the Western Classic Series deciding their dirt championship during Northern California's biggest Sprint Car event.
Thursday's action will be dubbed the "Tiner Family Classic" to honor the rich racing history of the Tiner family with USAC/BCRA Midgets also on the card. Steven Tiner is expected to shed the wing in this traditional sprint car affair and try to bring home the victory in his namesake's race.
More than 40 teams are expected to compete including USAC Western Classic points leaders Tony Hunt and Geoff Ensign and USAC CRA championship contenders Mike Spencer, Nic Faas, and Matt Mitchell. Thursday night's events will pay points for both series.
The USAC Western Classic Racing Series is in their inaugural campaign with eight dirt and eight asphalt races for traditional sprint cars. Hunt has relied on his pavement experience while USAC rookie Geoff Ensign has closed on the title after a strong showing in the dirt races. The Gold Cup event will be the final dirt race on the Classic schedule. Their two previous appearances at Chio have seen Plainfield, IN's Bill Rose and Kingsburg's Kody Swanson pick up wins. Rose is expected to join the field again at the Gold Cup.
Other dirt winners in the Classic Series this year have included Cory Kruseman and Geoff Ensign.
On the USAC CRA side of things, Mike Spencer opened up the season red-hot with three consecutive wins followed by a pair of summer wins at Perris. Former USAC Western Midget champion Nic Faas in second in the standings although he is winless this year, while Matt Michell is third in the points with one victory. Bud Kaeding and Austin Williams have also won this year in the CRA.
Among those expected to challenge the USAC regulars is 2010 King of California Kyle Larson who is returning to California after dominating the USAC National Midgets this year as a rookie. Fremont's Shane Golobic and Auburn's Andy Forsberg will both shed the wings after running the Civil War show on Wednesday along with Chico regulars Jason York and Colby Copeland expected.
The USAC Western Classic Racing Series includes regulars such as Scott Pierovich, Fair Oaks' Shauna Hogg, Tim Barber, Tim Sherman, Jr., Scott Hall, and Marty Hawkins. USAC CRA regulars expected include Cody and Austin Williams, Greg Bragg, David Cardey, and Danny Sheridan.
The Midgets are also expected to bring an outstanding field of cars to Chico. Kody Swanson topped Bryan Clauson in a photo finish in the "Mini Gold Cup" earlier this year while in August the win went to Johnathon Henry. Championship contenders for the USAC Western Midgets include David Prickett and Cory Kruseman who have gone back-and-forth all season long.
The BCRA championship is led by San Jose's Nick Foster, Jr. Chris Ennis and Shannon McQueen are always fast and expected to contend for the win as well.
Pit gates for this race will open at 2pm. Front grandstand gate will open at 5pm. Racing is scheduled to start at 7pm. All seats are reserved and can be purchased by calling the track office number at (530) 350-7275. Tickets can also be purchased the day of the event. Thursday night grandstand prices are $35.00 for the reserved seating. There is also a four-day grandstand pass at $150.00 so you don't miss any of the sprint car racing action on the track.