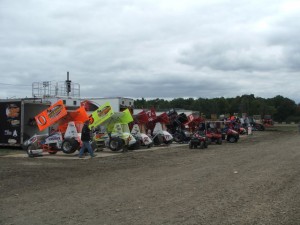 Welcome to TJSlideways.com coverage of the 2011 Canadian Sprint Car Nationals at Ohsweken Speedway.  T.J, Mudclodbob, and Rod are packing to leave for Canada on Thursday to bring you what we hope is great coverage of one of our favorite events.
In addition to our coverage on the website make sure to visit our Twitter, Facebook, and Flickr accounts for additional material.
This is a test for what we might do for major events in the future.  Make sure to send us feedback by contacting us to let us know what you think.