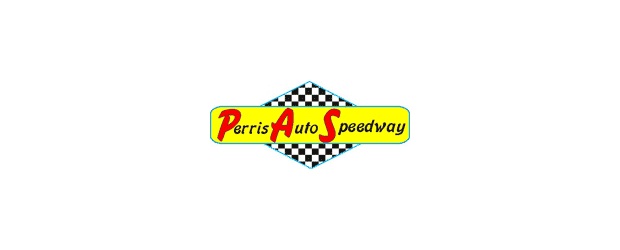 By Scott Daloisio
(Perris, CA, September 20, 2011) Two-time champion Cory Kruseman of Ventura, California heads the latest list of entries for the 16th Annual Budweiser Oval Nationals at Perris Auto on November 3rd, 4th and 5th. In addition to Kruseman, Brady Bacon, Hunter Schuerenberg and Keith Bloom Jr. have all signed on the dotted line for the USA's most prestigious traditional Sprint Car race.
Media, attached to this release is a photo of Cory Kruseman taken on August 20th at Perris Auto Speedway. Please feel free to publish the photo and please give photo credit to Doug Allen.
Kruseman, who turned 41-years-old today, won the Oval Nationals in 2003 and 2004 driving for NASCAR Star Tony Stewart. In addition to those two major wins, Kruseman was the Chili Bowl Midget champion in 2000 and 2004. He has also captured the Indiana Sprint Week crown twice (2001 & 2005), won the 1999 Non Wing World Championship, the 2001 SCRA championship and was USAC/CRA champion in 2006. Currently, Kruseman is leading the 2011 USAC Western Midget championship chase. Despite running a limited schedule in the Amosil USAC/CRA Series in 2011, he has two wins (Ocean Speedway & Santa Maria Speedway).
Bacon, a 21-year-old from Broken Arrow, Oklahoma, will be behind the wheel of the famous Hoffman Racing #69 car at the Oval Nationals. A driver who is as talented without or with a wing and who races from one end of the country to the other, Bacon currently sits fourth in the ASCS National point standings. A third generation racer, the diminutive Bacon's last foray into the world of non-wing racing was last Saturday night when he went from his 19th place starting spot to fifth in the Amsoil USAC National Sprint Car Series race at Tri-State Speedway in Haubstadt, Indiana. Bacon, who began racing when he was only 5-years-old, was the Southern Midget Racing Series Rookie of the Year in 2005 and won the series championship in 2006.
Sikeston's Missouri's Schuerenberg is having a phenominal year. He currently sits fourth in Amsoil USAC National Sprint Car points and has three wins in the series (Gas City & Bloomington, Indiana and New Egypt, New York). He finished fifth overall in the USAC Eastern Storm Tour in late May and early June. Schuerenberg, who will turn 22-years-old the week after the Budweiser Oval Nationals, was the Memphis Motorsports Park 360 Sprint Car Rookie of the year in 2004 and won the 2006 MSCS Illinois Sprint Car championship.
Bloom, a native of Anderson, California, polished his skills racing skills starting as a 6-year-old. Starting in Outlaw Karts, he won several championships and races in Northern California, Oregon and Nevada. In 2008 he made the switch to Spec Sprint Cars and was Rookie of the Year in Chico and won the John Padjen Motorsports Spec Sprints Championship (Chico & Placerville). In 2009, he won his first ever 410 Sprint Car main event at Putnamville, Indiana. Last year at the Budweiser Oval Nationals, Bloom won the "Jesse Hockett Hard Charger Award" after finishing 13th in the A main. He is currently 13th in Amsoil USAC National Sprint Car points. He also won a main event at Gas City I-69 Speedway in Indiana.
The Budweiser Oval Nationals, America's most prestigious traditional Sprint Car race, will take place on November 3rd, 4th and 5th and will be a full points paying event for the Amsoil USAC/CRA Sprint Car and the Amsoil USAC National Sprint Car Series'. In addition, it attracts other top stars from around the nation.
In addition to the 410 Sprint Cars, the popular California Lightning Sprint Cars will also be in action on Friday and Saturday.
The official entry blank is available by clicking the following link: http://www.perrisautospeedway.com/forms/oval11form.html
Advance tickets for the 16th Annual Budweiser Oval Nationals are available now by calling: 1 800 595-4849 or (951) 940-0134. You can also order tickets online at: http://pas.tix.com/Schedule.asp?OrganizationNumber=7
Tickets will also be available at The PAS souvenir stand at all races.
A complete list of past Budweiser Oval Nationals champions appears below.
To keep up with all of the latest Perris Auto Speedway news, photos, gossip and receive special offers, sign up at The PAS Facebook site at: http://www.facebook.com/pages/Perris-Auto-Speedway/113876798686480
You can also keep up with the latest news and receive special offers from The PAS Twitter site: http://twitter.com/perrisautospdwy.
Perris Auto Speedway wants to thank its corporate sponsors for the 2011 season. Aaron's, Ahern Rentals, All Coast Construction, Amsoil, Ayers Hotel and Spa, Budweiser, Champion Towing, City of Perris, Comfort Inn, Comunidad Latina, Daytona Boat & RV Storage, Frazee Paint, Hoosier Tires, JD Fields Lumber, K&N Engineering, P.I.P.E., Pepsi-Cola, Pick-A-Part Auto Salvage, Prolong Super Lubricants, Soboba Casino, Square H, Temecula Valley Pipe & Supply, Trench Shoring, US Foods, Valley Auto Salvage and Zanzabuku Sports Lounge.
For more information call The PAS at: (951) 940-0134.
Perris Auto Speedway is located on the Lake Perris Fairgrounds (home of October's Southern California Fair), approximately one hour east of Los Angeles and one hour North of San Diego. To get to the track, take the 215 freeway, exit on the Ramona Expressway and go three miles east to the fairgrounds.
Video and DVD productions of all racing events at Perris Auto Speedway are available from Jeff Kristensen's Raceway Video. For more information on these productions you can call: (818) 618-9764 or visit the web site at: http://racewayvideo.com/
mailto:racesatthepas@aol.com is the only authorized Internet address to issue official media news released from The Perris Auto Speedway or Oval Entertainment
OVAL NATIONALS CHAMPIONS
1996 – Jimmy Sills
1997 – Rip Williams
1998 – Rodney Argo
1999 – Rickie Gaunt
2000 – Tony Jones
2001 – Bud Kaeding
2002 – Bud Kaeding
2003 – Cory Kruseman
2004 – Cory Kruseman
2005 – Dave Darland
2006 – Dave Darland
2007 – Bud Kaeding
2008 – Jesse Hockett
2009 – Damion Gardner
2010 – Chris Windom