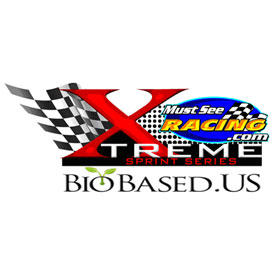 From Jim Hanks

HOLLY, Mich. (Sept. 22) – They are separated by 6,771 miles, yet are drawn together by the powerful allure of one of the most intense half-mile racing surfaces in the world. That's the thread that binds the three leading contenders for the 2011 BioBased.US Xtreme Sprint Series championship.
Their diverse paths will carry them to Bristol Motor Speedway on Oct. 1 for the TruFuel Xtreme Speed Classic, separated by a razor-thin margin of just six points. As championship hopes faded for a variety of drivers down the stretch, these three men endured to be in a prime position to win the title going into the season finale.
Point leader Troy DeCaire, 25, hails from Tampa, Florida, growing up among the sand and sea surrounding the great Tampa Bay region. DeCaire is the defending series champion, making his debut appearance at Bristol in the TruFuel sprint car entered by Davey Hamilton Motorsports.
From Tampa we travel 21 hours and 1,299 miles north to the Canadian province of Ontario, and the bustling city of London. There, nestled squarely between Detroit and Toronto, with Lake Huron to the north and Lake Erie to the south, is the home of 24-year-old current point runner-up Ryan Litt. Litt will drive the BS&B Radiator sprint car, an operation that actively involves three generations of family members.
Turning west, we span 2,522 miles and 38 hours to reach Rohnert Park, California, 50 miles from San Francisco amid the pastoral wine country. That's the home of 21-year-old JoJo Helberg, currently third in points. Helberg will race the family-owned BUG BAND/ADTS sprint car, capping a phenomenal debut season with the series.
From the Helberg home it is 2,950 miles and 44 hours back to Tampa. Our trip has taken us through the southeast, crossing the Smoky Mountains, spanning the lush farms of the Midwest, across the border to beautiful Canada, crossing the Great Plains, over the soaring peaks of the Rocky Mountains, to the rich Sonoma County vineyards. Then travel south through the rich San Joaquin Valley, turning east to endure the searing deserts of the southwest, moving through Texas into the Gulf south region, passing through the heart of Dixie as we return to Tampa. Nearly the entire US, neatly tied together by three men who seek greatness at Bristol.
As boys, they had probably never heard of regions so far from home. But today they are keenly aware of the distance and diversity that brings them together, to the ultimate showdown that will decide the championship.
BIOBASED.US XTREME SPRINT SERIES
CHAMPIONSHIP STANDINGS
1. Troy DeCaire, Tampa, Fla. 734
2. Ryan Litt, London, Ont., Canada 732
3. JoJo Helberg, Rohnert Park, Calif. 728
4. Jason Cox, Park City, Ill. 700
5. Aaron Pierce, Daleville, Ind. 677
6. Jeff Bloom, Bangor, Mich. 676
7. Jason Blonde, Litchfield, Mich. 654
8. Hank Lower, Angola, Ind. 645
9. Jimmy McCune, Toledo, Ohio 634
10. Kyle Flint, Litchfield, Mich. 610
For more information:
www.mustseeracing.com
www.bristolmotorspeedway.com