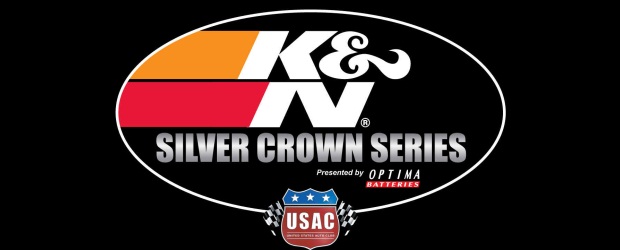 By Dick Jordan
Levi Jones of Olney, Ill. earned his sixth USAC National driving title Saturday at Toledo (Ohio) Speedway, finishing seventh in the "Rollie Beale 150" USAC Traxxas Silver Crown race. He finished the season three points ahead of Jerry Coons Jr., who finished fourth Saturday.
The title is Jones' second in the series as he also won last year's championship. He also owns four USAC AMSOIL National Sprint Car titles and is currently leading that series this season.
The car entrant's championship for Tony Stewart Racing is their 10th in USAC National competition. They now have five in Silver Crown and five in Sprint cars.
Kody Swanson of Kingsburg, Calif. led all 150 laps to win Saturday's race at Toledo in his Toyota/Team Six-R Beast/Toyota. He had earlier claimed the pole at a speed of 121.548 mph. Bryan Clauson, Jones' teammate, finished second ahead of Bobby East, Coons and Darren Hagen.
A seventh title for Jones, should he win the AMSOIL National Sprint car crown, would tie him with A.J. Foyt, Rich Vogler and Mel Kenyon as the all-time leaders in terms of USAC National open-wheel championships.
FINAL USAC TRAXXAS SILVER CROWN POINT STANDINGS
1-Levi Jones-408; 2-Jerry Coons Jr.-405; 3-Kyle Larson-347; 4-Tracy Hines-336; 5-Brian Tyler-316; 6-Bobby East-312; 7-Tanner Swanson-301; 8-Bud Kaeding-269; 9-Bryan Clauson-269; 10-Kody Swanson-210.