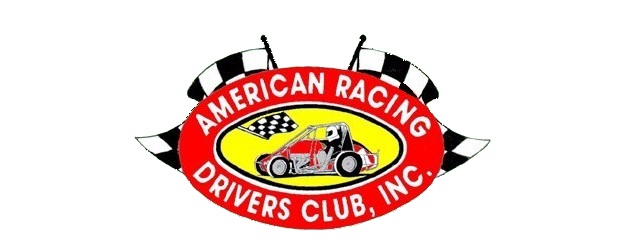 Susquehanna, PA — (November 6, 2011) — Coming into the Candy Bowl at Susquehanna Speedway Park, Drew Heistand had not wrapped up the ARDC Midget point championship but all he had to do was start his heat race and he would amass enough point to outdistance Nick Wean. Mission accomplished as Heistand won the first heat race.
After a foot of snow delayed the race by a week and a day Heistand came to the track looking to not only qualify but to win but by the time all the candy wrappers were empty it was Alex Bright picking up his second win of the season.
At the drop off the green flag, Dave Shirk jumped from his pole position into the lead and immediately started a dual with Dusty Heistand and Alex Bright. Going into the third turn, Jimmy Glenn spun and collected Nick Wean who did a slow roleover.
Both cars were restarted but Wean was forced to retire when it was discovered that his battery had come out of the car.
On the restart it was Shirk driving back into the lead with Heistand in tow. Behind the front two was a war on wheels for the third spot between Bright, Steve Drevicki and Steve Bull.
On the following circuit, Heistand and Bright got by Shirk and started to open a lead. On lap 4 Bright was able to get a bite and swept around the outside of Heistand coming off the second turn.
Two laps later, Drevicki was able to get by Shirk and brought Bruce Buckawalter Jr. along as the two moved into third and fourth.
The yellow flag was unfurled on the eighth lap for Jimmy Glenn. Glenn's racer had a broken axle and had to be towed from the track.
On the restart, Drew Heistand got by Shirk for fifth and immediately started pressuring Buckwalter Jr. for fourth while his brother Dusty was trying to get back around Bright into the lead.
With the final 12 laps of the race running non-stop it allowed Bright to slowly pull away to over a straight away lead over Heistand and Drevicki who were entertaining the crowd with some great side by side action.
At the checkered flag it was Bright with Dusty Heistand holding off Steve Drevicki for second while Drew Heistand made a late race pass of Buckwalter Jr. for fourth.
Finishing sixth through tenth were, Tim Buckwalter, PJ Gargiulo, Brenden Bright, Ryan Smith and Andrew Hannula.
Heat races went to Drew Heistand, Steve Bull and Tim Buckwalter
CANDY BOWL NOTES: When Drew Heistand left Susquehanna after the first race of the season he was in next to last place in points. At intermission the drivers pushed their cars onto the front stretch and kids were invited to come out and Trick or Treat. Bruce Buckwalter Jr's. car was pushed onto the race track by an ATV driven by a big fluffy dog. Alex Bright will compete at the Chili Bowl in January, Dusty Heistand's second place car has a for sale sign on it. Steve Drevicki made the two hour drive from State College, PA where he is attending classes at Penn State University. PJ Gargiulo had the number 5 on his car instead of his familiar 51. He also had a pumpkin and a scary mouth designed by his daughter on the front. Andrew Hannula recently bought a car and will spend the winter rebuilding it for action next season. Trevor was behind the wheel of teammate Carey Becker's 20 as hi number 49 has been sold. Bridgeport Modified champion, Ryan Watt was back in action for his second consecutive race. Steve Buckwalter was not on hand as he was on his way to Austrailia to race.
SUSQUEHANNA SPEEDWAY PARK November 6, 2011 ARDC Wingless Midgets (21 Entries) 1) 77 Alex Bright, 2) 6 Dusty Heistand, 3) 19 Steve Drevicki, 4) 12 Drew Heistand, 5) 83 Bruce Buckwalter Jr. 6) 52 Tim Buckwalter, 7) 5 PJ Gargiulo, 8) 88 Brenden Bright, 9) 33 Ryan Smith, 10) 89 Andrew Hannula, 11) 46 Brett Arndt, 12) 20 Trevor Kobylarz, 13) 17 Ryan Watt, 14) 16 Dave Shirk, 15) 01 Steve Bull, 16) 57 Jason Rice, 17) 11 Eric Heydenreich, 18) 53 Randy Reid, 19) 75 Scott Zipp, 20) 07 Jimmy Glenn 21) 78 Nick Wean HEATS Drew Heistand, Steve Bull, Tim Buckwalter