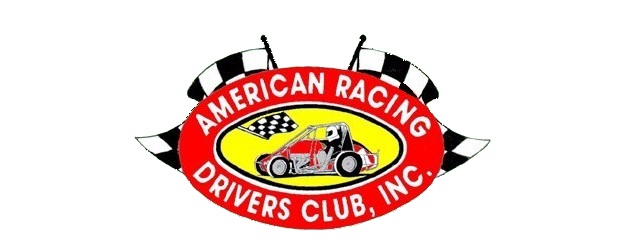 From Steve Williams
The American Racing Drivers Club held their annual banquet celebrating their 72nd season Saturday November 26th at The Lobitz Cater Hall in Hazleton, PA.
Drew Heistand of Wrightsville was officially crowned the club champion. Heistand who had wins at Susquehanna, Port Royal and Williams Grove in his DonCin Transport number 12 Midget also had 5 top 5 and 11 top 10 finishes to score 2202 points.
Heistand, whose name is now listed with the likes of "Wild Bill" Schindler, Ed "Dutch" Schaefer and Len Duncan as well as more recent champions like Steve Buckwalter, Frank Polimeda and Andy Martin, remarked, "When I came to my first banquet I had to sit all the way in the back on the dance floor and watch Andy Martin receive his award as champion and I thought to myself, I want to be up there." "Earlier this week I was looking at the list of past champions and realized that I didn't know even half of the guys on the list but I knew who they were and to have my name on that list is an incredible honor."
To complete the sweep of top awards, Heistand's Crew Chief / Owner / Father, Don Heistand was named as the Ken Hickey Mechanic of the Year. Heistand, who also fields a car for son Dusty Heistand said, "This award should be cut up in pieces and given to all the guys on the crew and to my wife." Don Heistand was also given the owners championship plaque.
In all, the top 15 in both driver and owners points where awarded plaques, honoring their accomplishments.
Winning the Rookie of the Year Award was Brenden Bright of Collegeville, PA. Bright, one of five rookies scoring points this season had 7 top 10 finishes, 4 top 5's including a win at Dixieland Speedway in Elizabeth City, NC. Bright also finished in 10th position in the point standings.
Steve Drevicki of Reading PA was given the Most Improved Driver Award. Drevicki, in his second season of Wingless Midget racing scored 7 top 10's and 5 top 5's that included wins at Penn Can and Big Diamond Speedways. Drevicki finished seventh in points.
The Best Appearing Car Award was given to Shawn Jackson of Bear DE. Jackson's number 2 was lettered by Bruce Bowen and was a combination of vinyl and "Old School Paint".
The Galen Halteman Memorial Presidents Award was given to Tammy and Tim Sassaman of Milford, NJ. The Sassaman's joined ARDC this season after formerly traveling with the Focus Midget Series. Tim is one of the infield officials while Tammy serves as a scorer. In addition, the Sassaman's have provided a trailer that serves as the traveling ARDC office.
Other awards were given to ARDC's speedway partners including, Susquehanna Speedway Park, Williams Grove Speedway, Port Royal Speedway, Bridgeport Speedway, Penn Can Speedway, Big Diamond Speedway, Pittsburgh PA Motor Speedway, Mercer Raceway Park, Dixieland Speedway, County Line Raceway, Winchester Speedway and New Egypt Speedway.
Contingency sponsors recognized were, Racebumpers.com, Saldana Racing Products, SBI Fuel Systems, DMI, S&S Speedways, Mason Racing Ignitions, Jereco Racing Engines, DeFebo Graphics, Keizer Aluminum Wheels, Petcock Powder Coating, Fastener Specialties and BDB Graphics.
A 50/50 raffle was held with the proceeds going to Jack Culbertson a nine year old Quarter Midget racer with the Montgomery County Quarter Midget Club who is suffering from cancer. The winning ticket belonged to Randy Smith of S&S Speedways who donated his portion of the winnings to the young driver.
ARDC President Bruce Buckwalter Sr. said that the final touches are being put on the 2012 season including the schedule and firming up the rules and that information will be released soon.
Drew Heistand concluded his champion's speech with a statement that best sums up not only the 2011 season but also ARDC when he said, "Great Teams, Great Racing, Great People".
FINAL POINT STANDINGS
Pos
Car#
Driver Name
Points
1
12
Drew Heistand
2202
2
78
Nick Wean
2033
3
33
Ryan Smith
2022
4
83
Bruce Buckwalter, Jr.
1892
5
46
Brett Arndt
1851
6
6
Dusty Heistand
1841
7
19
Steven Drevicki
1831
8
77
Alex Bright
1814
9
52
Tim Buckwalter
1715
10
88
Brenden Bright
1677
11
01
Steven Bull
1558
12
8
Keith McIntyre, Jr.
1264
13
51
PJ Gargiulo
1203
14
0
Steve Buckwalter
1187
15
55
Steve Craig
1126
16
89
Andrew Hannula
1114
17
2
Shawn Jackson
936
18
16
Dave Shirk
936
19
61
Parker Evans
933
20
4
Shane Penny
820
21
17
Ryan Watt
814
22
81
Mark Gilmore
758
23
57
Jason Rice
683
24
28
Greg Fitzpatrick
608
25
3
Joe Butera
502
26
49
Trevor Kobylarz
471
27
11
Eric Heydenreich