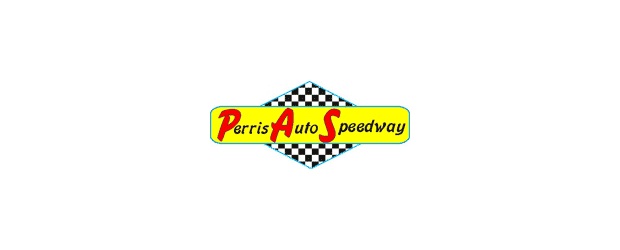 By Scott Daloisio
(Perris, CA, January 11 2012) Tony Jones, the most popular driver to ever race at Perris Auto Speedway, will make a return when the Amsoil USAC/CRA Sprint Car Series kicks off the 17th season of racing at the Riverside County clay oval on Saturday, February 25. However, Jones will not be returning as a driver. Following in the footsteps of his National Sprint Car Hall of Fame father Bubby Jones and his older brother Davey, the 42-year-old will be a crew chief for a brand new sprint car team.
Jones, who last raced in November of 2010, will be spinning the wrenches and calling the shots for car owner Larry Henry and rookie Sprint Car driver Jake Swanson of Anaheim. "Larry Henry is my dad's best friend," Jones said via telephone. "He owned my dad's first ever Sprint Car and the last car my dad drove when he came out of a two year retirement in 1990. Larry said he would never own a sprint car again, but here we are."
The 2007 USAC/CRA champ and 2000 Oval Nationals champion is pleased to be helping an up and coming racer like Swanson. "I am really looking forward to working with Jake," Jones said. "He is a good young racer who likes to stand on the gas. He has shown a ton of talent Midgets and he will do well in sprint cars, too. It is going to be fun watching him develop."
Swanson, who's grandfather Chuck got the racing bug started in the family by driving a Model "A" Jalopy at Minnesota's Princeton Speedway, graduated as an honor student from Cypress High School in 2011. He finished fifth in USAC Western Midget points and seventh in the VRA Midget standings last year. He also finished fourth in the USAC-VRA Battle at the Beach Series.
The 18-year-old driver will be wheeling equipment that Jones is very familiar with. Henry purchased a DRC chassis that Jones formally drove for car owner Mark Alexander.
"We are looking forward to seeing Tony back on a regular basis," said PAS promoter Don Kazarian who has known Jones since his father Bubby drove for the Kazarian's 30-years ago. "He is a great guy to have around and great ambassador for the sport. We are also glad that Jake Swanson is coming into the Amsoil USAC/CRA Series. He has already shown that he has a lot of talent in Midgets and with Tony's tutelage, he is going to be a driver to watch in his rookie season in Sprint Cars."
Joining the Amsoil USAC/CRA Series for the curtain raiser on February 25th will be the California Lightning Sprint cars and the PAS Senior Sprints.
The best deal in racing, money saving 2012 Perris Auto Speedway season tickets, is available through February 24th. To get yours, please call The PAS office at: (951) 940-0134.
The entire 2012 PAS schedule is listed at the end of this release.
To keep up with all of the latest Perris Auto Speedway news, photos, gossip and receive special offers, sign up at The PAS Facebook site at: http://www.facebook.com/home.php – !/pages/Perris-Auto-Speedway/11387679868
You can also keep up with the latest news and receive special offers from The PAS Twitter site: http://twitter.com/perrisautospdwy.
Perris Auto Speedway wants to thank its corporate sponsors for the 2011 season. Aaron's, Ahern Rentals, All Coast Construction, Amsoil, Ayers Hotel and Spa, Budweiser, Champion Towing, City of Perris, Comfort Inn, Comunidad Latina, Daytona Boat & RV Storage, Frazee Paint, Hoosier Tires, JD Fields Lumber, K&N Engineering, P.I.P.E., Pepsi-Cola, Pick-A-Part Auto Salvage, Prolong Super Lubricants, Soboba Casino, Square H, Temecula Valley Pipe & Supply, Trench Shoring, US Foods, Valley Auto Salvage and Zanzabuku Sports Lounge.
For more information call The PAS at: (951) 940-0134.
Perris Auto Speedway is located on the Lake Perris Fairgrounds (home of October's Southern California Fair), approximately one hour east of Los Angeles and one hour North of San Diego. To get to the track, take the 215 freeway, exit on the Ramona Expressway and go three miles east to the fairgrounds.
racesatthepas@aol.com is the only authorized Internet address to issue official media news released from The Perris Auto Speedway or Oval Entertainment
2012 PERRIS AUTO SPEEDWAY SCHEDULE
February 11 – Open Practice – 3:00 PM – Free for Fans in the Grandstands
February 18 – Off Weekend
February 25 – "Sokola Shootout" USAC/CRA Sprint Cars, PAS Senior Sprints, California Lightning Sprint Cars
March 3 – PASSCAR Super Stocks, Amsoil Street Stocks, Modifieds, Factory Stocks, Sport Mods
March 10 – World of Outlaws Sprint Cars and California Lightning Sprint Cars
March 17 – Off Weekend
March 24 – Off Weekend
March 31 – USAC/CRA Sprint Cars, PAS Senior Sprints, California Lightning Sprint Cars
April 7 – Off Weekend
April 14 – PASSCAR Super Stocks, Amsoil Street Stocks, Modifieds, Factory Stocks, Sport Mods
April 21 – Night of Destruction #1: Rollover Contest, Trailer Figure 8 Races, Figure 8's, Auto Roller Derby, Demo Cross
April 28 – USAC/CRA Sprint Cars, PAS Senior Sprints, California Lightning Sprint Cars
May 5 – PASSCAR Road Course Challenge: Amsoil Street Stocks, Modifieds, Factory Stocks, Sport Mods
May 12 – Off Weekend
May 19 – PASSCAR Super Stocks, Amsoil Street Stocks, Modifieds, Factory Stocks, Sport Mods
May 26 – Salute to Indy: USAC/CRA Sprint Cars, PAS Senior Sprints, California Lightning Sprint Cars
June 2 – Off Weekend
June 9 – Night of Destruction #2: Demolition Derby, Trailer Figure 8 Races, Figure 8's, Auto Roller Derby, Demo Cross
June 16 – Off Weekend
June 23 – PASSCAR Super Stocks, Amsoil Street Stocks, Modifieds, Factory Stocks, Sport Mods
June 30 – Off Weekend
July 4 – Firecracker 30 & Sky Concert: USAC/CRA Sprint Cars, PAS Senior Sprints, California Lightning Sprint Cars
July 7 – Off Weekend
July 14 – Night of Destruction 3: "Perris Leap" Trophy Truck Long Jump. Engine Melt Down, Trailer Figure 8 Races, Figure 8's, Demo Cross
July 21 – PASSCAR Super Stocks, Amsoil Street Stocks, Modifieds, Factory Stocks, Sport Mods
July 28 – California Racers Hall of Fame Night: USAC/CRA Sprint Cars, PAS Senior Sprints, California Lightning Sprint Cars
August 4 – Off Weekend
August 11 – Off Weekend
August 18 – USAC/CRA Sprint Cars, PAS Senior Sprints, California Lightning Sprint Cars
August 25 – Off Weekend
September 1 – PASSCAR Super Stocks, Amsoil Street Stocks, Modifieds, Factory Stocks, Sport Mods
September 8 – Night of Destruction 4: Rollover Contest, Trailer Figure 8 Races, Figure 8's, Auto Roller Derby, Demo Cross
September 15 – Glenn Howard Classic: USAC/CRA Sprint Cars, PAS Senior Sprints, California Lightning Sprint Cars
September 22 – PASSCAR Super Stocks, Amsoil Street Stocks, Modifieds, Factory Stocks, Sport Mods
September 29 – Off Weekend
October 6 – Southern California Fair: USAC/CRA Sprint Cars
October 13 – Southern California Fair
October 20 – Off Weekend
October 27 – PASSCAR Super Stocks, Amsoil Street Stocks, Modifieds, Factory Stocks, Sport Mods
November 1 – 17th Annual Budweiser Oval Nationals Practice
November 2 – 17th Annual Budweiser Oval Nationals: USAC National Sprint Cars, USAC/CRA Sprint Cars, PAS Senior Sprints, California Lightning Sprint Cars
November 3 – 17th Annual Budweiser Oval Nationals: USAC National Sprint Cars, USAC/CRA Sprint Cars, PAS Senior Sprints, California Lightning Sprint Cars