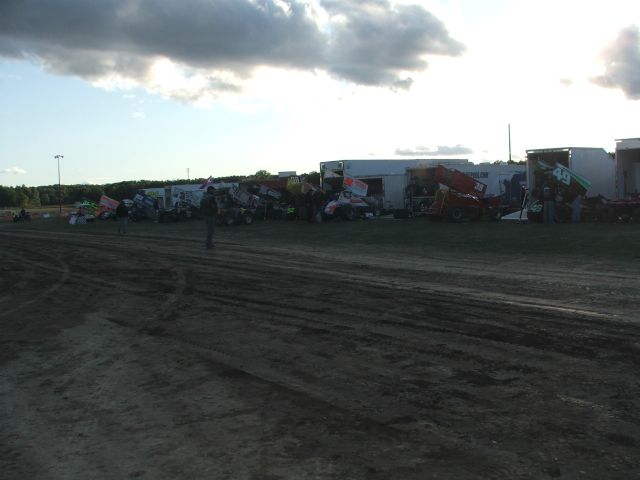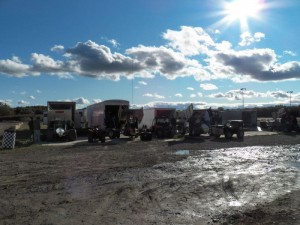 From Ken Pelkie
From Ken Pelkie
Team owners, drivers, and crews are invited to attend the Spring Registration and Information Meeting on Saturday, March 31st at the Best Western Brant Park Inn and Conference Center in Brantford as preparations continue toward opening day of the 17th season at Ohsweken Speedway.
Located at 19 Holiday Drive, the meeting will get underway at 11:30 AM. Competitors will have an opportunity to meet and hear from key officials who will deliver and clarify any rule or procedure changes as well as other important information.
All Drivers, Owners, and Crew members for all four divisions (Sprints; Thunder Stocks; Mini Stocks; Bombers) are encouraged to attend and will be offered membership opportunity on March 31st for $30 which will be a $15 saving. This $30 fee will again be offered on May 5th which will be the first of three practice nights. After May 5th the fee will increase to $45. Applicants must be present to take advantage of this discount price.
Activity is beginning to accelerate as we close in on Opening Day of May 25th. The long awaited Capital Improvement project in the Spectator area on the front stretch is finally taking shape. Patrons will be greeted this year to a new, state of the art concession and washroom facility which will hopefully decrease wait times while providing the facilities our fans deserve.
Winter appearances are also in the planning stages. The weekend of March 9th, 10th, & 11th Ohsweken Speedway will have a presence in NEW MEGASPEED Custom Car and Truck Show in Mississauga. Located at the International Center at 6900 Airport Road, show hours run Friday and Saturday – 10:00 AM to 10:00 PM and on Sunday from 10:00 AM to 6:00 PM. Go to www.megaspeedcarshow.com for a full line up of show activities.
Two weeks later we move to London, Ontario for the annual Speed and Custom Car Show March 23rd through 25th. This year's show will move to the Agriplex Building at the Western Fair Grounds at 845 Florence St. Show opens from 4:00PM to 10:00PM on Friday, 10|00AM to 10:00PM Saturday and concludes 10:00AM to 4:00PM on Sunday. More information is available at www.westernfairdistrict.com and scroll through the events schedule.
Then it is on to Brantford, Ontario April 25 through 28 for the speedway's annual display at Lynden Park Mall. Located at 84 Lynden Road, the display is open during normal Mall hours Wednesday through Saturday. Come on by these events and say hello and pick up your copy of the 2012 schedule.
Advanced Reserved ticketing sales continues for two of our three major events in 2012.
Tickets for the 5th Annual "SIX NATIONS SHOWDOWN" featuring the World of Outlaws on July 31st and the 8th Annual Canadian Sprint Car Nationals September 14th and 15th remain on. Plenty of great seats remain for each of these.
Tickets for these shows are on sale on a first come, first served basis. They will remain on sale Mondays through Thursdays at 1-888-720-7223 from 9:00 AM until 6:00 PM until one week before each race date.
If you have difficulty getting through on the phone line, please email Cheryl at pelkiekj@ebtech.net leaving your name, phone number(s) and a time when you can be reached and you will be called back as soon as possible.
If you do get through and no one answers your call, please leave your name, time you called, and a return number and you will be contacted as soon as possible. The phone mail box may fill up on weekends and if you are confronted with this please email your phone number to Cheryl and she will get back to you.
Please be patient. You are all important to us and we will do our best to accommodate everyone. Payment must be made via Master Card or VISA at the time of purchase.
Tickets for the July 30th appearance of Tony Stewart at Ohsweken Speedway to take on the home town CORR/Pak Sprints in a special Monday night point show will be available as follows. People who held advanced seat tickets for the 2011 event will have two weeks to renew the same seats for 2012 beginning Monday, March 19th at 9:00 AM and concluding at 4:00 PM March 30th.Remaining tickets will be offered to the general public on a first come, first serve basis beginning at 9:00 AM April 2nd. Adults will be admitted to this event for $25 while Students 13 through 17 and seniors over 65 and older are $15. Kids 12 and under will be admitted for $5. All seats will be reserved. Ticket availability for the Meet and Greet will be announced at a later date.
Be sure to watch the official website of Ohsweken Speedway at www.ohswekenspeedway.com for more information as we move toward opening day of May 25th with the Fastest Dirt Track Racing in Ontario.
OHSWEKEN SPEEDWAY – the place you will want to be all summer for "FRIDAY NIGHT THUNDER – FEEL THE EXCITEMENT".