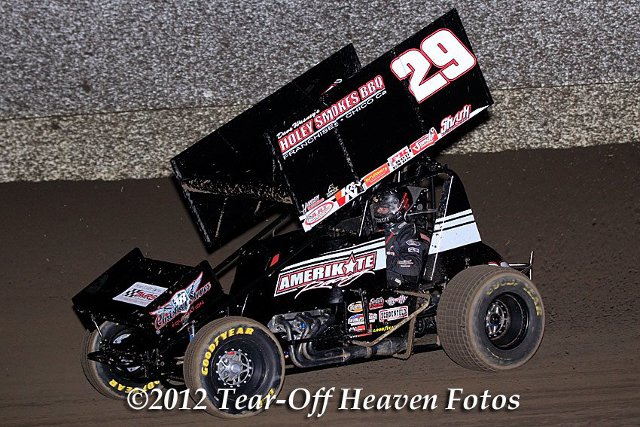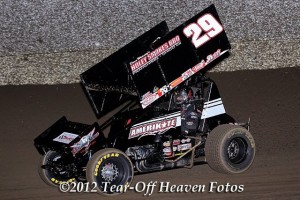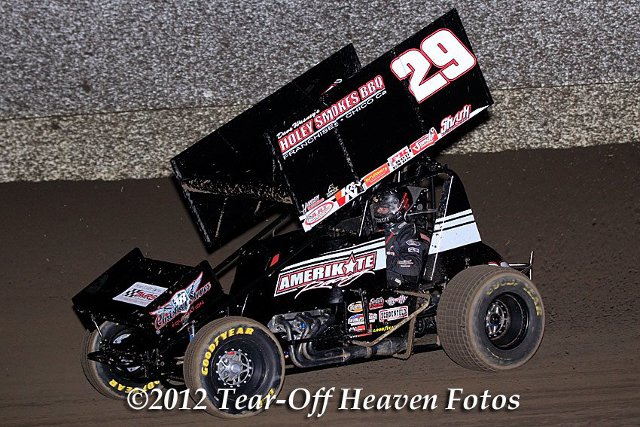 From Peterson Media
The Marysville Raceway Park in Marysville, CA holds a special place in Willie Croft's heart, and the Sacramento, CA driver shows it each time he checks into the venue, as Croft charged from his sixth starting spot to score a strong second place finish aboard his Holey Smokes BBQ/ Christian Stover Foundation/FK Rod Ends No.29 A.R.T. on Saturday night.
With MRP's dual heat race format in effect, Croft found his ButlerBuilt/Sander Engineering/K&N Products machine on the front row of his first heat, and in the second heat the starting line up was completely inverted as passing point were used, and Croft lined up in the last row of his second heat.
The driver known as 'Double-Down' wasted know time in his first heat showing he would be a stout contender on the evening as he simply checked out from the competition and picked up the win.
During his second heat, Croft did what many had trouble doing in heat races on the tacky ¼ mile and that was pass cars. Coming from his fourth row starting spot, he was able to work his way to the third spot at the stripe, and be the top point earner of the night.
As fate would have it, Croft drew the six pill, and lined up for the 30-lap feature in the third row.
As the race got underway, Croft began maneuvering through traffic, on the hooked up MRP surface.
With five down, he was up to fourth when the caution flag flew.
On the restart, he began battling with Kyle Hirst and Mason Moore, for the third and second spot, and Hirst and Croft cleared Moore and began working on leader, Colby Wiesz.
The final caution flag flew on lap eight, and Croft remained in the third spot, and ultimately got past Wiesz for second at the half-way point as he chased down Kyle Hirst.
Battling through lapped traffic, Croft showed Hirst his nose on the white flag lap, but wasn't able to make the pass and brought home a second place finish.
"It's a nice way to start the year," explained Croft. "Yes, I would of liked to win tonight, but I'm with a brand new group of guys helping me out, so we're going to run quite a few races here in March to get things figured out before the KWS season."
Willie Croft would like to thank Holey Smokes BBQ, The Christian Stover Foundation, ButlerBuilt , Brown and Miller, Sander Engineering, FK Rod Ends, Hinchman Indy, Schoenfeld, K&N, Smith Precision Products, All Pro Cylinder Heads, Shark Racing Engines, A.R.T., M.R.O. Industrial Supply, Redline Oil, Kaeding Performance, PaPa's Beef Jerky, Dan Olson Products, Vortex Wings, AIC Powdercoating, and GUTS for their support in 2012.
ON TAP: Willie and his Willie Croft Racing team now head to the Silver Dollar Speedway for the Silver Cup on March 9th and 10th.
STAY CONNECTED: Stay connected with Willie by visiting www.williecroftracing.com or following @WCroft29 on Twitter.