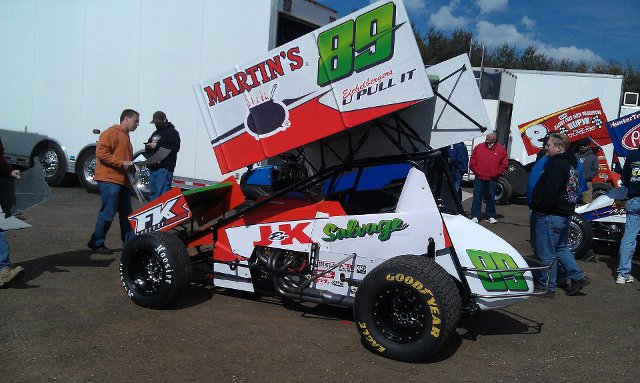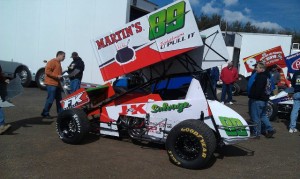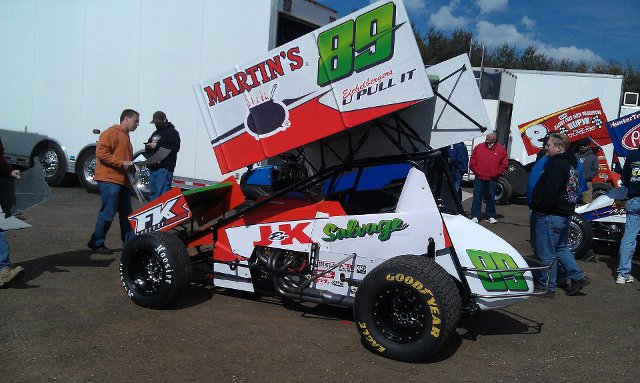 From Peterson Media
One week ago Red Lion, PA driver, Cody Darrah, didn't even get to complete a lap in the feature at Lincoln Speedway, but Saturday night the Kasey Kahne Racing driver made another trip to his home track aboard a family owned car and scored a ninth place finish.
Starting in the sixth spot for the 25-lap feature, Darrah looked stout early aboard his J&K Salvage/Eichelberger U Pull-It/Factory Kahne Shocks backed entry as he quickly raced up to the third spot by the sixth lap when the caution waved.
The yellow may have been Darrah's enemy as he lost two spots on the restart and fell back to the fifth spot.
While running fifth Darrah searched the Lincoln Speedway for grip as he tried to work his way back up to the front, but fell back to the seventh spot.
As the race wore on Cody and his Darrah Motorsports No.89 fell to the ninth spot where he would ultimately cross the finish line.
"It went a lot better today then it did last week," Darrah said with a smile. "We are trying some different things, so we didn't get the result we were looking for today, but this is a good car, and we are learning some things for sure."
ON TAP- Cody Darrah and his Kasey Kahne Racing team will now head west for the entire month of March, as they are next in action March 8th 2012 at the Dirt Track at Las Vegas.
STAY CONNECTED- Check in to www.codydarrah.com or visit his Facebook page for the latest news on Cody.