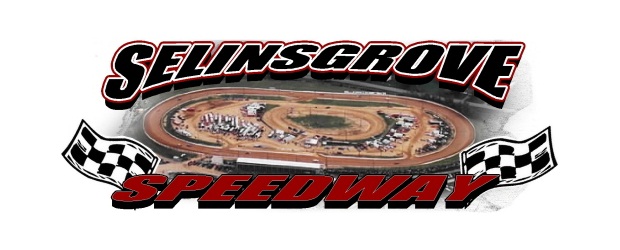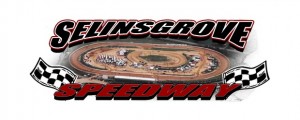 From Selinsgrove Speedway
SELINSGROVE, Pa. – Due to the unseasonably warm and dry weather this month in central Pennsylvania, Selinsgrove Speedway officials announced the starting time for this Saturday's Mach 1 Chassis Mid-Atlantic 360 Sprint Car Championship Series opener has been changed from 4 p.m. to 6 p.m. Track gates will open at 4 p.m.
Joining the sprint cars on this weekend's racing card will be the pro stocks in their second event of the season. Two-time defending champion AJ Hoffman of Richfield won the season opener on March 11.
Drivers representing the 358, 360, and 410 sprint car divisions are expected to compete in this Saturday's first of six races as part of the inaugural $120,000 series in 2012. The March 24 race at Selinsgrove will feature the 360 sprint cars in a 25-lap A-main paying $2,500 to win and $250 to start out of a purse totaling more than $15,000.
Drivers who recently expressed their intent on competing this weekend include defending Patriot Sprint Tour champion Jared Zimbardi of Little Valley, N.Y., and Jessica Zemkin of Sparkers, N.Y.
Other Selinsgrove dates in the series include the United Racing Company (URC) sanctioned Jack Gunn Memorial Challenge Race Saturday, May 12; Friday, June 29; and Sunday, Aug. 5. Lincoln Speedway will host the tour on Wednesday, June 20.
The series finale will be the 12th Annual National Open for 358-360 sprint cars at Selinsgrove Speedway on Sept. 1. For the third consecutive year, the Open will pay $8,000 to win out of a $36,000-plus purse.
Mach 1 Chassis Mid-Atlantic 360 Sprint Car Championship Series associate sponsors include Creasy Signs, Penske Racing Shocks, Rider Racing Engines, Wings Unlimited, Custom Metal Coatings, Middleswarth Potato Chips, Hoosier Tire, Lias Tire, Fastener Specialties, Dave Franek Auto Sales, Pancho's Racing Products, and Moose Blocks.
For additional information regarding the series, please contact Mach 1 Chassis at 570.898.8018 or e-mail mach1chassis@yahoo.com.
Selinsgrove Raceway Park will hold a go kart non-points race at 7 p.m. this Friday, March 23. Go kart regular season competition begins Friday, March 30, with the Selinsgrove Ford micro sprint cars making their season debut on Friday, April 6.
For a complete schedule, the latest news, results, and race status, visit selinsgrovespeedway.com or follow us on Twitter and Facebook. The speedway office can also be reached at 570.374.2999.
Mach 1 Chassis Mid-Atlantic 360 Sprint Car Championship Series Event Payoff
for March 24: 1) $2,500 2) $1,500 3) $1,200 4) $1,100 5) $1,000 6) $925 7) $825 8) $725
9) $650 10) $600 11) $500 12) $400 13) $300 14) $275 15-24) $250
Selinsgrove Speedway Admission Prices for March 24:
Adults $15; Students (12-17) $12; Kids 11 & Under Free; Pit Passes $25