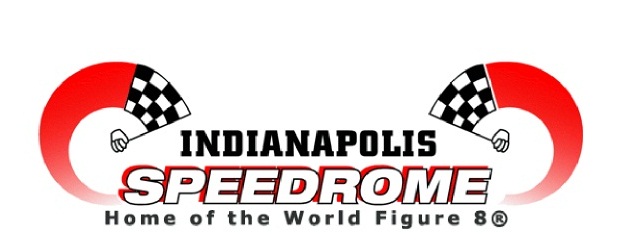 Indianapolis Speedrome®
Bryant Heating and Cooling Systems
April 17, 2012
The news, and the schedule, continues to grow for the first-ever United States Speed Association sanctioned series at the Bryant Heating and Cooling Indianapolis Speedrome®. The Mel Kenyon Midgets will vie for the Speedrome Challenge Series championship in 2012. The volume of teams expressing interest in the new campaign and excitement garnered from the already held exhibition contest has brought more dates on the point's calendar. But first, two more test events are set to be held this Saturday night April 21st and on Saturday May 12th. Now more teams will be able to get additional time on the track in preparation for a run at the title.
The bolstered 11-event schedule is set to begin on May 25th during Indy 500 weekend and run consecutive Friday's until the crowning night August 3rd. Each evening is going to be headlined by a 50-lap main event. The most recent official Kenyon feature was held here on August 3, 2005 with a now more noteworthy name of Chris Windom taking the victory. That season saw Jonathan Hendrick crowned as champion while current national superstar Bryan Clauson had the most race success with 4 checkered flags. 2012's final top point earner in the USSA Challenge Series will join current NASCAR stars Dakoda Armstrong and Justin Allgaier with a Speedrome Kenyon Midget driving title on their resume.
The present pack of top open-wheel performers is led into this season by defending USSA national champion Jessica Bean and the "racing Marine" Dave Fuhrman. She is a true rising star in the motorsports world while he is the well-respected "dean of the division" with several victories over his career on the fast one-fifth mile oval. There are seven women and men already signed up to vie for 2012 USSA Rookie of the Year presented by Simpson World Indy. Those racers are Natasha Cox, Amanda Davies, Sean Deppe, Chris Dickey, Sean Wilkerson, Dameron Taylor, and Grant Simpson.
The April 7th exhibition race saw brothers battle for supremacy. Hamilton racers Kyle and Nick went 1-2 in the final results of the exciting 20-lap event. The young Danville, Indiana duo has cut their teeth at this track in the Midgets. Finishing 3rd in the contest was Cordy Horn from Charleston, Illinois. He put his #14 right in the hunt at this 2012 kickoff. The next driver in the results was Tim Taylor. This Speedrome veteran looks to add Kenyon Midgets to his winning resume here in Modifieds and Late Models. Kyle Tilley is definitely one to watch this year. He has taken every opportunity to turn laps on the fifth-mile. And rounding out the early entry list is Irish area driver Grant Galloway. He will make the journey from South Bend to compete. It is going to be a fun season. Here is the new USSA Speedrome schedule.
The 2012 USSA Mel Kenyon Midget Speedrome Challenge Series Updated Schedule
Friday May 25th
Friday June 1st
Friday June 8th
Friday June 15th
Friday June 22nd
Friday June 29th
Friday July 6th
Friday July 13th
Friday July 20th
Friday July 27th
Friday August 3rd Championship Night
The Bryant Heating and Cooling Indianapolis Speedrome® is located at 802 South Kitley Avenue in Indianapolis, Indiana 46219 and proudly in the community and the historical district of Irvington. To view more, log on to our web site www.speedrome.com or follow us on Facebook, Twitter, and LinkedIn®. The track hotline is (317) 353-8206 or you can e-mail us at info@speedrome.com
printerfriendly version