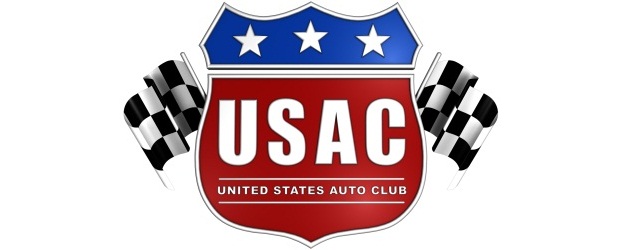 From USAC
Thursday starts what is considered by many to be the most important weekend of the year in USAC racing. The AMSOIL National Sprint Car Series kicks it off with the 42nd "Tony Hulman Classic" at the Terre Haute Action Track.
Bobby East picked up his first Sprint Car win of the year on Friday at Bloomington Speedway in the "Larry Rice Classic," and it also served as his first top-ten on the young season. The veteran has acclimated himself quite well to the dirt Sprint Cars over the past few seasons and was looking at Bloomington to turn around what had been a tough start to the season.
Hoosier Hundred"We made quite a few changes to our program in the last few weeks, and it's really gotten things going. Growing up as a kid watching Larry Rice on television and everything, it's pretty cool to win this race. I've got to thank Scott (Benic) and the guys and all our sponsors for getting things turned around. This is a big win for us," East said after his win.
East will look to make it two in a row on Thursday. Chris Windom of Canton, Illinois will be back to defend his from last year's "Hulman Classic." He and the Baldwin Brothers Racing #5 swept both USAC Sprint Car races at "The Action Track" last season. Jon Stanbrough remains the series point leader after finishing sixth on Friday.
Spectator gates open at 4:00, with cars hitting the track at 6:00. Infield tickets are $15, while grandstand tickets will cost $25. UMP Modifieds are also on the card. For more information, check out TerreHauteActionTrack.net.
On Friday, the Traxxas Silver Crown cars take to the mile at the Indiana State Fairgrounds for the 59th "Hoosier Hundred." Bobby Santos won the series opener on Saturday in the "USAC Hall of Fame Classic" at Lucas Oil Raceway at Indianapolis.
Santos gives RW/Curb-Agajanian Motorsports the early Owner's point lead and now hands the reins to teammate Bryan Clauson, as he plans to wheel the #17 car on Friday, less than two days before he takes to the Indianapolis Motor Speedway for his first Indy 500.
This year's race will feature a re-draw for the first six qualifiers to line up the 100-mile race, which will be run without a stop. Qualifiers will also get one lap during Time Trials. The race will also include double-file restarts throughout the race.
Jerry Coons, Jr. will be back to defend his win from last year, as he and Clauson will attempt to make it three wins in a row for RW Motorsports, dating back to Shane Hmiel's win in 2010. Hmiel is expected to be in attendance with his Midget team's driver Levi Jones, who has won back-to-back Silver Crown championships. Jones is still chasing his first win on a mile, however, as he finished second in all four dirt Silver Crown races last season.
Gates open at 3:00 with racing at 7. Tickets are available by calling 217-764-3200 or at the box office on race day. Modifieds are also on the card for the evening, with former Silver Crown champion Ken Schrader in the field.
The weekend ends for USAC National racing with the 67th "Night Before the 500" Mopar Midget event at Lucas Oil Raceway at Indianapolis. Another stout field is expected for one of the crown jewel events in all of midget racing.
Defending race winner Darren Hagen of Riverside, California comes into this year's event as the point leader, still looking for his first National championship. His lead is just three points over Bobby East, who counts the .686-mile oval as his home track where he has been victorious many times.
The 50-lap Main Event will cap an evening that also includes other "Road to Indy" divisions, the F2000 Series and the Star Mazda Series. Practice for the Midgets starts at 2:00. Racing will begin with Midget Heat Races around 6:00, with the Main Event tentatively slated for 9:30.
Mopar National Midgets hit the track at Raceway Park
MoparNationalMidget
The TourHendricksCounty.com Night Before the 500 featuring the USAC Midget Series and the Star Mazda Championship presented by Goodyear and the Cooper Tires USF2000 Championship Powered by Mazda takes to the track on Saturday night for a month of May tradition.
Last year a full house was on hand to watch the future stars of racing take to the track as Darren Hagen won the Midget feature, Connor De Phillippi taking home the checkers in the Star Mazda feature and Petri Suvanto was the winner in the USF200 race.
The USAC feature was the crown jewel race of the night and winning at Lucas Oil Raceway was a goal for Hagen when he first started in USAC.
"I've been thinking about winning this race since the first time I came here in 2004," Hagen said. "This is a wonderful facility and is one of three places I wanted to win growing up as a kid. Here, Irwindale Speedway and Winchester Speedway and to win at two of the three, I won at Winchester back to back in a Sprint Car is unreal and dreams are coming true."
For a complete schedule of events on Saturday click here
Krawiec Romps to USAC DMA Midget Win at Bear Ridge
BRADFORD, VT – After a heat race in which he finished first by only leading the final 15 feet, defending USAC DMA champion "Flatfoot Joe" Krawiec of Bristol, CT turned in a dominating performance to win the 25 lap feature at Bear Ridge Speedway on Saturday night.
USAC Logo
Starting sixth, Krawiec took the lead on lap six from David Rose, Jr. of Keene, NH, who had also won a heat, but suffered a mechanical failure in the feature.
Krawiec's teammate and season opener winner Kevin
Chaffee of Fairlee, VT raced his way from 13th to finish second, but was unable to mount a serious assault for the lead. Young Tim Gallant of Wales, MA showed both speed and car control to come from eighth and finish third, whil
e former Sprint Car chauffer Scott Holcomb of Granby, CT charged from 14th to earn the fourth place finish. In only his second start in a Midget, Chase Dowling of Roxbury finished an impressive fifth after starting 12th.
Five of the 6 New England states were represented in the 18 car field. The USAC DMA Midgets will continue their every other week schedule by returning to Bear Ridge Speedway on Saturday June 2.
USAC DIRT MIDGET ASSOCIATION RACE RESULTS: May 19, 2012 – Bradford, Vermont –
Bear Ridge Speedway
FEATURE: (25 laps) 1. Joe Krawiec, 2. Kevin Chaffee, 3. Tim Gallant, 4. Scott Holcomb, 5. Chase Dowling, 6. Ray Miller, 7. Denny Zimmerman, 8. Matt Covey, 9. Dean Christenson, 10. Adam Whitney, 11. Greg Olson, 12. Kevin Tefft, 13. Jamie Spalding, 14. Dave Hotchkiss, 15. Jeff Champagne, 16. David Rose, Jr., 17. Jim Close, 18. Dana Shaw.
East Dominates "Larry Rice Classic" at Bloomington
Amsoil
Bloomington, Indiana…….
It had been a tough start to the AMSOIL National Sprint Car season for Brownsburg, Indiana's Bobby East.
The "Larry Rice Classic" was just what the doctor ordered, though, as Eas
t took off from the front-row to lead all 30 laps at Bloomington Speedway on Friday to claim his first win of the year in the series aboard the 2B Racing – Champion Oil #2B Maxim/Gaerte.
"We made quite a few changes to our program in the last few weeks, and it's really gotten things going. Growing up as a kid watching Larry Rice on television and everything, it's pretty cool to win this race. I've got to thank Scott (Benic) and the guys and all our sponsors for getting things turned around. This is a big win for us," East said from the frontstretch.
East led from the pole before a lap four caution for Jeff Bland, Jr. slowed the pace. From there, East carved in his line around the bottom while a host of drivers took turns trying to steal the top spot away. Shane Cottle nearly pulled alongside East multiple times over the first-half of the race before watching East pull away as they neared traffic. Brady Bacon and Chase Stockon both stayed in the picture before Cottle dropped back to the bottom and secured the runner-up slot in the Epperson Painting #2 Spike/Claxton.
"I really thought we had something for him there running the top. We had started running him down a little bit, but I just blistered my tire and that killed our shot at him. From there, I had to drop down and try to save second, but it was another great night driving Tony Epperson's car," Cottle said of his second-straight podium.
Bacon seemingly tried every line imagine to move forward in the Infinity Shocks – Fatheadz Eyewear #99 Triple X/Wesmar after posting fast time and winning his heat. He chased down the lead duo but could not find enough up high to make the pass.
Santos Smokes the field in "Hall of Fame Classic"
Clermont, Indiana…….An early-race restart gave Bobby Santos the opening he wanted to see and the Franklin, Massachusetts drivers never looked back en route to dominating Saturday night's Inaugural "Hall of Fame Classic" Traxxas Silver Crown race at Lucas Oil Raceway at Indianapolis.
Traxxas Silver Crown
In his first race aboard the RW/Curb-Agajanian Motorsports Rotondo Weirich – Curb Records#17 Beast/Wallace Toyota Silver Crown car, Santos pulled away as the 100 laps wore on, posting an eventual winning margin of 7.512 seconds.
"I don't think Kody's car was restarting the greatest, so I just took advantage there and went underneath him. The car was so good, it was a pretty easy drive from there. Usually, I push my car as hard as I can without losing the tires, and I'm really more comfortable coming from behind, but that's just how good my car was tonight. I'm excited for all the races with this team, and to join with my teammates to run for a championship in the Midgets and with Bryan (Clauson) in this," Santos said.
Kody Swanson, who won the last Silver Crown race at the facility, took the pole and led at the start, before a lap-four yellow for Brian Tyler, who suffered a broken axle on the front-stretch. On the restart, Santos pounced, leaving everyone to watch the battles behind him.
Continue reading here
Danny Faria Jr. is USAC/CRA King at Hanford
HANFORD, CA – MAY 20, 2012… Charging from the twelfth starting sport, "Hollywood" Danny Faria Jr. of Tipton scored his first AMSOIL USAC/CRA Sprint Car Series feature at Hanford's Kings Speedway. The veteran driver took the lead from pole-sitter Nic F
Danny Faria Jr.
aas on lap eighteen, fought through heavy traffic, and led the rest of the way to claim the $2,500 victory ahead of Ryan Bernal, Mike Spencer, Faas, and Cody
Williams.
The Amsoil USAC/CRA Sprint Car Series will be back in action this Saturday, May 26th, at Perris Auto Speedway for the annual "Salute To Indy." Located on the Lake Perris Fairgrounds, more event information can be found at www.perrisautospeedway.com or calling (951) 940-0134. For more information on the USAC/CRA Sprint Cars, visitwww.usacracing.com/cra or follow the series on Facebook
or Twitter.
Miss America to be Grand Marshall for Hoosier Hundred
Katie Stam has been named the Grand Marshall for the 59th running of the Hoosier Hundred on May 25th, at the Indiana State Fairgrounds.
Katie Stam
Katie was crowned the first Miss America from the state of Indiana in the pageant's 88-year history. During her year of
service, Katie worked extensively with Children's Miracle Network as the National Goodwill Ambassador, representing over 170 premiere children's hospitals.
Katie also served as a spokesperson for her personal platform of Promoting Community Serv
ice and Involvement, embarking on a national speaking tour working with non-profit organizations. She was also the first Miss America in over 30 years to travel to Europe to visit our Armed Forces, and dedicated much of her year of service to honoring our servicemen and women in uniform.
As an accomplished journalist, Katie continues to take her passion for service around the world utilizing her broadcast education to help build awareness and raise funds for various organizations and causes; including the American Dairy Association, Lutheran Church Missouri Synod, Ovarian Cancer, children's hospitals, 4-H and the performing arts. Katie sits on the Board of Directors for Ovar'coming Together, the Ovarian Cancer Awareness Organization in Indiana, and is the Vice President of Brand Awareness for Australian Gold in Indianapolis where she is developing her own product line.
She is anxiously awaiting the release of her first children's book entitled "I Want to Be Miss America" and the release of her first album entitled "In the Spirit of Joy".