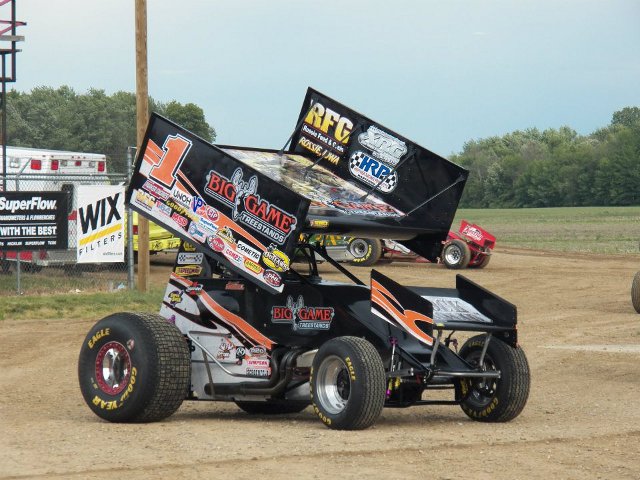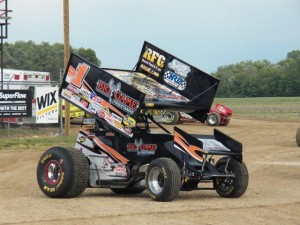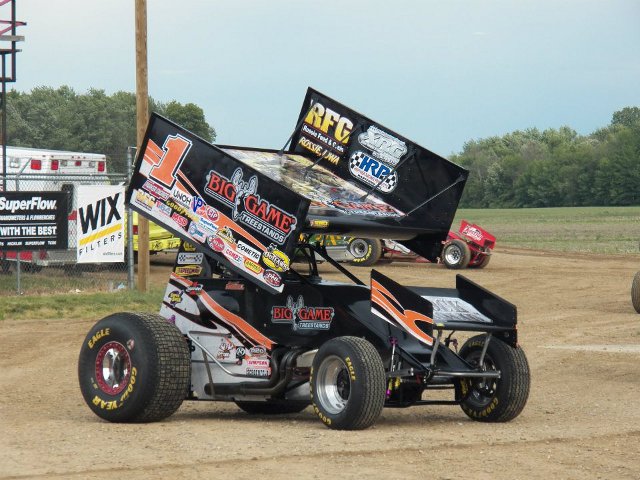 From Bill Wright
Knoxville, IA — (August 10, 2012) — A star-studded 24-car field is set to take the green flag tonight for the nineteenth annual Speed Sport Knoxville World Challenge.  The line-up for the 20-lap $10,000-to-win finale, based upon a 12-car inversion of qualifying night points for the eligible drivers, is as follows:
Row 1:             Sammy Swindell           USA                Jason Johnson              USA
Row 2:             Paul McMahan             USA                Daryn Pittman               USA
Row 3:             Shane Stewart              USA                Kyle Larson                 USA
Row 4:             Ian Madsen                  AUS                Lucas Wolfe                 USA
Row 5:             Jason Meyers               USA                Donny Schatz               USA
Row 6:             Jonathan Allard             USA                Craig Dollansky            USA
Row 7:             Tim Shaffer                   USA                Brooke Tatnell              AUS
Row 8:             Kerry Madsen              AUS                Jamie Veal                    AUS
Row 9:             James McFadden         AUS                David Gravel                USA
Row 10:           Glen Saville                  AUS                Lynton Jeffrey               AUS
Row 11:           Trevor Reynolds           AUS                Domain Ramsay           AUS
Row 12:           Danny Smith                 USA                Marty Perovich             AUS
According to Tom Schmeh, who co-founded the World Challenge back in 1994 with Jon Evans, Ralph Capitani and the late Ian Sheppard, "This certainly has been a different year, with no Canadians and no New Zealanders competing in the Knoxville Nationals.  Then, this spring, after taking Premier Speedway's David Mills' advice into consideration, we decided to lower the starting inversion from 16 to 12, based on qualifying night points.  Well, as it turns out, we have 11 Americans in the first 12 positions, with Ian Madsen being the lone Aussie.  And we have Sammy Swindell starting on the pole position.  I am not sure that anyone could have predicted that on Tuesday."
The Speed Sport Knoxville World Challenge is a points-paying round of the Cox Design & Metal Fabrication Iowa Speed Week, August 2-11, which awards the Jesse Hockett "Mr. Sprint Car" title.  Those seeking more information on the Speed Sport Knoxville World Challenge or the World of Outlaws-sanctioned 52nd Goodyear Knoxville Nationals are encouraged to visit the Knoxville Raceway web site at www.knoxvilleraceway.com.  Speed Sport's web site can be viewed at www.nationalspeedsportnews.com.