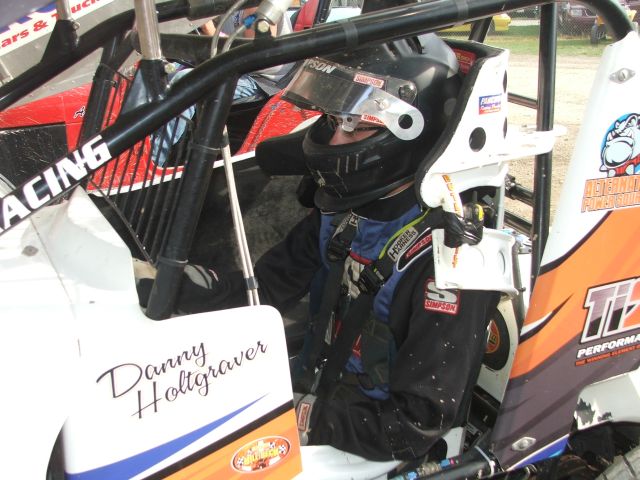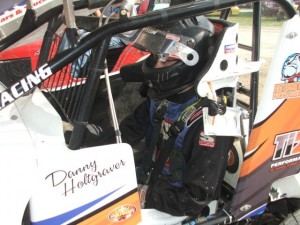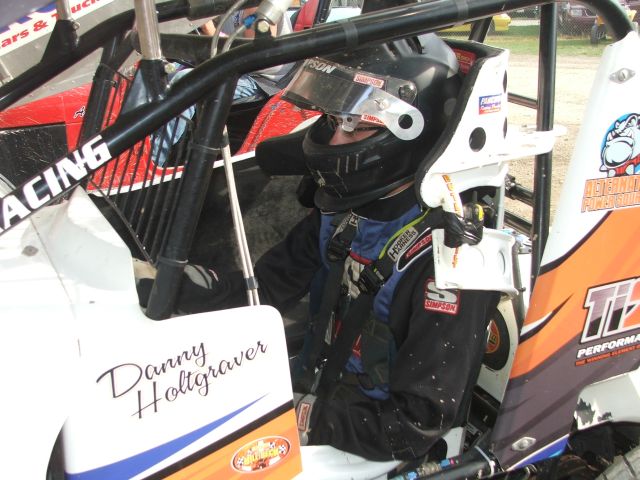 From Lernerville Speedway
Sarver, PA — (August 31, 2012) — 2012 continues to be Danny Holtgraver's breakout season on a regional and national level scoring the biggest win of his fast rising career at his home track against the All Star Circuit of Champions Sprints. Holtgraver took the lead from early leader Brian Ellenberger on lap 10 and deftly navigated lapped traffic a pair of late race restarts to score a $5,000 payday over his friend and mentor Tim Shaffer. Mike Miller took the checkers for the second this year in the Millerstown Pic-A-Part DIRTcar Sportsman and Jason Scoville took advantage of a late race restart to beat Justin Whitesell in the 305 Sprints.
8.31.2012
UNOH All Star Circuit of Champions Sprint Feature (30 Laps)
1. (D4) Danny Holtgraver, Pittsburgh
2. (83) Tim Shaffer, Aliquippa
3. (54) Cap Henry, Bellvue, OH
4. (19) Stevie Smith, Broken Arrow, OK
5. (20E) Brian Ellenberger, Butler
6. (2L) Ed Lynch Jr., Apollo
7. (89G) David Gravel, Watertown, CT
8. (2) Dale Blaney, Fowler, OH
9. (4) Danny Smith, Chillicothe, OH
10. (10) Carl Bowser, Sarver
11. (40) Caleb Helms, Finley, OH
12. (45) Paul McMahan, Hendersonville, TN
13. (O) Christopher Bell, Norman, OK
14. (CIII) Rod George, Kittaning
15. (23JR) Jack Sodeman Jr., N. Jackson, OH
16. (3) Pete Miller III, Port Vue
17. (22B) Brandon Spithaler, Evans City
18. (7) Eric Williams, Greenville
19. (35) Stuart Brubaker, Fremont, OH
20. (24H) Bryan Sebetto, Fremont, OH
21. (12) Jared Ridge, Shohmish, WA
22. (5T) Travis Philo, Toledo
23. (22) Cole Duncan, Lockbourne, OH
24. (13) Brandon Matus, Wampum
Heat Race Winners: Dale Blaney, Chris Bell, Jack Sodeman Jr.
B-Main Winner: Ed Lynch Jr.
Dash Winner: Tim Shaffer
Fast Qualifier: Stevie Smith
305 Sprint Feature: (20 Laps)
1. (26) Jason Scoville, Warren, OH
2. (17) Jason Whitesell, Austintown, OH
3. (10J) CJ Jones, Cortland, OH
4. (16M) Jim Morris, Fowler, OH
5. (08) Andy Fell, New Castle
6. (99) Gale Ruth Sr., Pleasantville
7. (52) Chris Matthews, Kennerdell
8. (4B) Walt Tutak, Kittaning
9. (46) Michael Bauer, Clarion
10. (G1) Mike Miller, Chicora
11. (21) Rob Felix, Pittsburgh
12. (5) Bob McMillan, Wampum
13. (14G) Jeff Goodman Jr., Oil City
14. (9) Harold Braden, New Castle
Heat Race Winners: CJ Jones, Justin Whitesell