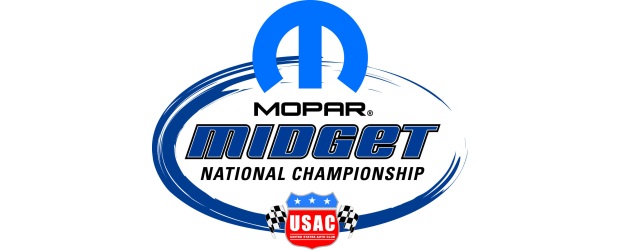 By Dick Jordan
Curb-Agajanian Motorsports is on the verge on an unprecedented "triple" as it attempts to be part of all three USAC National Racing Championship entrant combinations.
Already hoisting the Traxxas Silver Crown title in concert with car owner RW Motorsports and the AMSOIL National Sprint Car title in concert with CTR/BCI Motorsports, the duo of Mike Curb and Cary Agajanian hope to secure the Mopar National Midget crown in conjunction with Keith Kunz Motorsports next Thursday at the 72nd "Turkey Night Grand Prix" at Perris, Calif.
At present, they have a 40-point edge over runner-up Don Fike's RFMS Racing entry with 66 points available in next Thursday's race at Perris Auto Speedway. Fike's driver, Darren Hagen, has a spacious 199-point lead over Tracy Hines in the driver standings.
To date, no entity has ever claimed part of a single-season USAC "triple crown" car entrant sweep, although drivers Tony Stewart and J.J. Yeley did it in 1995 and 2003 respectively.
Driver Kyle Larson, winner of last Saturday's "Western Classic" feature at Peoria, Ariz., will wheel the Kunz/Curb-Agajanian #71 entry in Thursday's race. Larson's five feature wins are the most for any driver this year in Mopar National Midget competition.
The achievement will be especially sweet for Agajanian if it happens Thursday, since his family has hosted the annual "Turkey Night Grand Prix" tradition for more than a half-century. In his father's memory, the "Turkey Night" feature boasts a 98-lap distance, the number affectionately used by J.C. Agajanian throughout his car owner racing career.