From Must See Racing
Holly, MI — (November 28, 2013) — The 2013 Must See Racing schedule was released today and it features the addition of several new tracks for the upcoming racing season. The TRUFUEL Must See Racing Xtreme Sprint Series (MSRXSS) and the BIOBASED.US Must See Racing Super Modified Series (MSRSMS) schedules were jointly announced.
New tracks that are featured on the 2013 schedule for the Xtreme Sprint Series include the Motordrome Speedway in Smithton, Pennsylvania on June 7th and a visit to Kil-Kare Raceway in Xenia, Ohio on July 19th.
The MSR Xtreme Sprints kicks off the year with The Royal Oak Southern Shoot Out double-header weekend on March 22-23 at Five Flags Speedway and Mobile International Speedway.
Traditional visits that continue on the Xtreme Sprint Series schedule include Salem Speedway, Anderson Speedway, Winchester Speedway, Lucas Oil Raceway, Auto City Speedway and Berlin Raceway.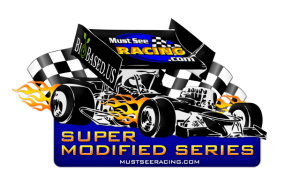 The fast growing MSR Supermodified Series begins the season at the much anticipated Must See Racing Triple Crown event from Winchester and Anderson Speedway's featuring five events in eight days including the famous Pay Less Little 500. The MSR Supermodifieds become an official part of the Pay Less Little 500 Week in 2013 with an appearance at Anderson Speedway on Monday May 20th.
Must See Racing proudly continues as the sanctioning body for the 65th Annual Pay Less Little 500 on May 25th  and the 54th Annual Joe James/ Pat O'Connor Memorial at Salem Speedway on August 10th.
The MSR Supermodifieds will visit Motordrome Speedway, Lucas Oil Raceway, and Erie Speedway for the first time in 2013. The June 29th Lucas Oil Raceway event will be the first visit for the exotic Supermodifieds at the Claremont, Indiana track since 1995.
The MSRSMS will join the MSRXSS for exciting double-headers at Winchester Speedway on May 18-19, Motordrome Speedway on June 7th and Lucas Oil Raceway June 29th.
Must See Racing will soon announce exciting news about the 2013 East/West Shootout
on Labor Day weekend and the  2013 Must See Television Programming.
For more information and future updates please visit www.mustseeracing.com.
2013 Trufuel Must See Racing Sprint Car Schedule
| | | | | |
| --- | --- | --- | --- | --- |
| Date | Track | City / St | Series / Division | Event |
| 3/22/2013 | Five Flags Speedway | Pensacola, FL | Must-See Racing:  Sprint Cars | |
| 3/23/2013 | Mobile International Speedway | Irvington, AL | Must-See Racing:  Sprint Cars | |
| 5/18/2013 | Winchester Speedway | Winchester, IN | Must-See Racing:  Sprint Cars | Triple Crown |
| 5/19/2013 | Winchester Speedway | Winchester, IN | Must-See Racing:  Sprint Cars | Triple Crown |
| 5/22/2013 | Anderson Speedway | Anderson, IN | Must-See Racing:  Sprint Cars | Triple Crown |
| 5/25/2013 | Anderson Speedway | Anderson, IN | Must-See Racing:  Sprint Cars | Little 500 |
| 6/7/2013 | Motordrome Speedway | Smithton, PA | Must-See Racing:  Sprint Cars | |
| 6/29/2013 | Lucas Oil Raceway | Indianapolis, IN | Must-See Racing:  Sprint Cars | |
| 7/13/2013 | Auto City Speedway | Clio, MI | Must-See Racing:  Sprint Cars | |
| 7/19/2013 | Kil-Kare Raceway | Xenia, OH | Must-See Racing:  Sprint Cars | |
| 8/10/2013 | Salem Speedway | Salem, IN | Must-See Racing:  Sprint Cars | |
| 8/17/2013 | Anderson Speedway | Anderson, IN | Must-See Racing:  Sprint Cars | |
| 8/18/2013 | Winchester Speedway | Winchester, IN | Must-See Racing:  Sprint Cars | |
| 8/24/2013 | Berlin Raceway | Marne, MI | Must-See Racing:  Sprint Cars | Must See Racing Championship |
2013 Biobased Must See Racing Super Modified Schedule
| | | | | |
| --- | --- | --- | --- | --- |
| Date | Track | City / St | Series / Division | Event |
| 5/18/2013 | Winchester Speedway | Winchester, IN | Must See Racing:  Super Modifieds | |
| 5/19/2013 | Winchester Speedway | Winchester, IN | Must See Racing:  Super Modifieds | |
| 5/20/2013 | Anderson Speedway | Anderson, IN | Must See Racing:  Super Modifieds | |
| 6/7/2013 | Motordrome Speedway | Smithton, PA | Must See Racing:  Super Modifieds | |
| 6/22/2013 | Auto City Speedway | Clio, MI | Must See Racing:  Super Modifieds | |
| 6/29/2013 | Lucas Oil Raceway | Indianapolis, IN | Must See Racing:  Super Modifieds | |
| 7/5/2013 | TBA | TBA | Must See Racing:  Super Modifieds | |
| 7/20/2013 | Erie Speedway | Erie, PA | Must See Racing:  Super Modifieds | |
| 8/17/2013 | Auto City Speedway | Clio, MI | Must See Racing:  Super Modifieds | |
| 8/30/2013 | TBA | TBA | Must See Racing | East/West Shoot Out |
| 8/31/2013 | TBA | TBA | Must See Racing | East/West Shoot Out |
| 9/14/2013 | Anderson Speedway | Anderson, IN | Must See Racing:  Super Modifieds | Must See Racing Championship |