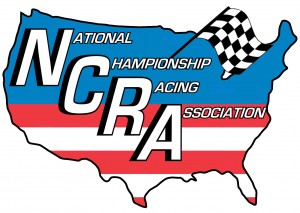 From David Smith, Jr.
Park City, KS – (February 3, 2013) – The schedule for the second season on the National Championship Racing Association of Park City, Kansas presented by Precise Racing Products 305 sprint car division tour has been released with seven races currently slated at four different venues for the 2013 race season.
The point races kicks off on Saturday night of Memorial Day weekend, May 25th, at the Great American Dirt Track in Jetmore, Kansas in the first of three straight appearances at the western Kansas facility. They will return on June 22nd before returning on "Independence Day," July 4th in a companion event with the series 360 sprint car division. It will be the first of two nights of racing as the tour then packs up and heads to the Belleville High Banks Speedway in Belleville, Kansas for a special Friday night of racing at the big half mile circle.
The O'Reilly Auto Parts 57th Annual Hutchinson Grand National Auto Races Presented by Midwest Ford Toyota will be next for the NCRA 305 tour, taking place on Friday night, July 12th.
One month later it will be on to the home track for the series, 81 Speedway in Park City on Saturday night, August 24th before ending their season back at the track on Saturday night, October 5th.
Each event pays $1000 to win with $200 just to start the feature finale. Official rules can be found on the series official website mentioned below.
National Championship Racing Association: For more information on the 43rd anniversary season for the National Championship Racing Association of Park City, Kansas, find them at their online address www.racencra.com or call the series office (316) 755-1781. There you will find complete race schedules for all five divisions for the 2013 race season as well as race stories, current point standings, driver profiles and history information of series' divisions of the past.
2013 NCRA 305 Sprint Car Schedule
May   25     Great American Dirt Track                  Jetmore, Kansas
June  22      Great American Dirt Track                  Jetmore, Kansas
July       4    Great American Dirt Track                  Jetmore, Kansas
July       5    Belleville High Banks Speedway        Belleville, Kansas
July     12    Kansas State Fairgrounds                    Hutchinson, Kansas
Aug     24    81 Speedway                                         Park City, Kansas
Oct        5     81 Speedway                                       Park City, Kansas