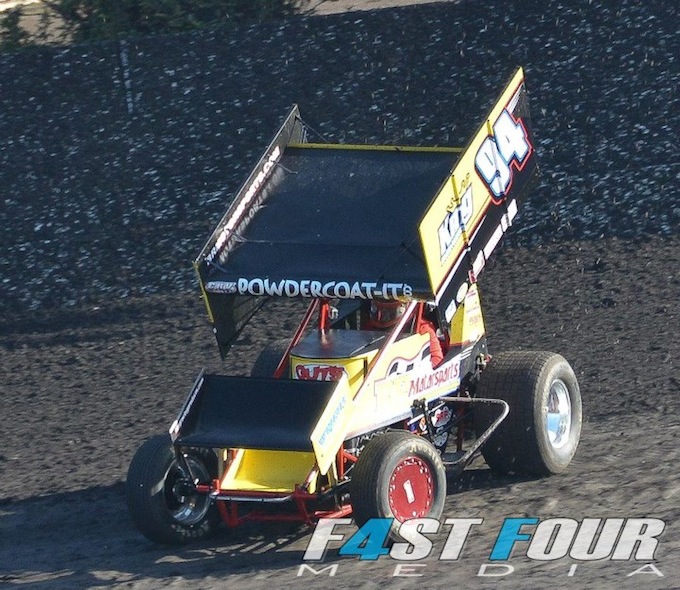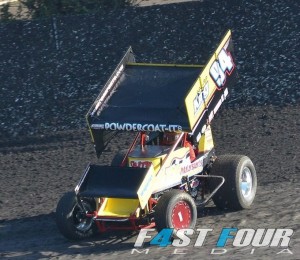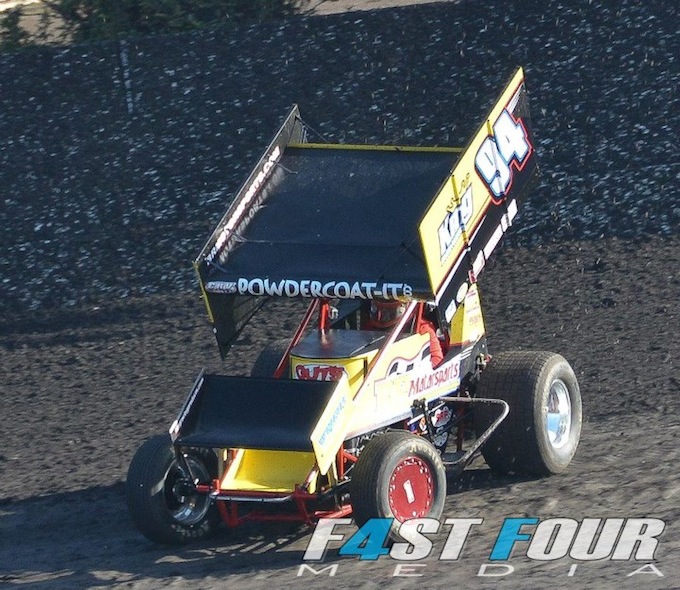 From Peterson Media
Steven Tiner again continued get in two night's of work on the weekends as he was in action at the Ocean Speedway in Watsonville, CA on Friday night in the STR No.94, where he finished third, and at the King's Speedway in Hanford, CA aboard the Western Metal No.37, where he did not get the finish he was looking for.
"It was a good night at Watsonville (CA)" he said. "I'm getting used to racing with the guys who compete there, and I just messed up in traffic after leading early."
Timing in sixth quickest on Friday night, Tiner went on to win his heat race aboard the BR Motorsports/King Racing Products/Elma Lanes machine, putting him on the front row of the 30-lap main event.
With the action coming to life, Tiner was hard on the throttle as he stormed out to the lead, looking to score his first win of the year.
By the seventh lap, Tiner and the leaders found themselves in dense traffic, but Tiner was able to carve through it, and keep Bud Kaeding, and Shane Golobic at bay.
On the 10th lap, Tiner made a wrong guess in traffic, and allowed both cars to get past him, as he slipped back to third spot.
"It was one of those deals where it did not pay off to be the leader," he explained. "I thought the lapped car was going to do one thing, and it did the opposite, and it bit me."
While Kaeding stretched out his lead, Tiner kept Golobic within striking distance, but was unable to get past him for the second spot, so he ended up staying in the third spot as he took the checkered.
Saturday night, Tiner climbed back aboard the Western Metal No. 37 machine, and braved the very hot temperatures in Hanford, CA.
Tiner kicked the night off by setting the standard in qualifications, and earning quick time honors.
Heat race action saw the Elverta, CA native get past Bud Kaeding, to score the win putting him in the feature event.
In the feature event, something went sour on Tiner's entry, and he was under power.
"Something just felt off in the feature event, and under yellow I thought I had a flat, but we didn't," he said. "We did not have much speed after that, and I basically just rode around making laps."
Steven and his Steven Tiner Racing team would like to thank BR Motorsports, King Racing Products, Elma Lanes, Larry Davis Farms, Wright Process Systems, Harvest Supply, Powder Coat-It, SRP, Wilwood, FSR, Dan Olson Race Products, Sander Engineering, Sweet Manufacturing, Good Ridge, Schoenfeld, Western Metal Company, and Roseville Precision for their support in 2013.
2013 BY THE NUMBERS: Races-13, Wins-0, Top 5's-6, Top 10's-8
ON TAP: Tiner will return to the King's Speedway on Saturday night in the Western Metal No. 37 to take on the California Civil War Series.