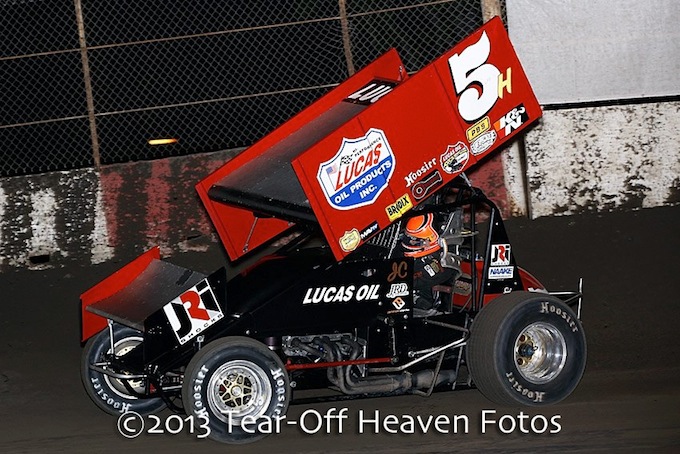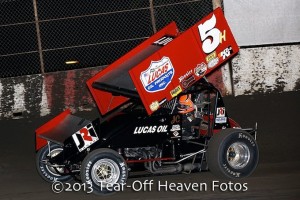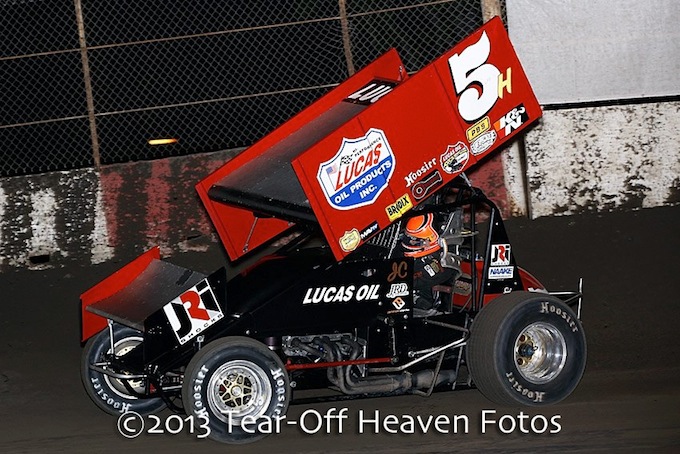 From Peterson Media
Returning to action at the Petaluma Speedway on Saturday night, Justyn Cox started his night off great before getting upside down during a chaotic start to the race.
Setting quick time during time trials, Cox started fourth in his heat, but a bad start saw him slip back to the fifth spot, where he finished, and he did not keep his time for the feature event.
"We pushed a little on the start of our heat, and slipped back to fifth," Cox said. "The track was tough to pass on, so we were not able to get back into fourth and keep our time."
Starting 13th in the feature event, a melee broke out in front of Cox on the front stretch taking the green flag, and as he went low to avoid flipping cars, another car flipped into Cox, and sent him upside down, ending his night.
"It has been a rough couple of weeks for us, but my guys keep working, and we actually had a pretty good car all night," he explained. "Starting that far back always put you vulnerable, and unfortunately we got caught up in a mess. I hate it for my guys, they work hard, and we should be contending up front."
Justyn and his Van Dyke Motorsports team would like to thank Lucas Oil,  K&N Products, JRI Shocks, Rodgers Racing Engines, K1 Safety Gear, JRD Endeavors, Sacramento Theatrical Lighting, Worton Designs, and College Cyclery for their support during the 2013 season.
2013 BY THE NUMBERS: Races-25, Wins-2, Top 5's-8, Top 10's-12
ON TAP: Cox and the Van Dyke Motorsports team will head to Oregon on Wednesday to compete at the Willamette Speedway in Lebanon, OR on Wednesday before a Friday-Saturday double-header at the Cottage Grove Speedway.
STAY CONNECTED: For the latest news on Justyn become a fan of his on facebook at www.facebook.com/JustynCoxRacing or follow him on twitter @justyncox_jc.