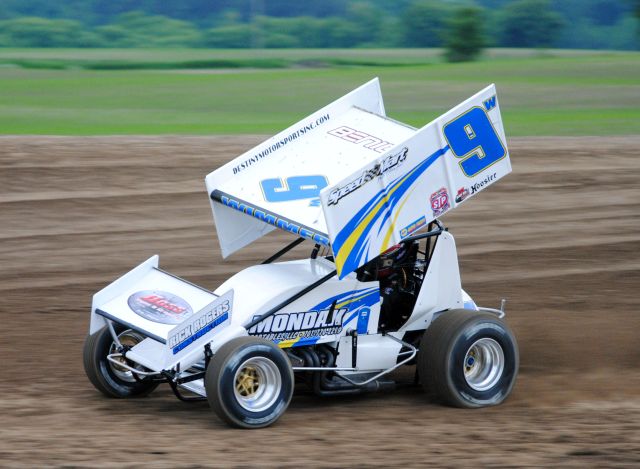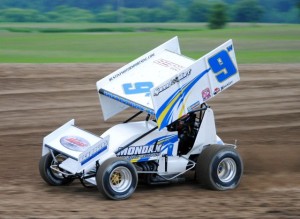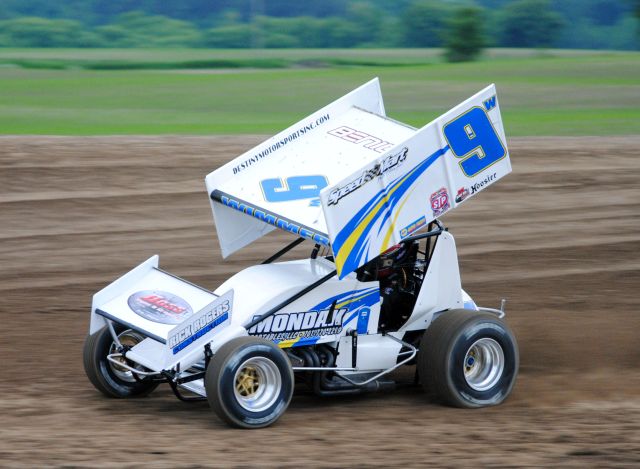 From Peterson Media
With rain continuing to hamper the conclusion of Ohio Speedweek, Brandon Wimmer and his Destiny Motorsports team ended their week with a pair of top 15 finishes, and fifth overall in Ohio Speedweek points.
"Overall I think the week way okay, but we can always be better," Wimmer said. "We busted our tails all week, unfortunately we just did not get the finishes we had hoped for."
Returning to action on Friday night, Wimmer was in action at the Limaland Motorsports Park.
Timing in 20th quickest, Wimmer started on the front row of his heat race, and ended up scoring a third place finish, putting him in the feature event, but back in the 20th spot.
Continuing to make adjustments to find more speed, Wimmer was able to work his way forward on the baked track.
Getting better as the race wore on, Wimmer was able to work his way up to a 13th place finish.
"We ended up going back to our Maxim, and we were just a little off in time-trials," he said. "We got it better for the feature, but started 20th, it's a tough feat to gain a ton of spots."
Saturday night was the final night of the grueling week, as the Fremont Speedway was the venue for a 50-lap feature event.
With the track already slick in time-trials, Wimmer timed the Mondak Portables/Rick Rogers Construction/Speedmart backed entry in 19th quickest.
Starting on the front row of his heat, Wimmer got off to a great start, as he grabbed the lead, and went on to pick up the win, and make his way to the 50-lap feature event.
Staring 16th on the super-slick track, Wimmer was able to work his way up to a 16th place finish, and finish fifth in speedweek points.
"It is still a work in progress, but were gaining on it," he said. "We were not bad by any means, but we weren't great all weekend. Everyone is communicating well, so hopefully we can get some momentum and pick up so good finishes. It was a fun week overall though."
Destiny Motorsports would like to thank Mondak Portables, Rick Rogers Construction, Speedmart, Wesmar Racing Engines, Keizer Wheels, Driver Websites, and Benic Enterprises for their support through the 2013 season.
2013 DESTINY MOTORSORTS BY THE NUMBERS: Starts-28, Wins-1, Top 5's-3, Top 10's-7
ON TAP: Brandon and the Destiny Motorsports team will be in action Wednesday night in Waynesfield, OH.
STAY CONNECTED: Stay updated Brandon Wimmer and Destiny Motorsports by connecting via social media, www.facebook.com/destinymotorsports, and on Twitter, @DestinyMS9. You can also check us out on the web at www.destinymotorsportsinc.com.