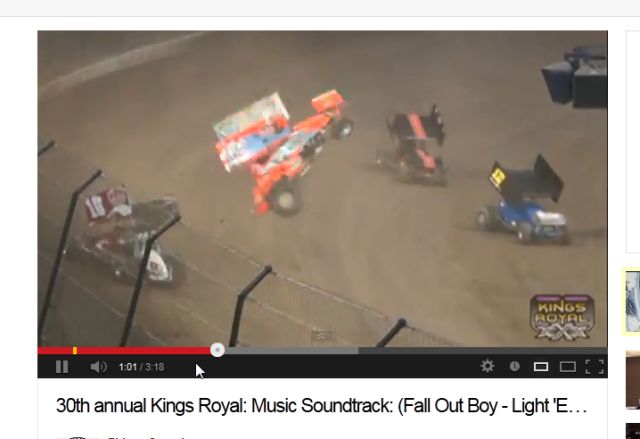 This is our first post of read, watched, and listened.  We plan on publishing these from time to time with links to interesting stories, podcasts, and videos we take in during the day about open wheel racing and maybe some occasional humor.  Here is our first edition:
Here are some videos we found today…
Last night's Canandiagua pile up during the Smoke Shootout.  It was amazing anyone other than the front row got through this without being involved.

Jonathan Bateman's great handiwork for a recap of Kings Royal weekend complete with music from Fall Out Boy.
Do you like the idea of read, watched, and listened to?  If so we will do more of these throughout the year.