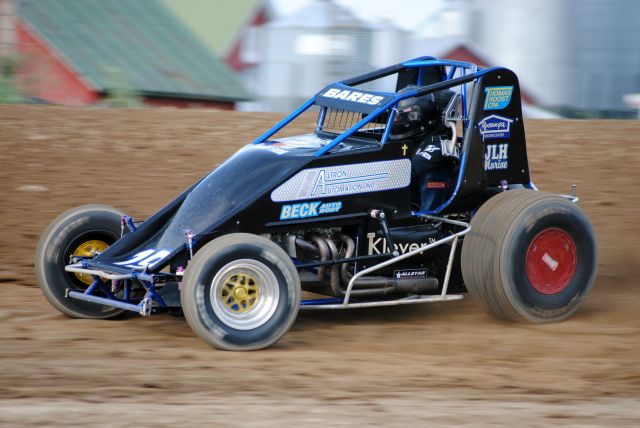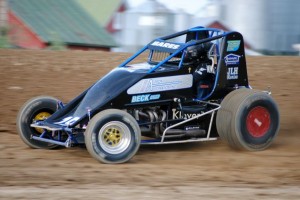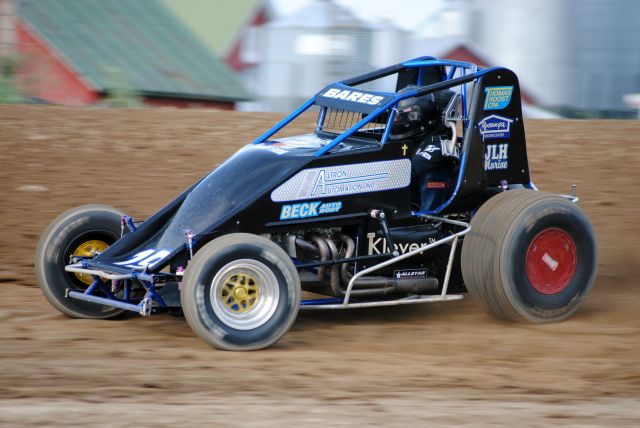 By T.J. Buffenbarger
Pure Michigan has plenty of pure open wheel racing scattered throughout the entire state this weekend with three races on Friday and three on Saturday featuring sprint cars on pavement, dirt, with and without wings.
The Engine Pro ASCS Sprints on Dirt presented by ARP are the only series in action for two nights this weekend.  Friday night the SOD makes their second visit of the season to the Tri-City Motor Speedway.   Ryan Grubaugh visited victory lane on May 17th during a SOD event at the relatively new 3/8-mile dirt oval many regard as having the best clay of any dirt track in Michigan.  The event is a precursor to one of the biggest SOD races of the season Saturday at Crystal Motor Speedway when the stars of the K&L Ready Mix National Racing Alliance head north for a co-sanctioned event with SOD.  Last year's SOD / NRA event at Crystal drew a standing room only crowd with a large field of cars on hand to see Randy Hannagan win the feature.
Non-Wing Sprint Cars return to action on Friday night at Spartan Speedway.  The past couple of outings for the Spartan Sprint Cars have seen car counts grow with each event with a few new faces taking part.  Leroy Ellis currently leads John Turnbull by 31 points going into Friday night at Spartan.  Both Ellis and Turnbull have been bright spots in the series this season picking up their first career sprint car victories and running up front virtually every week, dismissing the notion that only a certain chassis type works at Spartan with Ellis running an old Dowker and car Turnbull in a Diablo chassis.   Friday is also motorcycle night at Spartan if you want to ride your bike out to watch the races on Friday.
On the dirt side of the non-wing sprint car world the Lane Automotive Michigan Traditional Sprints take to one of their best ovals in the Great Lakes State with their one and only appearance at Friday Winston Speedway.  Holland Joe Bares has continued his progression as a non-wing driver winning a heat race at I-96 Speedway recently in USAC competition and winning last Friday's MTS feature at Cherry Raceway.   Steve Irwin has won at Winston in Sprints on Dirt competition in 2002 and looks to add an MTS victory there to his resume.
Saturday night the Auto Value Super Sprints return to Kalamazoo Speedway for a 50-lap feature event.  One of the sidebar stories of this event is legendary driver and Michigan Motorsports Hall of Fame inductee Randy Sweet making his final appearance in a race car with AVSS on Saturday.   Sweet is from Kalamazoo and is the owner and proprietor of Sweet Manufacturing that is taking a larger roll with sprint car racing with their steering components and other products every season.    The last AVSS program at Dixie Motor Speedway had a nice field of 28 cars on hand.   Look for around 24 or so at Kalamazoo on Saturday.
Butler Motor Speedway also has their weekly 410 sprint car program Saturday night.   I would write about who won last week, or who was leading the points, but apparently information at Butler travels by the slowest electronic communication system known to man.  Its sad because the 410 sprint car program at Butler could flourish if management at the race track would care about it.   Its been proven when someone cares and puts the effort into promotion the Quincy, Michigan oval flourishes.  Hopefully some sign of promotion will take place before the end of the year.