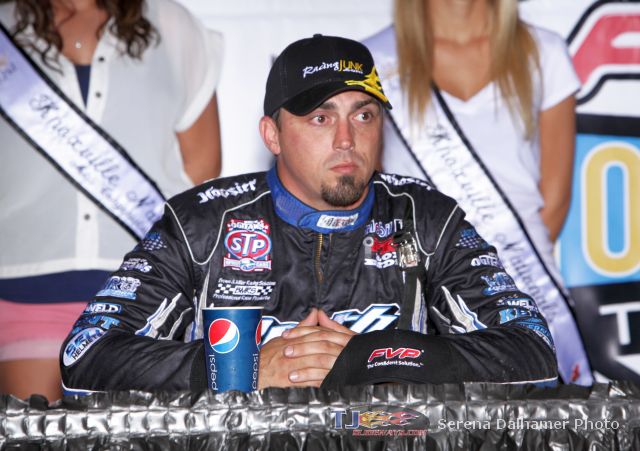 PETERSEN MEDIA
 Tim Kaeding and his Roth Motorsports team had a fast racecar during the entire Knoxville Nationals, but engine issues in the 'B' Saturday night, knocked the San Jose, CA driver out of contention to transfer to the Knoxville Nationals feature.
Timing in 24th fastest on Wednesday night, Tim Kaeding won his heat race from the fourth starting spot, putting the Roth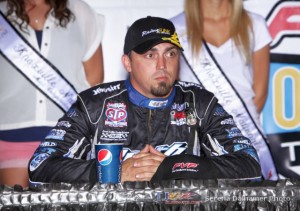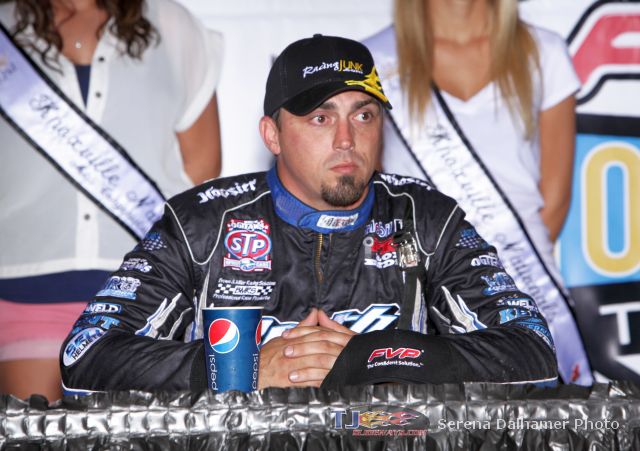 Enterprises/HR Livestock Transportation/2H Cattle machine in the preliminary night feature.
Starting 12th in the feature, TK lived up to his old nickname of the 'TK Express", as he put on quite a memorable charge, on a very technical track.
Running the thick Knoxville cushion, Kaeding seemed to pick cars off at will, as he charged through the pack blowing past the likes of Shane Stewart and Daryn Pitman to take a shot at the leaders.
Late in the feature event, TK was able to work past Greg Hodnett to take over the third spot, where he would finish.
"We had a bad fast racecar, but unfortunately I didn't do the team any favors during time-trials, and put us in a hole," Kaeding said.
Though he ran well, his point totals would ultimately put him in the Saturday night B main.
Starting fifth in the B, with the top four transferring, TK got off to a great start, as he jumped into the fourth spot, before nearly losing the handle in the first set of turns, but was able to keep his machine fired, though he lost several spots.
On the ninth lap, Kaeding's night came to an end, as he had engine woes, and was credited with a 22nd place finish in the feature.
"It's a rough way to end our week because we really did have a great car, but I have to thank the Roth Family and this entire organization for standing behind me, and letting me get out here and run against the best in the world."
Tim and his Roth Motorsports team would like to thank Roth Enterprises, HR Livestock Transportation, 3H Cattle,  Mobil1, FK Rod Ends, Weld Wheels, Brown and Miller Racing Solutions, Kent Performance, Kaeding Performance, and Astro Titanium for their support in 2013.
2013 ROTH MOTORSPORTS BY THE NUMBERS: Starts-47, Wins-8, Top 5's-22, Top 10's-28.
ON TAP: TK and his team will head to McCool Junction, NE to take on the World of Outlaws on Tuesday night.
STAY CONNECTED: Stay connected with Roth Motorsports by checking out their new website, www.rothmotorsports83.com. You can also follow Tim on Twitter by following @tkaedingracing.