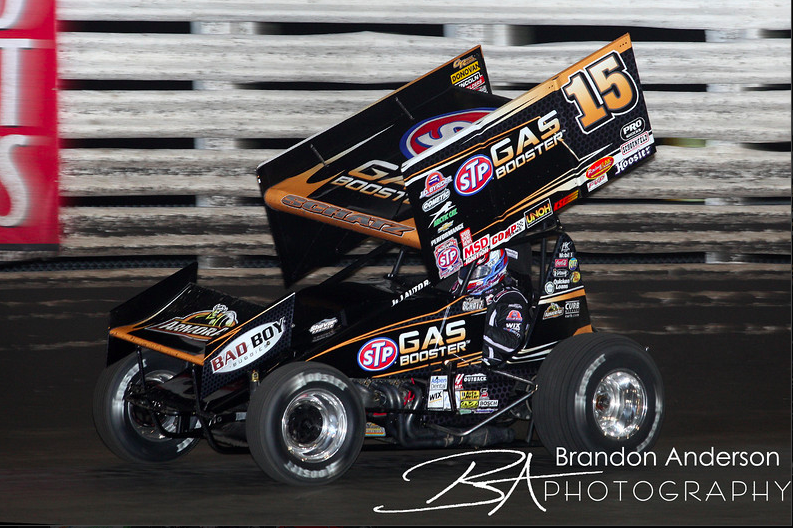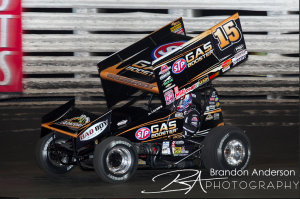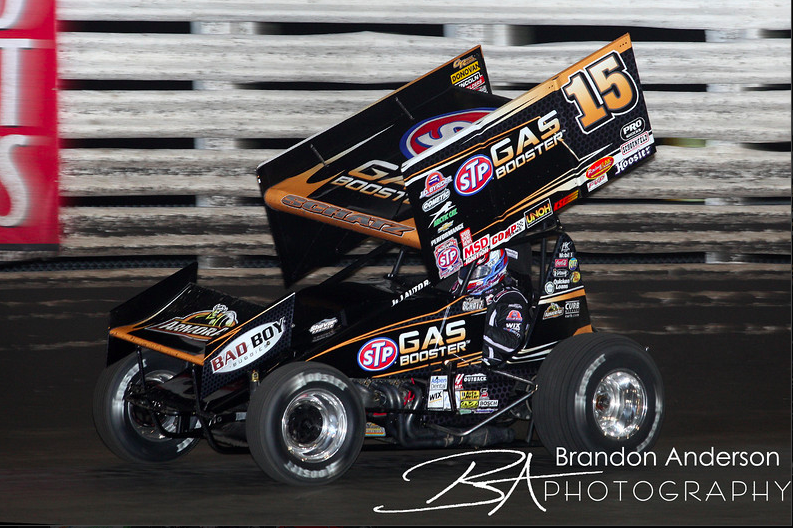 From Peterson Media
As the 53rd Annual Knoxville Nationals came and went, it was a familiar face standing atop the podium, Donny Schatz, as Schatz recorded his seventh Knoxville Nationals title!
After having a lackluster week at the Nationals, Schatz found himself in the Saturday night B-main event, which he won on a last lap pass before lining up 21st in the 50-lap finale.
Schatz came alive in the feature event, and went on to park in victory lane with his BR Motorsports Blueprinted MSD Ignition.
In California, King Racing Products Factory driver, Andy Gregg, piloted Scott Russell's No. 14R machine to a very emotional Mark Forni Classic win at the Placerville Speedway on Saturday night.
At the Santa Maria Speedway, Ryan Bernal parked the Josh Form Motorsports King Racing Products Factory machine in victory lane with the USAC West Coast Series. Bernal and JFM have been stout all year with King Racing Products.
On Tuesday night in McCool Junction, NE, The King of the Outlaws, Steve Kinser pocketed his second series win of the season. The King is a proud BR Motorsports customer.
As the season begins to turn to the fall, and many local series' come to a close, we wish all of you the best of luck as you look to capture those championships with BR and King Racing Products!
BR MOTORSPORTS- BR Motorsports is the world leader in sprint car technology, and your parts superstore for all of your sprint car and midget needs. Our products continue to help lead drivers to victory lane, and are readily available to you. If you do not already receive our annual super parts catalog, make sure and visit www.brmotorsports.com to sign up today!
STAY CONNECTED: Stay updated with all of BR Motorsports happenings and new products by visiting www.brmotorsports.com or follow us at www.twitter.com/brmotorsports, or you can 'like' us on facebook at www.facebook.com/ https://www.facebook.com/pages/BR-Motorsports/410731450055?ref=br_tf.
PETERSEN MEDIA: Petersen Media is a promotional agency that can handle your  public relations, marketing, and any other promotional needs. Petersen Media utilizes multiple tactics to help you reach your intended audience, to boost awareness.
For more information visit www.petersenmediainc.com,  email sales@petersenmediainc.com, www.facebook.com/PetersenMedia or follow @Petersen_Media on twitter.