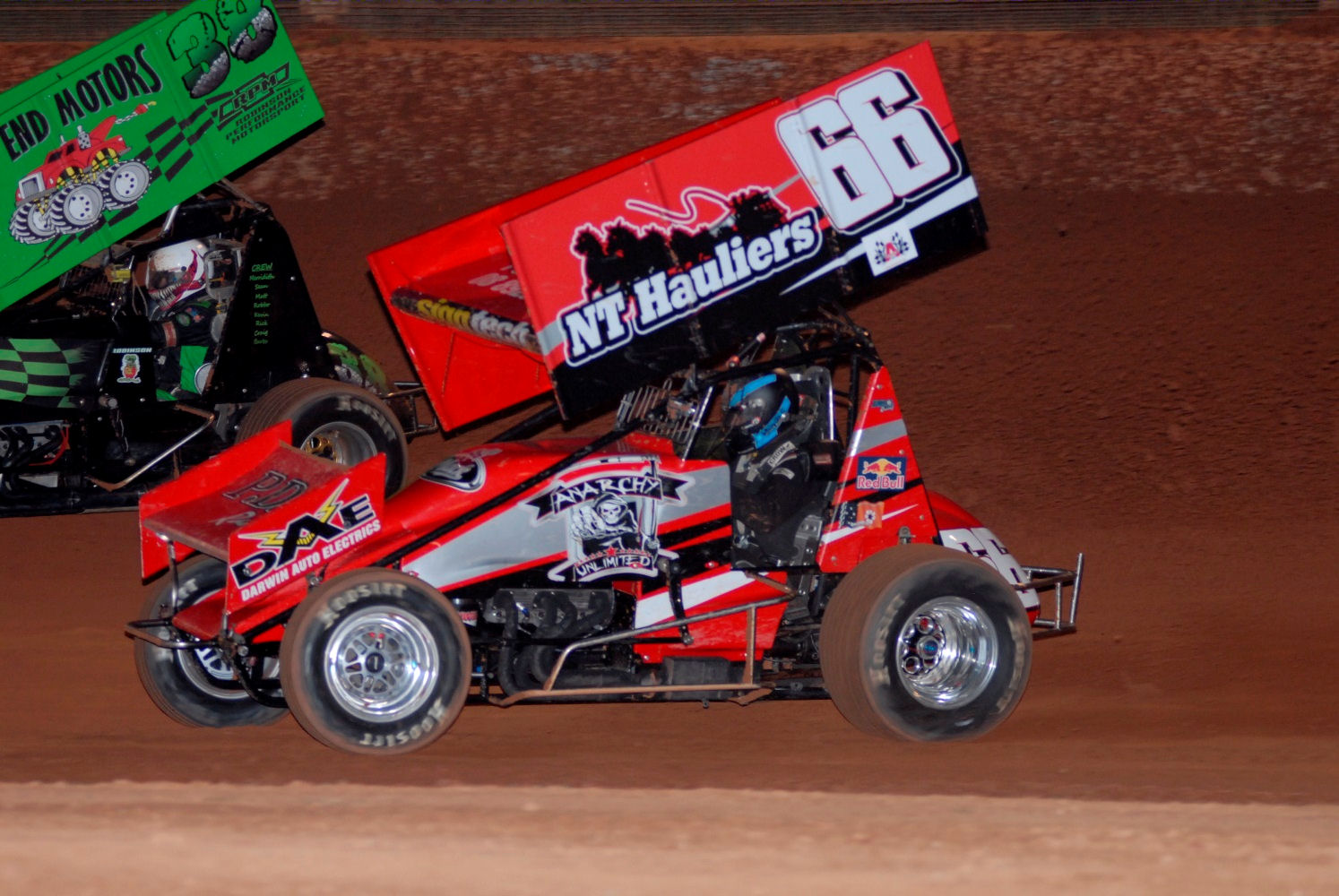 By Daniel Powell
Domination was the best way to describe Jason McIver's win in the HB Concrete supported Darwin 360 Sprintcar Title at Northline Speedway in Darwin last weekend.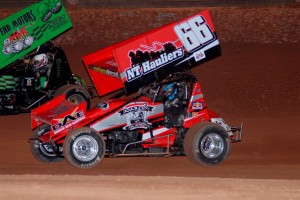 After going through the opening night undefeated by winning both of his heat races and the preliminary feature race, McIver continued his good form on the second and final night by winning his opening heat race, finishing second in the second heat race, and then romping to victory in the feature race and picking up the $2,000 winner's cheque in the process.
"It was a weekend where everything came together, and I could've been happier with how it all worked out," expressed a jubilant Jason McIver. "With this win under our belt, the goal is to continue my form and try and win this weekend's Northern Territory Title."
On the opening night, the heat-race wins were shared between Jason McIver (x 2), Peter McIver and Jamie McInnes. Other strong performers in the heat races were Nick Halkitis, Steven Ling, Dale Griffin, and Yoshi King. In the preliminary feature race, Jason McIver led every lap and downed McInnes, Halkitis, Peter McIver, Yoshi King, Griffin, Ed Trutwin, Luke Robinson, Steven Ling, Troy King, and Mark King.
The second and final night resulted in Jason McIver, Halkitis, Peter McIver and McInnes picking up heat-race wins. Mark King, Yoshi King, David Ling, and Trutwin all picked up podium finishes in the heat races. The Darwin Title deciding feature race saw yet another dominant performance from Jason McIver. He managed to dictate the pace for the entire distance, and he went on to defeat Peter McIver and McInnes in second and third place respectively. Outside the podium finishers were Halkitis, Trutwin, Yoshi King, Mark King, Griffin, Robinson, and David Ling.
This Friday and Saturday night (August 30 and 31) are the final nights of the Top End Challenge at Northline Speedway with the running of the Allan King & Sons Constructions supported Northern Territory 360 Sprintcar Title.
To find out more about NT 360 Sprintcars, visit their official website: www.nt360sprintcars.com.au