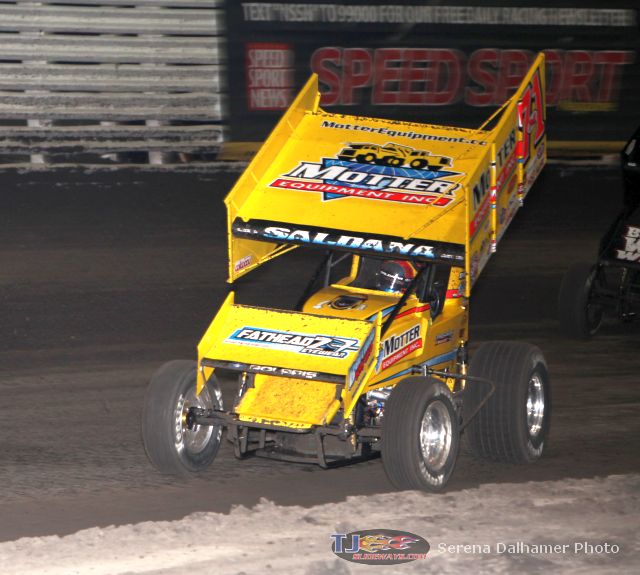 By Susan Arnold
MECHANICSBURG, Pa. (Sept. 30, 2013) – The World of Outlaws schedule is down to its final five events and two of those will be contested Oct. 4-5 at Williams Grove Speedway.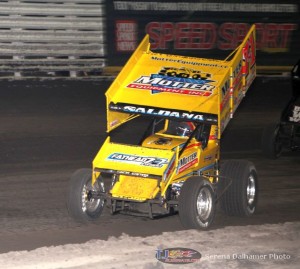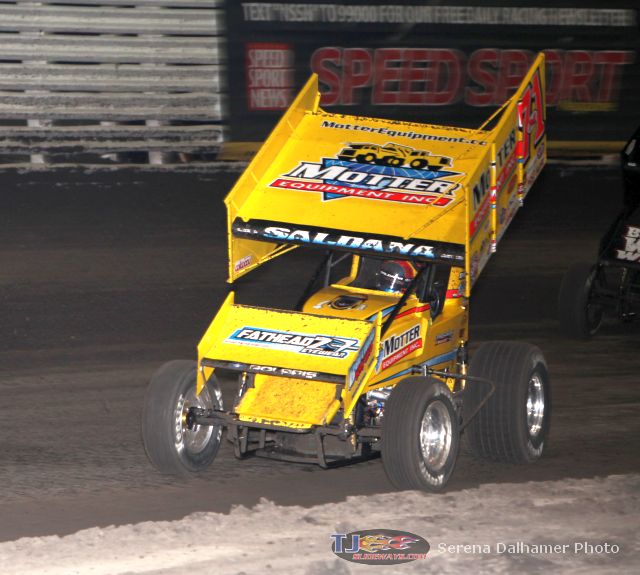 Both nights of racing are sure to see a large number of combatants and will pit the Outlaws against the Pennsylvania posse.  Saturday's National Open winner will receive a generous sum of $50,000.  Race fans are definitely going to witness two exciting nights of hammer down racing.
"We have had a very competitive car recently," said Joey Saldana, driver of the Motter Equipment Beltline Body Shop Fatheadz Eyewear 71M Sprint Car. "We are anxious to get to Williams Grove, but it is going to be a challenging couple of nights of racing for sure.  The Outlaws are tough, the Posse is equally as tough.  You really have to dig deep and the driver has to be on his game and the car set-up has to be right on.  You can't leave anything on the table."
Saldana, a 2002 Williams Grove Summer Nationals Champion, is proud of the Motter Motorsports team and feels it is moving in the right direction.  The team won in Chico, Calif. Sept. 6, and in the past 19 events, they have scored 10 top-5 finishes and 16 top-10 finishes.  They have also gained two positions in World of Outlaws point standings, moving from sixth to fourth.
"We have to give a tremendous amount of credit to Dan and Ruth Motter, who jumped in to field a team for us just 45 days before the beginning of the season," said Saldana.
"They have given us everything we need to field a first class team, and they are our biggest cheerleaders.  They have helped our team stay positive and focused through some of the rollercoaster ride we've experienced this year.  We have gained a lot of consistency and confidence and we've got a good chance to win every time we put four wheels in the dirt.
"We'll do our best to win that $50,000!"