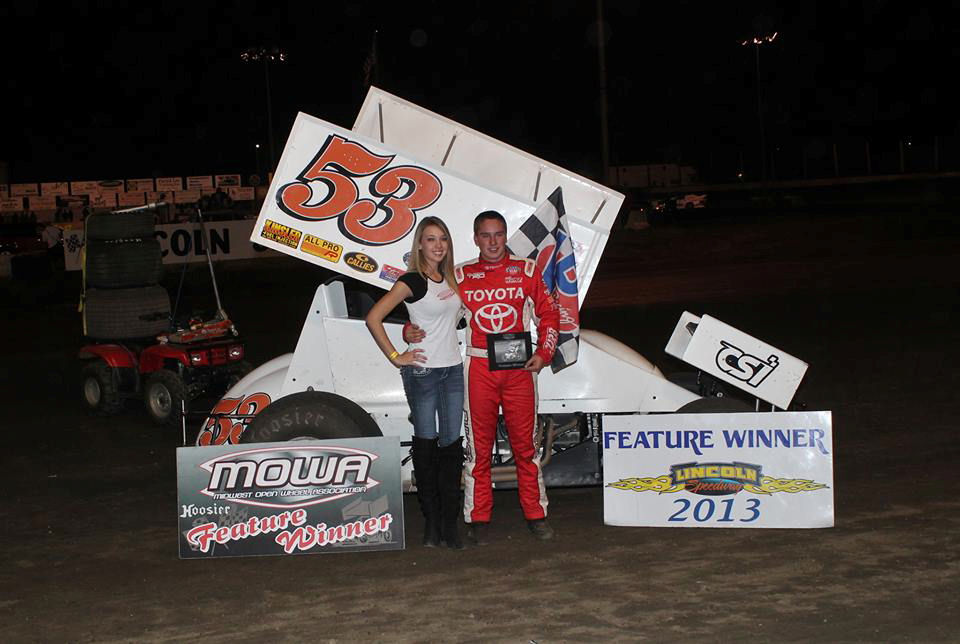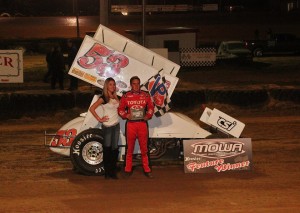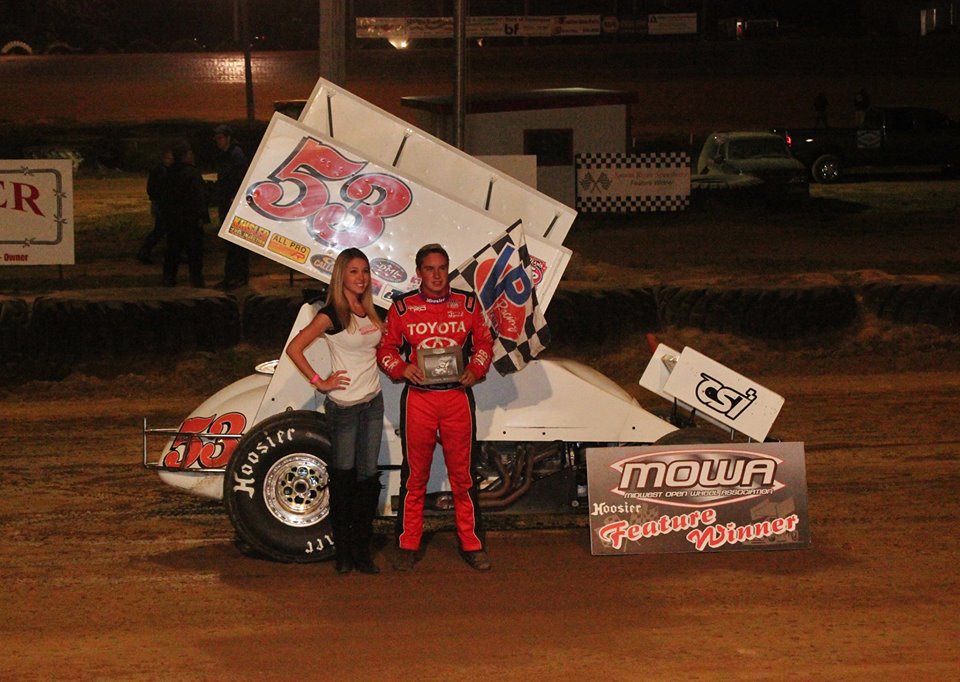 By T.J. Buffenbarger
Thanks to some luck and sponsorship from Northern Michigan sprint car fans in the Great Lakes state will have the opportunity to see Christopher Bell more in 2014.  Rather than following the entire All Star Circuit of Champions series as in past seasons CH Motorsports is going to work around Bell's schedule. In addition Allegra Printing and Imaging of Traverse City, Michigan have come on board to be the primary sponsor of the car this season.  With the Michigan based sponsor look for the team to do more 360 racing in the Great Lakes state when Bell is not racing with the USAC Honda National Midget Car Series with Keith Kunz Motorsports.
The Allegra deal is large enough the team is actually re-wrapping the trailer in Allegra colors for next season.   This will change the look of the Michigan sprint car scene for 2014 and give fans a chance to see one of the most talented up and coming drivers in the sport today.  Bell has already won winged sprint car features for the Fox brothers with MOWA during the 2013 season and his prowess in the USAC National Midget Car Series is well documented.  Needless to say this was a great Halloween surprise for race fans in the Great Lakes region.
If you have not had a chance to see Bell in action I would try to in the next year or two.  Bell appears to be on the same career path as Kyle Larson and other open wheel stars that have made the jump to NASCAR.
Speaking to CH Motorsports co-owner Janet Holbrook this morning she is excited about this opportunity with Bell next season.  Even though their schedule will be significantly different for next year the opportunity to work with Bell seems to have brought some renewed energy to the team as you could hear her excitement talking about their new combination for 2014.
Other notes…
The Engine Pro ASCS Sprints on Dirt presented by ARP schedule is already coming together with well over 20 races planned already this fall.  It appears the series will be busier in 2014.

Roger Crockett. – T.J. Buffenbarger Photo

Roger Crockett's announcement on Facebook Wednesday that his car owners will be retiring has left one of the more talented drivers from the Northwest without a ride for next season.  As of now Crockett is not only looking for a possible ride but funding for his #11 car to continue as a option.  Crockett is taking the setback in stride and is hoping to come up with funding or a ride to travel more in 2014.

Eagle Raceway and Skagit Speedway have already announced some race dates for 2014.   Eagle has their full schedule posted while Skagit announced major events for 2014.  The Dirt Cup at Skagit will take place June 26-28th while the World of Outlaws will be there August 29th and 30th.   Eagle will have opening night on April 12th with the Eagle Nationals featuring the ASCS Lucas Oil series on May 31st and the IMCA Sprint Car Super Nationals August 29 – 31.  In addition Eagle has created a touring series for their IMCA 305 sprint car series and booked their first show away from Eagle at Beatrice Speedway on July 27th.