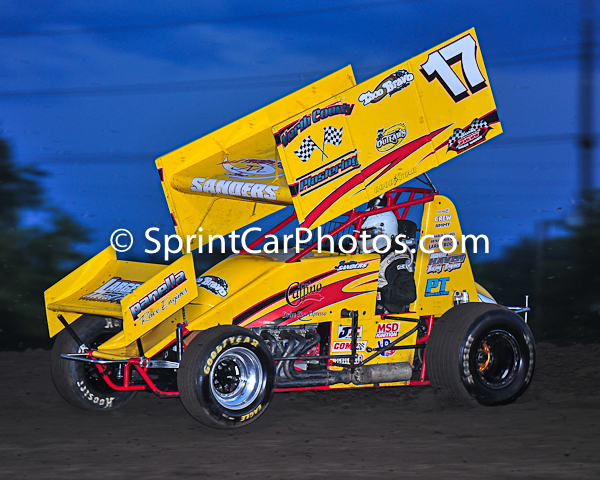 PETERSEN MEDIA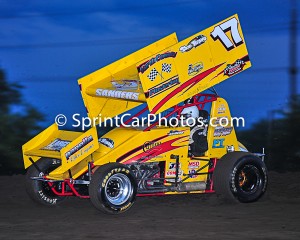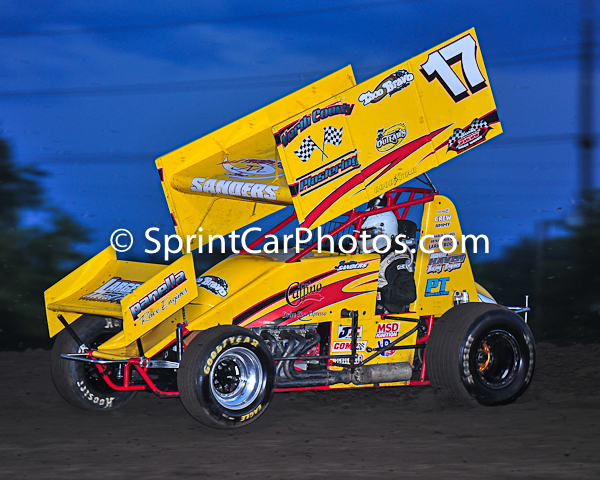 Growing up in Prunedale, CA, Justin Sanders always dreamed about racing at the Ocean Speedway in Watsonville, CA. When he began racing, that dream became a reality as the youngster cut his teeth at the scenic facility, and in 2014, Sanders is excited to announce that he will again go after the 2014 Ocean Sprints Presented by Taco Bravo Series Championship aboard his family owned No. 17 machine.
"I am very excited for the chance to go after the Taco Bravo title this year," Sanders said. "My family is giving me a great opportunity, and hopefully a hometown kid can take home the big trophy at season's end."
Sanders will have veteran mechanic, Darin Smith, also known as Heavy D, spinning wrenches on his North County Plastering/G&N Construction/STS Trucking backed machine, a combination that has been very strong in years past.
"The two of us (Smith) have been a pretty good combination in years past, and I'm really looking forward to being back in the family car on Friday night's, and having him (Smith) in our pit area," Sanders explained.
Sanders has been a strong contender over the years at the Ocean Speedway, and his experience on the racy quarter mile should in fact make him a contender for the upcoming 14 race schedule, kicking off on April 18th, 2014.
Aside from competing at Ocean, Sanders will again be back aboard the Rudy Warrington No. 18 machine, as he will also aim at the Civil War Series Presented by Flowmaster title, and title that was in his grasps in 2013.
"Overall it is looking to be a really fun year," he said. "Between Taco Bravo, Civil War, and weekly races at Placerville, our schedule is looking to be roughly 40 races when it is all said and done."
Justin Sanders would like to thank North County Plastering, G&N Construction, STS Trucking, Lancaster Locksmith, Village Glass. Lufos Kustom Designs, Taco Bravo, LRB Race Products, Petersen Media, Fire Protection Management, Dirt Solution, Bob Tweedy, Ron Gravelle. Keener Auto Body, and  Dave Haver Racing Engines for their continued support.
STAY CONNECTED: Stay connected with Justin Sanders by visiting his website, www.teamsandersmotorsports.com
.