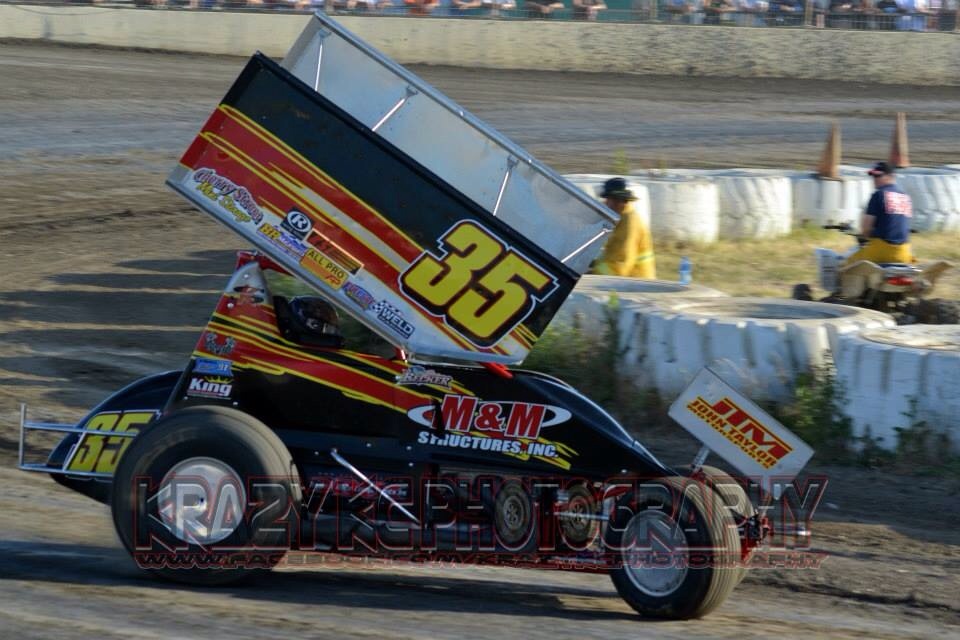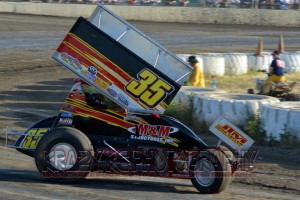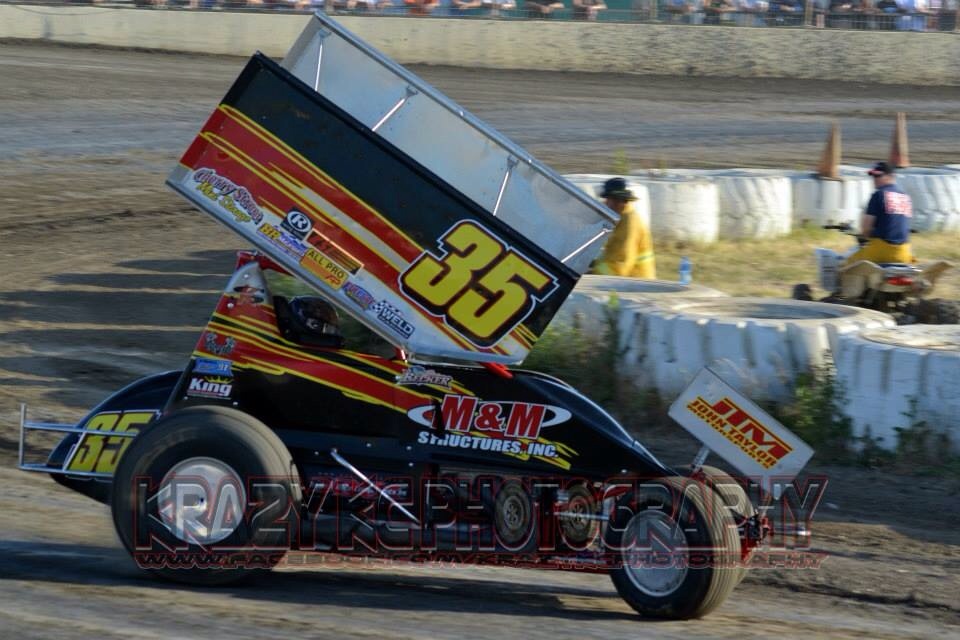 From Peterson Media
Anticipation for the 2014 California Sprint Car Civil War Series Presented By Flowmaster comes to a close Saturday night as the series begins it's first season under the Prentice Motorsports Group banner with their season opening event at the Marysville Raceway Park.
Embarking on Paul and Kathy Hawes' surface for the first of two stops during the 2014 season, many of the regions top drivers are expected to be on hand as the quest for the championship kicks off, and this all kicks off the lucrative Triple Crown incentive that the Prentice Motorsports Group has offered to any team that can claim all three of their Series Championships.
In the most recent Civil War Series event held at the Marysville Raceway Park, the 2013 Mel Hall Memorial, Justyn Cox drove a masterful race to pick up a huge victory. Cox will be back aboard Harley Van Dyke's No. 5h machine for the Civil War Series Presented By Flowmaster season.
Though some driver shuffling has taken place over the winter months, many familiar faces will be in attendance including 2013 Series Champion, Sean Becker, who climbs aboard the revamped Main Motorsports No.35M machine after a several year hiatus, as he looks to capture his fourth series crown.
With Becker moving on, 2013 Series Champion Car Owner, Dan Monhoff returns to the series looking to defend his crown, and Sebastopol, CA driver, Bradley Terrell has been named his new pilot, and the duo will be on hand to make their maiden voyage together.
Andy Forsberg will be in attendance aboard the F and F Racing No. X1 as he vies for his eighth series crown, and last years third title contender, Justin Sanders, will strap into the Warrington No. 18 looking to back up his breakout season with the series.
A familiar face will throw his hat into the ring in 2014, and that is three-time King of the West Champion, Jonathan Allard who will be aboard the famous Tri-C Motorsports No. 3C.
Other drivers expected to be in attendance are 2013 Rookie of the Year, Matt Peterson, Herman Klein, Colby Wiesz, Andy Gregg, Koen Shaw, Steven Tiner, Tommy Tarlton, Jeremy Burt, and many more.
Saturday night's event will kick off with hot laps at 6pm, leading up to time trials, heat races, and the 30-lpa $2k to win main-event.
For more information on ticket prices, we encourage you to visit www.marysvilleracewaypark.com.