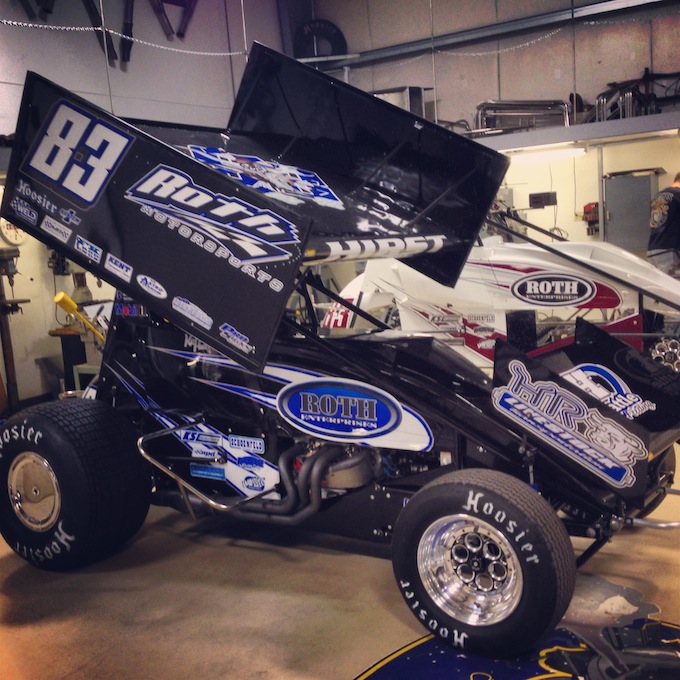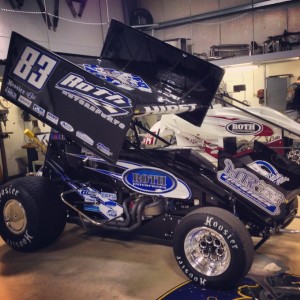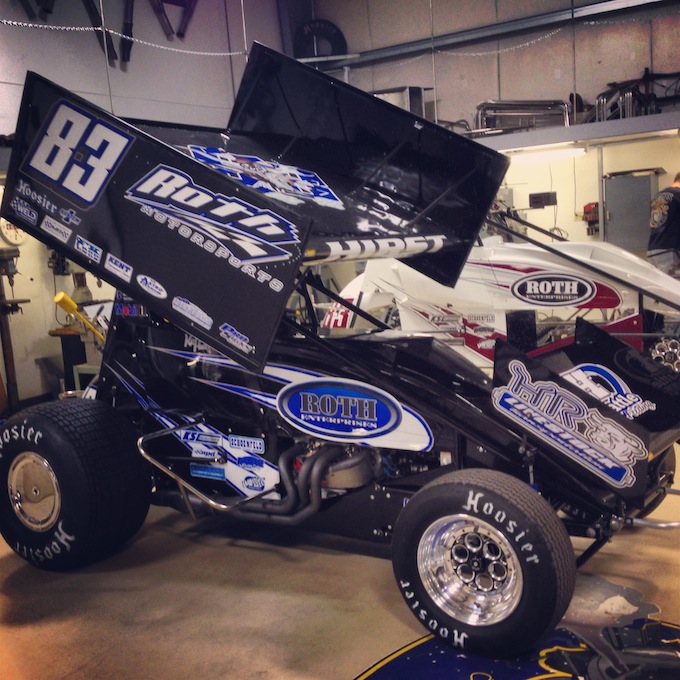 From Peterson Media
Roth Motorsports is pleased to announce that they will kick off their 2014 California season with Kyle Hirst behind the wheel this coming Friday and Saturday at the Thunderbowl, in Tulare, CA as the World of Outlaws begin their California swing.
Entering the season as the reigning King of the West, Hirst and his Roth Motorsports team are excited to start their year off with all of the World of Outlaw shows in California, except Perris, CA, before kicking their King of the West season off in the middle of April.
"We are very excited to have Kyle Hirst back with us in 2014," Team Owner, Dennis Roth said. "In 2013 Kyle performed very well, and won another King of the West crown for our team, so we are looking forward to him having another big year."
In 2014, Hirst will chase after the King of the West crown with Roth Motorsports Team Manager, Troy Welty again as his crew-chief, and the team will also be made up of Jeff Gardner, Brent Ventura, and Bob Hanson.
"I am very excited to be back with the Roth Motorsports organization for the 2014 season," Hirst said. "It has been a very good team to work with for the last year and a half, and I am looking forward to getting started this weekend."
Aside from the select World of Outlaw races, and the entire King of the West schedule, Hirst and the Roth Motorsports team will also drop into various Civil War Series races through the Summer and Fall months.
Kyle and his Roth Motorsports team would like to thank Roth Enterprises, HR Livestock Transportation, 3H Cattle,  Mobil1, FK Rod Ends, Weld Wheels, Brown and Miller Racing Solutions, Kent Performance, Kaeding Performance, and Astro Titanium for their support in 2013.
2014 ROTH MOTORSPORTS BY THE NUMBERS: Starts-0, Wins-0, Top 5's-0, Top 10's-0
ON TAP: Hirst and his Roth Motorsports team will make their 2014 season debut in Tulare, CA this weekend against the World of Outlaws.
STAY CONNECTED: Stay connected to Kyle by following him on Twitter, @kylehirstracing, or by visiting www.rothmotorsports83.com.
PETERSEN MEDIA: Petersen Media is a promotional agency that can handle your public relations, marketing, and any other medial needs. Petersen Media utilizes multiple tactics to help you reach your intended audience, to boost awareness.
For more information contact sales@petersenmediainc.com, by phone at 916-342-3424, visit www.petersenmediainc.com,  www.facebook.com/PetersenMedia, or follow www.twitter.com/petersen_Media.