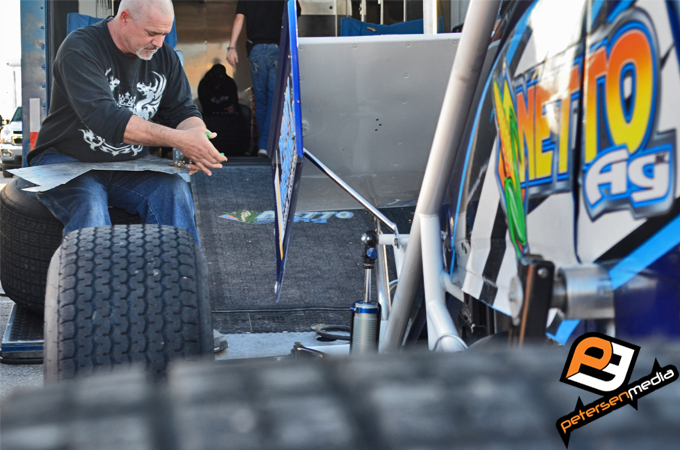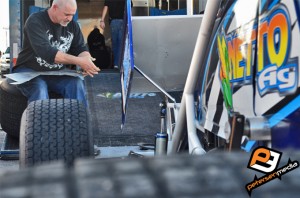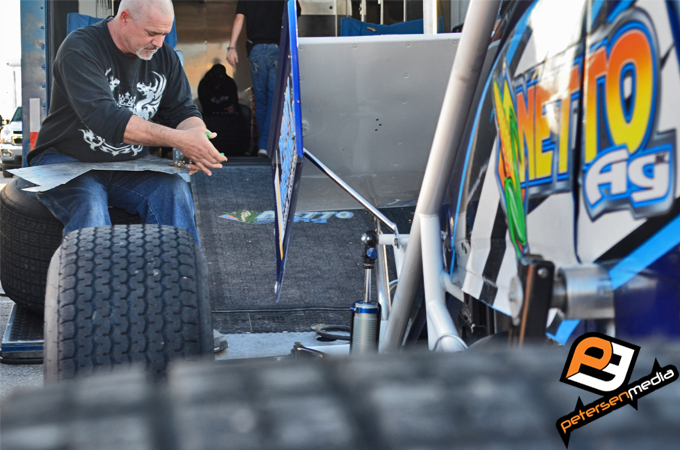 From Peterson Media
DJ Netto spent much of his opening week of action fighting mechanical gremlins under the hood of his Netto Agriculture No. 88n machine, and once they got it ironed out late in Thursday night's program, Netto and his team can look forward to Tulare, CA this weekend.
"It was one of those eventful opening weekends," Netto said. "I made some mistakes as a driver, but we fought what ended up being fuel pump issue on both Wednesday and Thursday night."
After timing in 23rd fastest, Netto lined up in the third row of heat race, and had a nice start, but as his machine began to build heat, the engine began to  stumble, and he slipped back a few spots, and was forced to run the B.
Going through various components, Netto's team got him back on the track and ready for the B, and the Hanford, CA driver lined up in the fifth spot. Getting a strong start, Netto looked to be in position to make the transfer until the yellow flew bunching the field up with a few laps remaining.
When the race resumed, Netto was unable to take off, and slipped back through the field, ending his night with a ninth place finish in the "B".
"It stumbled a bit in the B, and I let it get in my head, and I made a ton of mistakes during the last few laps," he said.
Following hot-laps on Thursday night, still fighting different elements with their engine, the team opted to put a backup in, and Netto went on to time in towards the rear of the field, and they still continued to work as the engine did not seem to be what plagued them.
Finally changing fuel pumps later in the night, the team got the engine right, but were buried in the field in both the heat race, and the B main, and the end result was a 10th place finish in the B.
"We fought and fought all weekend long, and though it doesn't look good on paper, I think we will be okay moving forward," Netto said. "We had good speed, but I made some mistakes, and being stuck in the back against the field of drivers that were there is no easy task to fight through. I have to thank everyone who worked so hard all weekend long."
DJ and his Netto Racing team would like to thank Netto Agriculture, Penny Newman Grain, Bogies Auto Parts, and Vande Pol Enterprises for their support in 2014.
ON TAP: Netto and his team will meet now follow the World of Outlaws to the Thunderbowl in Tulare, CA this Friday and Saturday night.
2014 BY THE NUMBERS: Starts-4, Wins-0, Top 5's-0, Top 10's-0
STAY CONNECTED: Stay updated with DJ and his team by following him on twitter @DJNetto88.