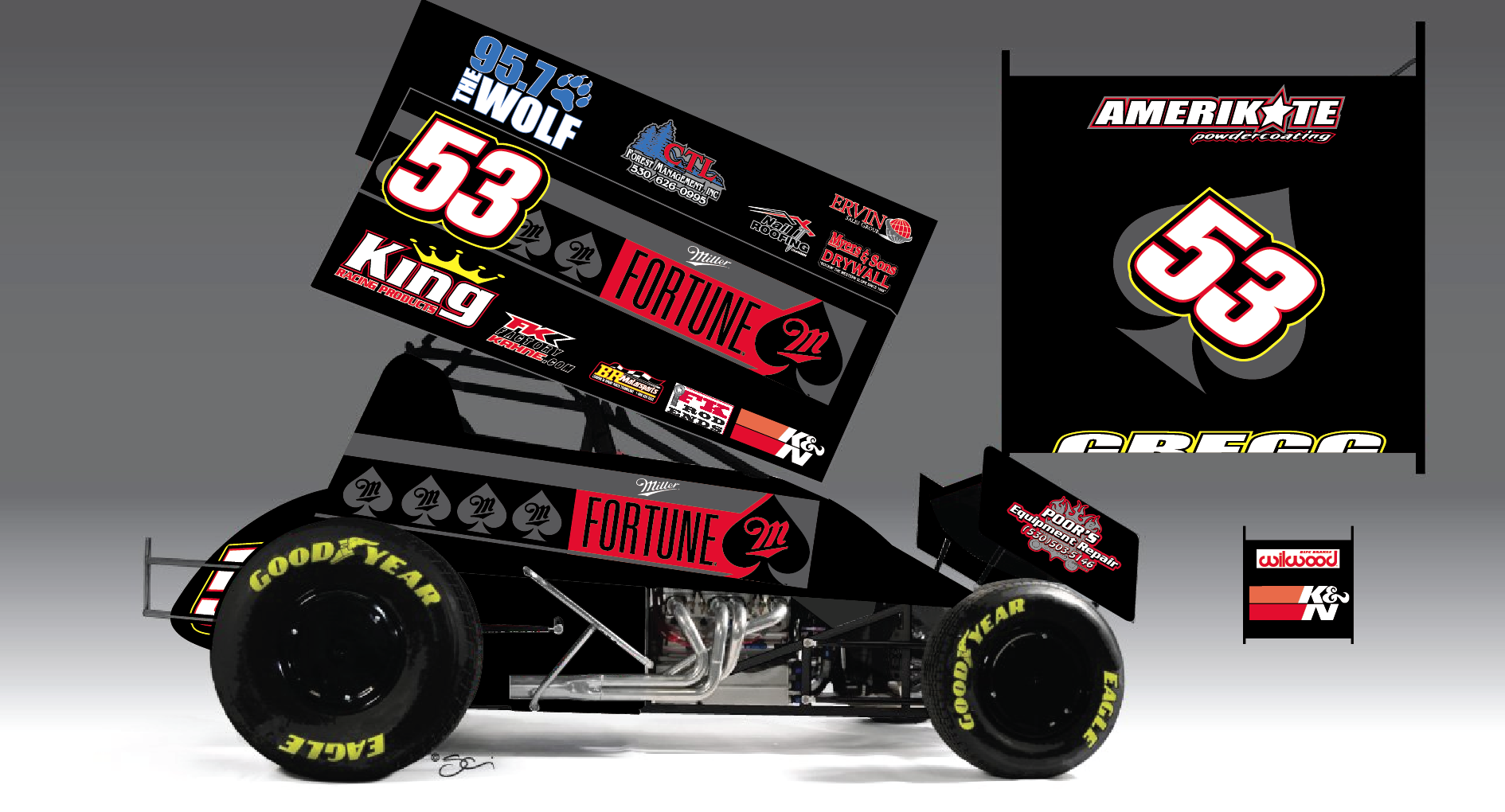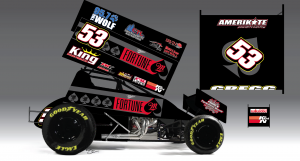 From Peterson Media
For the fifth year in a row the MillerCoors company will support local racing, and for the second year in a row they will partner with Andy Gregg and Brian Cannon as they team up to compete across the state of California.
"I am really excited to have the MillerCoors Company back on board my personal car for the 2014 season," Gregg said. "Over the last five years they have worked with Crew Chief Brian Cannon on his ventures, and last year when we joined forces, everything clicked, and we are excited to have them back as a partner for another season."
Though the last four-years Coors Light has been the primary product adorned on various racecars, in 2014 Gregg will sport MillerCoors' latest product, Miller Fortune, a tasty lager with a little kick, coming in at 6.9 abv.
"During this time I have been very fortunate to represent Coors Light although I am excited for the new opportunity in marketing the Miller Fortune brand," Brian Cannon said. "We have won 18 feature events, two series championship, as well as winning the Bullring Nationals in 2012, The Mark Forni Classic in 2013, and a third place finish against the World of Outlaws at the Gold Cup in 2011."
Miller Fortune made it's debut on February 10th 2014, and is currently available in most stores and bars, and on March 3rd, the product's extensive national marketing campaign began, making the timing of the start of the race season a perfect fit.
Miller Fortune is an un-distilled, spirited golden lager that is available in six and 12 pack bottles, as well as 16oz and 24oz battleship cans.
In his first season with MillerCoors on board with his program, Gregg put up one of his best season's to date as he picked up seven wins, 25 top five finishes, and 31 top -10 finishes in his 52 nights of action.
"We had really good success last year with MillerCoors on our car, and it's great to work with such a well-known company," Gregg added. "We are hoping we can continue to do well with them as a partner, and hopefully we can help them move some Miller Fortune."
ABOUT MillerCoors-  Frederick J. Miller was a determined young brewer who settled in Milwaukee and purchased the Plank Road Brewery where he founded Miller Brewing Company in 1855. He brewed his delicious beer using yeast that he carried in his pocket from Europe.
Adolph Coors apprenticed at a brewery in Prussia during his teens and stowed away on a ship to America to realize his dreams of becoming a brewer. Adolph opened the Golden Brewery (later Coors Brewing Company) in Colorado and tapped his first barrel in 1873.
Both companies had the good fortune to be founded by visionary businessmen whose families were committed to carrying on their legacies. Both businesses survived Prohibition, the Great Depression and two world wars, even as hundreds of other brewers failed. Our founding companies built their success barrel by barrel.
At MillerCoors, we have three hundred years of combined brewing history, and we are committed to building on our founders' legacies.
ON TAP: You can catch Gregg's new car at the Silver Dollar Speedway this Friday night.
2013 BY THE NUMBERS: Races-1, Wins-0, Top 5's-1, Top 10's-1
STAY CONNECTED: Stay up to speed with Andy by following him on twitter @andygregg16x.
You can also follow Miller Fortune on Twitter @MillerFortune or like on Facebook at www.facebook.com/MillerFortune
.