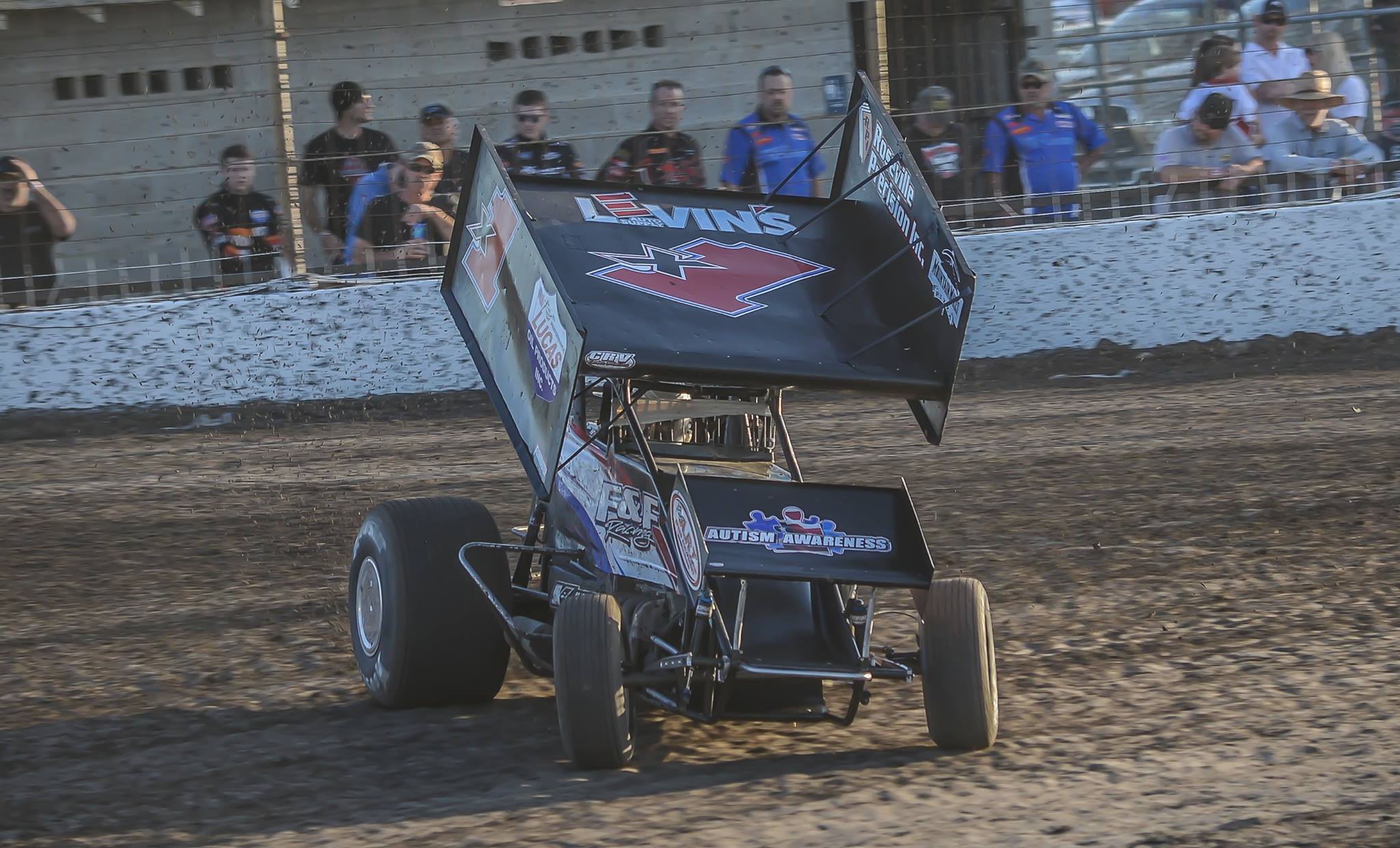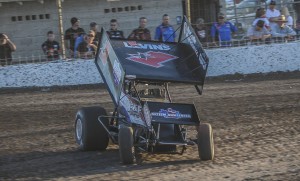 From Peterson Media
Making their season debut on Saturday night at the Marysville Raceway Park with the California Civil War Series Presented By Flowmaster, Andy Forsberg and his F&F Racing team rebounded from an early mechanical issue in the feature event to charge from the back to score a fifth place finish.
"The night started out a little slow for us, but we were able to get through our heat, and we lined up 11th in the feature," Forsberg said. "Around the 10th lap I noticed some issues under caution and pulled in running ninth, and the guys were able to fix it, and then we really got going."
Lining up in the sixth row on the very sticky, and rough track, the Auburn, CA driver ran inside the Top-10, as a pair of cautions slowed the early pace.
During the second caution, Forsberg gave up his ninth running spot, and went to the work area, where his Lucas Oil/Pit Stop USA/RPI team went to work, making the necessary changes to get Forsberg back on the speedway.
Back in action, Forsberg was in his element on the rough surface, and he bounced through ruts, and kept his foot on the loud pedal, as he charged his way through the star-studded field, taking advantage of the new double file restarts, as well as a few drivers dropping out.
When the race drew to a close, Forsberg had rallied his machine to a fifth place finish.
"The track was heavy, and rough, and just the way I like it," Forsberg said. "We had some luck coming from the back with a little bit of attrition, but we really had a strong car in the feature event, and we will take the fifth place finish."
The night started out with Forsberg timing in seventh fastest, putting him in the second row of the third heat race, where he went on to score a third place finish, and narrowly missed out on a Dash berth.
F&F Racing would like to thank Lucas Oil, Pit Stop USA, HRP, CRV, Inventory Sales, A.R.T. Speed Equipment, Wilwood, and Kaizer Wheels, K&N, Roseville Precision, Austism Speaks, FK Rod Ends, and PT Shocks for their support in 2014.
ON TAP: Andy Forsberg and the F&F Racing team will return to action on March 29th at the Antioch Speedway with the Civil War Series Presented by Flowmaster.
2014 BY THE NUMBERS: Races-1, Wins-0, Top-5's-1, Top-10's-1
STAY CONNECTED: For all of the latest news on the F&F Racing team please click over to www.fnfracing.com, or follow them on twitter @FNFRacingX1.