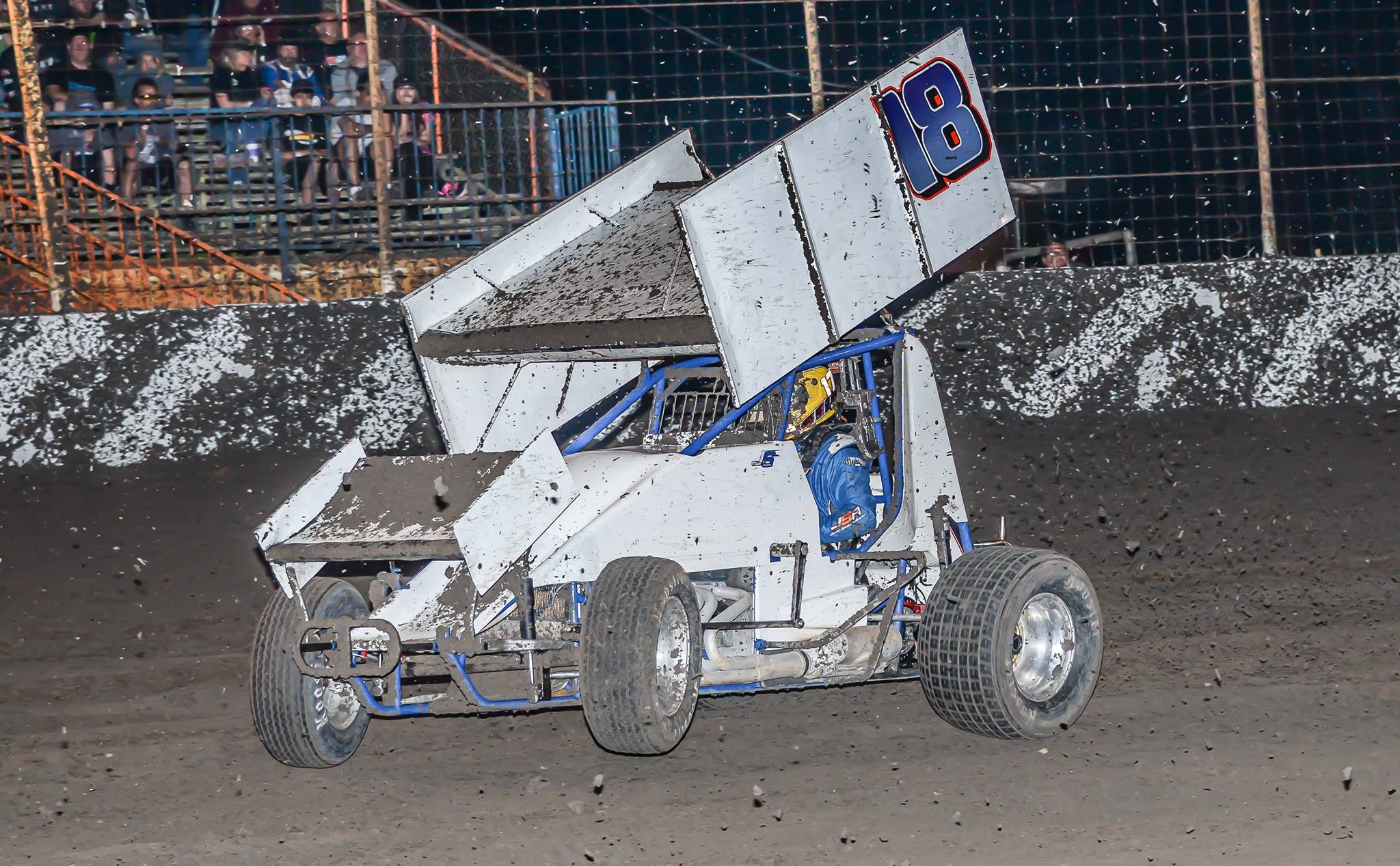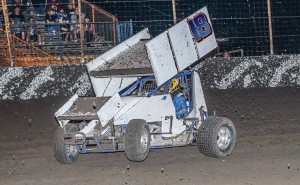 From Peterson Media
Kicking off the 2014 Civil War Series Presented by Flowmaster season on Saturday night, Justin Sanders had hopes of picking up where he finished off the 2013 campaign, but the Prunedale, CA driver didn't quite get off to the start he had hoped for as he was credited with a 15th place finish.
"It was a tough night," Sanders said. "The track was tricky, and we were a little on the tight side, but we rolled it back into the trailer in one piece and race on."
With 33-cars on hand for the series opener, Sanders lined his Rudy Warrington owned No. 18 machine up in the ninth row of the 30-lap feature event.
On a track that seemed to get increasingly more sticky as the night went on, Sanders seemed to have his hands full has he fought his machine lap-after-lap, as his machine was a little too tight.
"We figured the track would blow off a little bit, but it seemed to bring moisture back as the race wore on," Sanders said. "Mix that in with ruts, and we just were not very good."
Just hoping to salvage a Top-10 finish on this night, Sanders ultimately was forced to pull in as he ran out of tear-offs with a few laps to go.
"I tried everything to stay out, but it got to the point where it wasn't a good idea to be on the track anymore, and we pulled off with two to go," he said. "I do have to thank everyone on this team for their hard work, and hopefully we can be up front in Antioch at the next Civil War race."
Justin Sanders would like to thank North County Plastering, G&N Construction, STS Trucking, Lancaster Locksmith, Village Glass. Lufos Kustom Designs, Taco Bravo, LRB Race Products, Petersen Media, Fire Protection Management, Dirt Solution, Bob Tweedy, Ron Gravelle. Keener Auto Body, and  Dave Haver Racing Engines for their continued support.
ON TAP: Sanders will be in action Friday night at the Stockton Dirt Track for the FVP Shootout!
2014 BY THE NUMBERS: Starts-3, Wins-0, Top-5's-1, Top-10's-2
STAY CONNECTED: Stay connected with Justin Sanders by visiting his website, www.teamsandersmotorsports.com.