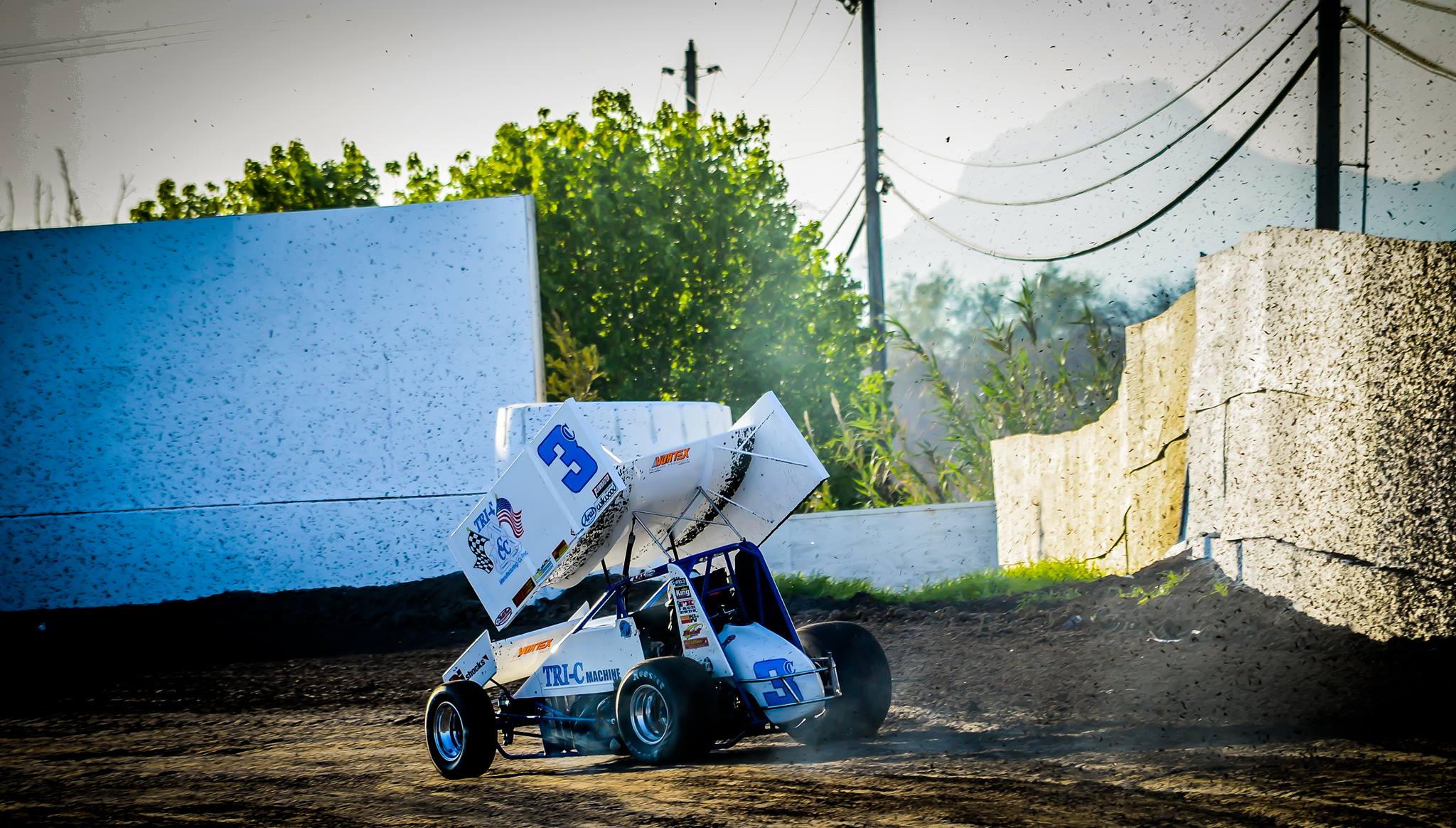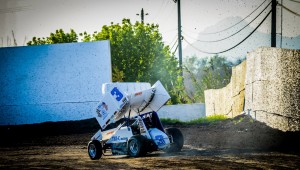 From Peterson Media
Returning to the United States after spending his winter racing, and getting married, in New Zealand, Jonathan Allard made his season debut with the Tri-C Motorsports team, and in two night's of action, Allard did not have the homecoming he was hoping for.
"We had great speed early in Tulare, and then fought some engine issues, and then on Saturday night we really had a great car all night, but we got caught up in a wreck running third and didn't get the finish we were looking for."
Competing with the Civil War Series presented by Flowmaster on Saturday night, Allard set the standard in time-trials as he was the fastest qualifier, putting him in the second row of the first heat.
Fighting his way to the second spot, Allard earned both the transfer to the feature event, as well as the transfer into the new Civil War Dash.
Lining up sixth in the Dash, Allard flexed his muscle as he jumped into the third spot, where he would finish, putting him in the second row for the 30-lap feature event.
When the race went green, Allard jumped into the third spot, as he chased after Alissa Geving, and Andy Gregg.
The yellow flew thee-laps into the feature event bunching the field back up, and when action resumed, Allard continued to sit in the third spot
As they began racing through traffic Allard closed up on the two front runners, only to see the yellow fly again, bunching the field back up.
The ensuing restart was disastrous for, JA, as contact ensued getting JA nearly upside down, but more contact ensued ripping his top-wing off.
The crew was able to make repairs and get him back on track, and though he tried everything to get moving forward, Allard ultimately pulled in with other issues to his machine.
"I have to thank my guys for working so hard to get things ready all winter, as well as get us restarted," Allard said. "We had a fast car, and I was hoping to get a win for Clyde and Marion Lamar to start our season off, but we will be just fine."
Friday night the team was in action with the World of Outlaws in Tulare, CA and experienced engine issues that saw their night end in the Last Chance Showdown.
2014 BY THE NUMBERS: Races-2, Wins-0, Top 5's-0, Top 10's-0.
 ON TAP: Allard will be in action both Friday and Saturday night at the Stockton Dirt Track in Stockton, CA.
 STAY CONNECTED: For more information on Jonathan, including upcoming events, pictures, and news please check out http://www.allardmotorsports.com, or follow JA on twitter @Allard0.