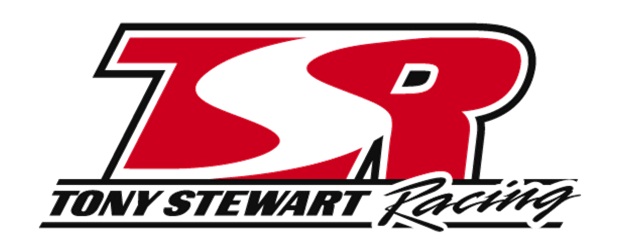 From TSR
Indianapolis, IN — (March 19, 2014) — The late Jim Valvano made the phrase "Survive and Advance" popular more than 30 years ago when his North Carolina State Wolfpack made its miraculous run to the NCAA men's basketball national title in 1983.
With a schedule of 92 races comprising the journey to a World of Outlaws (WoO) STP Sprint Car Series championship, there are going to be nights where surviving and advancing is the key for Tony Stewart Racing's (TSR) Steve Kinser and Donny Schatz. After a string of six consecutive top-10 finishes by both former champions was ended Saturday night, Kinser and Schatz are poised to perform like No. 1 seeds once again when action continues this Saturday at the Stockton Dirt Track in Central California.
Kinser, driver of the TSR No. 11 Bad Boy Buggies/J.D. Byrider/Chevrolet Performance Maxim, leads the Outlaws back to Stockton for the series' second-ever race at the 3/8-mile dirt oval located on the San Joaquin County Fairgrounds. The festivities begin Thursday morning at Stockton's City Hall when the 20-time champion will be presented with a key to the city in a special ceremony and, later that evening, will participate in a special dinner to honor "The King" as part of this year's World of Outlaws "Salute to the King Tour."
For Schatz, the return to Stockton provides an opportunity to reach a milestone during his 18th season of the competition with "The Greatest Show on Dirt." The driver of the TSR No. 15 STP/Armor All/Crimsafe J&J is trying to become only the fourth driver in WoO history to win 150 A-Features. The Fargo, N.D., racer earned his 149th on March 6 at The Dirt Track at Las Vegas Motor Speedway and, by doing so, became the first repeat winner in 2014.
In last year's Outlaws debut at Stockton, Kinser and Schatz both scored top-10 finishes. Schatz qualified sixth and charged his way from 13th to finish third. Kinser won his heat, finished seventh in the dash and eighth in the A-Feature.  Kinser will be looking to make Stockton the 143rd different track where he's won a WoO A-Feature. The Bloomington, Ind., native has won 57 A-Features in California during his career. Schatz would like to add Stockton to the list of California tracks where he's been a WoO winner and increase the number of tracks where he's come out victorious to 63.
Through eight 2014 WoO STP Sprint Car Series races, Schatz holds the second position in the WoO championship standings, 21 points behind leader Paul McMahan, and heads to Stockton with a series-leading six top-five finishes. Kinser is fourth, 35 markers out of first, and has finished on the podium four times.
For Saturday's race at Stockton, the grandstand gates will open at 4 p.m. PDT. Racing is scheduled to begin at 7 p.m. For tickets and more information, visit dirtcar.ticketforce.com/ordertickets.asp?p=447or call (877) 395-8606.
Race fans unable to attend this weekend's races can catch all of the action on DIRTVision.com. Fans can listen live as Johnny Gibson, "Voice of the Outlaws," calls the action as he does at all WoO Sprint Series events on the DIRTVision.com cybercast, as well as on the DIRT Radio Network. Go to www.DIRTVision.com for more information on all the site features, including updated results from each night of racing, as well as a chat room to interact with other race fans.
Steve Kinser, Driver of the No. 11 TSR/Bad Boy Buggies/J.D. Byrider/Chevrolet Performance Maxim:
The return to Stockton includes a special ceremony and dinner prior to the race. Have you ever been involved in activities like these before race events?
"It's quite an honor and pretty humbling. I've been racing for so long and have always just been focused on continuing to perform as best as we can. As you get older, you kind of appreciate a lot of the other little things that surround you. I've been fortunate to be honored at quite a few events and, oftentimes, I was racing and couldn't be there. It's great that the people of Stockton want to celebrate my last run at a championship with a couple of extra things like this. This sport is so much about the fans and these types of deals give me the chance to spend a little more time with the fans away from the track. We'll enjoy spending a few days in Stockton, for sure."
The season has already included races at bigger tracks and last weekend marked the first short track on the schedule. Stockton is another small track. Is there anything you can use from last year's race to help you maintain your early season success?
"I don't know if we can use anything from last year or not. Maybe our notes will give us some ideas on starting points but, to be honest with you, the Bad Boy Buggies guys (Scott Gerkin, Gary DuBois and Mark Angerett, Jr.) have been doing a great job for me every night. We've qualified for the inversion just about every night and, with these guys, you have to get in that dash. We went out early at Tulare on Saturday and the track picked up quite a bit in qualifying. That pretty much put us in a bad spot, but we took what we could get and are looking forward to getting back after it at Stockton."
Donny Schatz, Driver of the No. 15 TSR/STP/Armor All/Crimsafe J&J:
Through eight races, there have been six different winners. Are you surprised to see that number so early in the season?
"I can't say I'm surprised. I was hoping that there would only be one winner after eight races and that would be the STP team, but I know that's not being realistic. Early in the season, you see a lot of guys come out and have what it takes to get the job done on a given night. I know the goal of the series is to provide fans with great racing and maybe seeing multiple guys win is a big part of that. We've been able to win a couple and felt like we had a couple more where we had a decent shot. At the end of the year, if we can look at the 90 or so races and say that we either won or had a good chance of winning half of the races, we'll probably be happy."
Last year at Stockton, you were a man on a mission racing from 13th to third. Can you build on that performance this weekend?
"Every night is a new night with this deal. You never are going to get two tracks identical. I think the key for us last year is we had a car I could drive multiple lanes. A lot of guys were just leaning on the cushion and that ended up biting a couple of guys. I could run up high as well as a little lower. We qualified sixth last year and, with the format, that's not the best place to be. We've been better at qualifying this year, but even last Saturday at Tulare we were fifth after going out really early and it ended up being one spot too good. The STP guys (Rick Warner, Steve Swenson and Eric Prutzman) are working hard every night trying to give me a great car every time I hit the track. We're looking forward to getting back on the track Saturday."