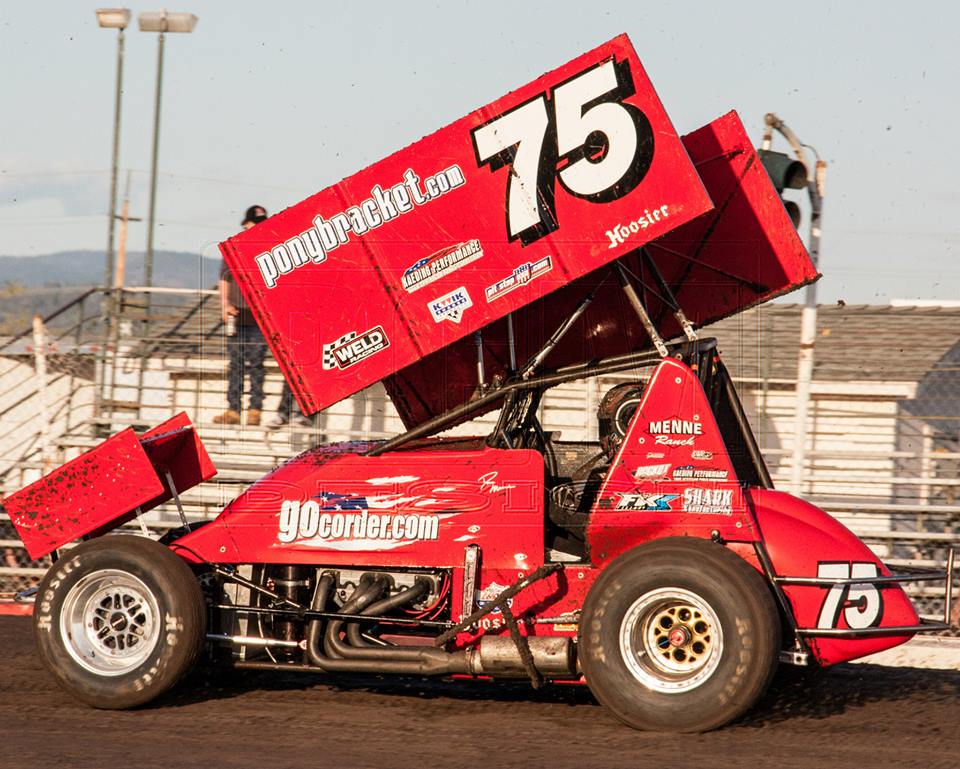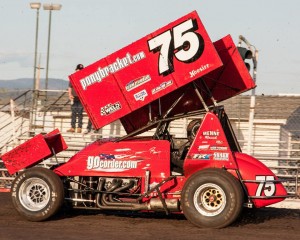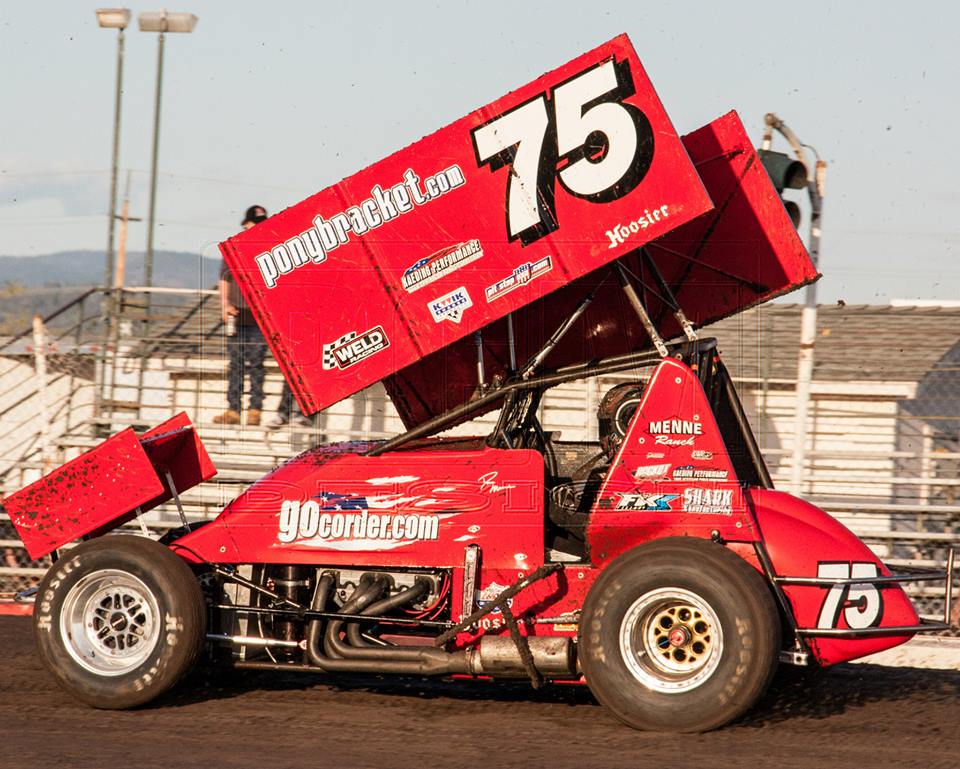 From Troy Hennig                                             
Chico, CA — (March 23, 2014) — Another huge weekend of racing is planned for this Friday, March 28th, and Saturday, March 29th.  On Friday night the speedway will host some of the best 360 winged sprint car drivers in California as $2,000 is on the line to the nights main event winner.  Joining the winged 360's are the Perma-Zyme wingless sprint cars, economy sprints and Dwarf cars.
Roseville's Sean Becker has won two of the three main events ran at Silver Dollar Speedway in the month of March.  If he can win this Friday night, he will receive an extra $2,000 bonus from promoter Dennis Gage.  While this puts a target on the Menne Motorsports #75, Becker is ready for the challenge.  "My mindset doesn't change from race to race," said Becker.  "I just try to go out and win each race." With the two wins this month, Becker now has 48 career wins at Chico.  On top of the extra money, if Becker wins Friday, he will move into elite company.  His 49th win will tie him with three other drivers for third all-time at Chico.  Those other drivers are Jonathan Allard, Wayne Sue and Shane Scott.
Becker will have plenty of challengers to keep him from the bonus.  Placerville's Andy Gregg has had the next best results early in this season.  Gregg has won the opening Civil War main event at Marysville Raceway Park last Saturday night.  He hasn't finished outside the top three while running with the 360's this year.  His maturity behind the wheel has been evident the last few years.  He has found a home driving for Scott and Kami Russell while also piloting his own equipment at times. He has continued to mesh with crew chief Brian Cannon even though the two have had disagreements, nothing outside the normal between driver and mechanic.
Even the year hasn't started off with an victory lane appearances Auburn's Andy Forsberg will be back in Chico driving the popular General Lee #01 owned by C & M Motorsports.  Chico's Clint Wilson, Paradise's John Michael Bunch, Browns Valley's Adam Brenton and Issaquah, Washington resident Matt Jensen are all expected to be in attendance.
Pit gate will open at 4 pm and front gate at 6 pm.  General adult admission for Friday night is $15.00, juniors and seniors $12.00 and kids are $6.00.  Children age five and under are free.
Camping is available all weekend at the Silver Dollar Fairgrounds.  The fairgrounds charge $30.00 a night for camping.
Saturday night the greatest show on dirt, the World of Outlaws, invade the quarter-mile clay oval speedway for one night only.  Pit gate will open at 2 pm, front gate at 5 pm and racing slated to start at 7 pm.  The Dwarf cars are returning from Friday night and will be the support division with the Outlaws on Saturday night.