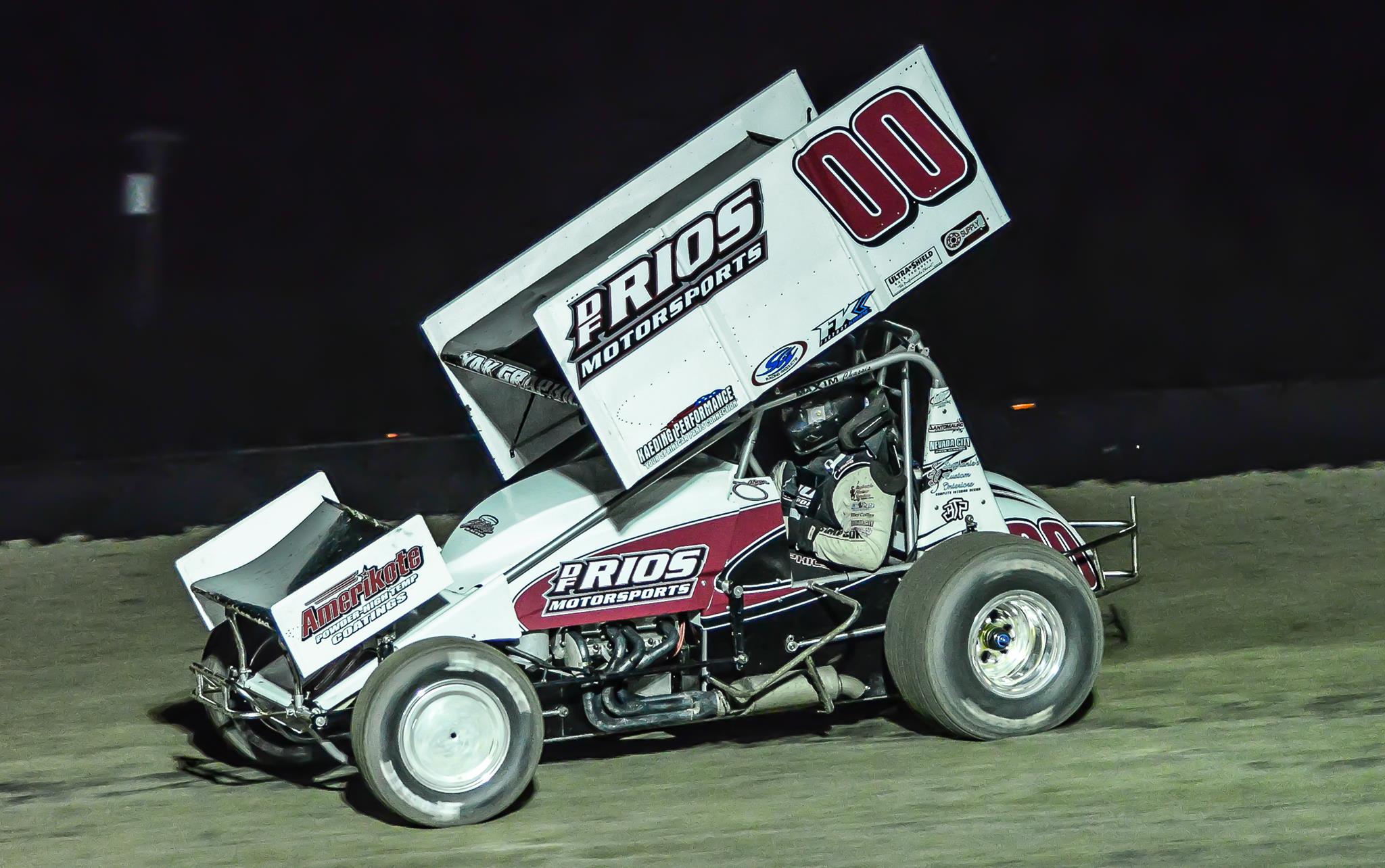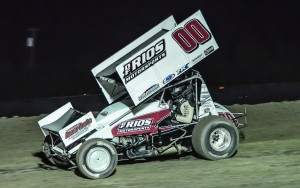 From Peterson Media
Kicking his 2014 season off over the weekend at the Stockton Dirt Track, Jason Statler competed in the 360 race on Friday night where he scored an eighth place finish before coming up one spot short of the World of Outlaw feature on Saturday night.
"I have to thank all of my guys for their hard work," Statler said. "It was our first weekend out so we had some adjustments to make, and overall I think we did a fair job. This year marks our 25th with Dave Rios supporting us, so we are hoping we can have a strong year for him."
Friday night saw Statler time his DF Rios/Amerikote/Riley Collins Auto Body No. 00 machine in 13th fastest, putting him on the pole of his heat race.
Picking up the heat race win, "The Big Guy" earned a berth in the Dash, and a third place finish lined him up in the second row of the feature event.
When the race went green, Statler slipped back to the fifth spot, but the racing amongst the top-five was tight for a majority of the night.
Battling hard with Bud Kaeding, Trey Starks,  and Andy Gregg, most of the night, Statler searched both high and low to find some separation against the stout field of cars, but as the laps clicked off, he lost a few positions and finished in the eighth spot.
Back in action on Saturday night against the World of Outlaws, Statler timed his Kaeding Performance/YAK Graphics/SCI backed entry in 19th fastest.
Starting fifth in his heat, Statler slipped back to a sixth place finish and was force to compete in the night's LCS.
Lining up second in the LCS, Statler ran well inside a transfer spot, until a caution flew late in the race, bunching the field back up. The ensuing restart saw Kraig Kinser get a run on Statler to take the fourth and final transfer spot, and Statler was on the outside looking in.
"It was disappointing not to make the feature on Saturday night, because we had a pretty good car, but these Outlaw races are tough nights, and we will race on," he said.
Jason Statler would like to thank DF Rios Motorsports, Amerikote, Riley Collins Auto Body, SCI, Kaeding Performance, Yak Graphics, Factory Kahne Shocks, Ultra Shield, Rod End Supply, Santomauro, and Nevada City Auto Service for their continued support.
ON TAP: Jason and his team will continue on with the World of Outlaws as they will be in action on Friday night at the Merced Speedway and on Saturday at the Silver Dollar Speedway.
2014 BY THE NUMBERS: Races-2, Wins-0, Top-5's-1, Top-10's-1
STAY CONNECTED: Stay up to speed with Jason by following @StatlerRacing on twitter.