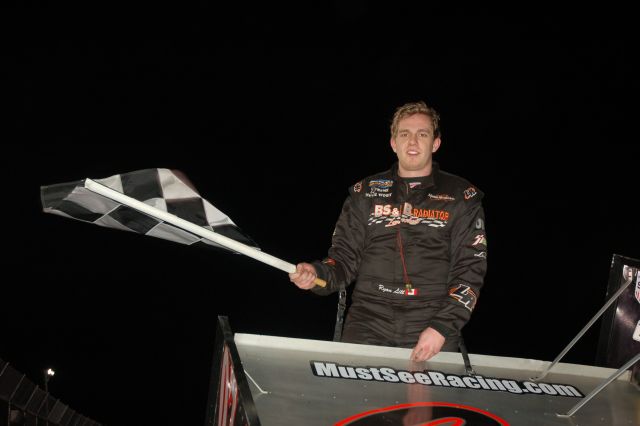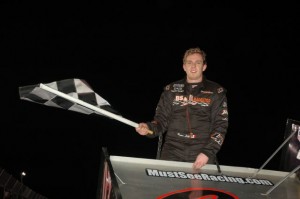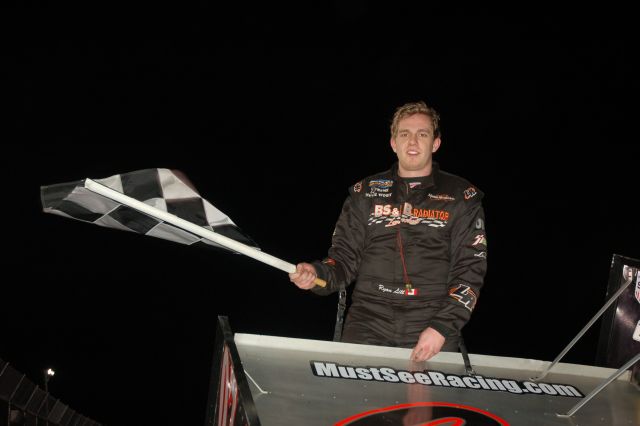 From David Sink
When London, Ontario, Canada driver returns to the 3rd annual "Southern Shootout" he will be a marked man of sorts. He is the defending race champion of the season opening Must See Racing Xtreme Sprint Series (MSRXSS) event at 5 Flags Speedway in Pensacola, FL April 11th.
Litt's 2013 season got off to a great start last year .He captured his first career MSRXSS feature event with his win at 5 Flags Speedway. "Last year was the first time I had been to both of those tracks" explains Litt. "5 Flags Speedway suites my driving style. I like the nice big wide half miles where you can run wide open. 5 Flags reminds me of Toledo Speedway. I just took to 5 Flags from the first time I practiced there the night before the race".
The 2013 season could have put Litt in the chase for the championship but Litt was forced to sit most of the season out when his grandmother became ill. "I took some time off because we're a family team. It put a damper on everything. We started the season off great with a win at 5 Flags and we ran sixth the next race at Mobile International Speedway. But it was tough on my father and grandfather and we just didn't feel like racing. I think we might have had a shot at the championship".
Litt got a teaser when he finished second in the 2011 MSRXSS championship chase when he lost out by only four points. Finishing second in 2011 has given him the confidence that he has a shot to win a MSRXSS championship. "We can usually run top five everywhere we go and always have a shot to win. Winning at 5 Flags last year was the biggest win of my career. There were nearly thirty cars there and some good drivers. To know that you can run with guys like Bobby Santos and Dave Steele is a confidence builder. We'll start the season off and see where we're at by mid-season as far as trying to win a championship". Litt will be aboard his familiar Diablo Chassis car sponsored by BS&B Radiator, Linton Media, and Extreme Metal Works.
Litt's quest for repeat "Southern Shootout" glory and championship hopes begins April 11-12. Litt has by far the longest journey to get the 3rd annual "Southern Shootout". "It's a twenty-two hour drive for us. We leave with snow on the ground and the weather just keeps better the further south we go" concludes Litt.
For more info on the 3rd annual "Southern Shotout" and MSRXSS please visit www.mustseeracing.com