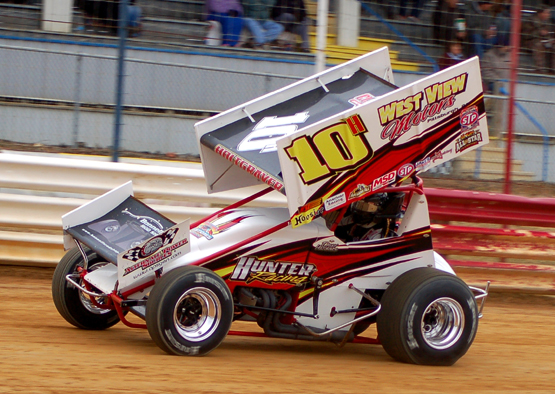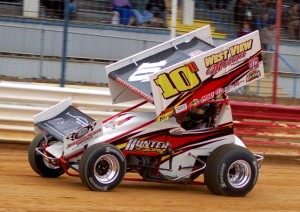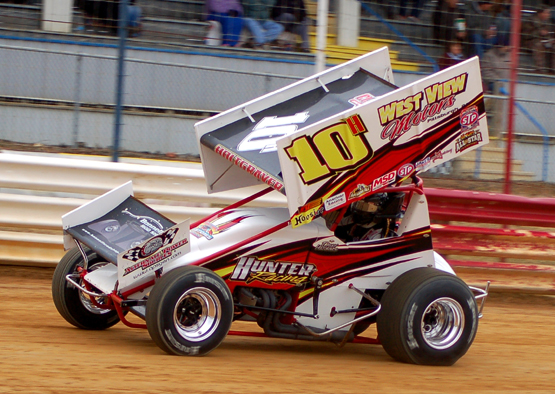 From Fully Injected Motorsports
Pittsburgh, PA — (April 1st, 2014) — Danny Holtgraver and Hunter Racing will spend the upcoming weekend at the Attica Raceway Park in Attica, Ohio; competing in the annual UNOH All Star Circuit of Champions' sanctioned 'Construction Equipment & Supply/HD Supply Spring Nationals.' The two-day UNOH All Star 'Ohio Region' program will take shape this Friday and Saturday, April 4th & 5th; highlighted with the $10,000-to-win 'Spring Nationals' finale on Saturday evening. Both Friday and Saturday will feature a full UNOH All Star '410' sprint car program. Friday night's preliminary show will feature a $3,000-to-win main event. Danny Holtgraver is a former winner at the Attica Raceway Park bullring, and looks forward to a potential $13,000 weekend. The 'Spring Nationals' will also launch the 2014 UNOH All Star 'Ohio Region' schedule.
"We are ready to get back on the road" said Holtgraver, "We've been doing a lot of sitting around and I don't like it…the weather hasn't been real cooperative lately so hopefully we can get this weekend in…we always like going to Attica…it's a super fun place to race and it's definitely exciting…there's a lot of money on the line at the 'Spring Nationals' so it's a great way to get the season rolling in the right direction…I just want to thank Rob Hunter and everyone involved…we put this deal together pretty quick and everyone has been great…all we need now is an opportunity to race again!"
Holtgraver, who will pilot the Hunter Racing, Berlin Natural Bakery, Bonnell's Rod Shop, Alternative Power Sources, West View Motors, DKW Transport, no. 10H '410' sprint car during the upcoming weekend, as well as the entire 2014 season, will head to Attica Raceway Park this Friday and Saturday currently fourth (4th) in the updated UNOH All Star Circuit of Champions' national standings. The former Lernerville Speedway sprint car track champion finished third (3rd) in the UNOH All Star national standings during his 2013 campaign; on the strength of three (3) main event victories. The Pittsburgh, Pennsylvania native will be following the entire UNOH All Star trail during his 2014 season; attempting to earn a first-career UNOH All Star regional or national series championship.
The 'Construction Equipment & Supply/HD Supply Spring Nationals' will kick-off on Friday evening, April 4th with gates opening at 4:00PM; racing is slated for 7:45PM. Attica Raceway Park gates will open at 3:30PM on Saturday; with racing scheduled to begin at 7:00PM. The UMP DIRTcar Late Models and 305 Sprints Cars will also be on the evening card during both nights of competition. For more information, please visit Attica Raceway Park live on the web at
www.atticaracewaypark.com
.
News and information relating to Danny Holtgraver, Danny Holtgraver Motorsports and Hunter Racing will be posted regularly right here at 'FullyInjected.com Presented by Westview Motors' during the entire 2014 season. Be sure to check out the official online home of Danny Holtgraver at
www.dannyholtgraver.com
; as well as keep up with the Pittsburgh native via social networks including twitter: @holtgraverd4 and facebook:
https://www.facebook.com/DannyHoltgraverMotorsports
Recent Highlights: Finished 10th (A-main) with the World of Outlaws STP Sprint Car Series at Volusia Speedway Park on February 16th.
Wins: 0