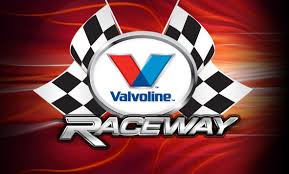 From Sydney Speedway
Veteran Max Dumesny saved his best for last in the Sprintcar track championship semi final tonight at Valvoline Raceway.
On a racy surface under dark clouds, Dumesny followed Jay Waugh into the lead and began to pressure him.
However, Waugh stuck to the outside line and continued to set the pace for 10 laps until Dumesny got the better of him in his Valvoline machine.
Once in front Dumesny gave no one a chance although point score chaser James Thompson looked a chance at times.
He ran the low line, but changed to the top when he found himself under a little pressure two laps from the finish.
Craig Brady was using the outside line to full advantage in the #74 Muswellbrook Nissan entry for Michael Rinkin.
Dumesny thoroughly deserved his win and the victory has sealed the season premiership for him with only the grand final remaining.
Nathan Smee was the night's other big winner in the Speedcar Super series grand final over 30 laps.
Smee (pictured below) set quick time in the American Tire and Racing Supplies entry which won him a front row start in the final.
He stormed to the front and held the lead from start to finish in Mark Cooper's swift rocketship.
Matt Smith followed in his wheel tracks but could not get on even terms while Queensland's series leader Brett Thomas marched on to the podium with a third place finish.
Queenslander Scott Jeynes survived a wild flip in his heat race when a three car tangle launched him into the air on the back straight.
He returned to the pits after the accident but collapsed in car owner Terry King's trailer and required Ambulance attention after complaining of a sore neck and back.
A second paramedic ambulance arrived to stabilise him and transport him to Westmead Hospital.
It was the third successive night when Raceway programmers had to race against the weather, raindrops and a radar that looked anything but co-operative.
Roll on the grand final.