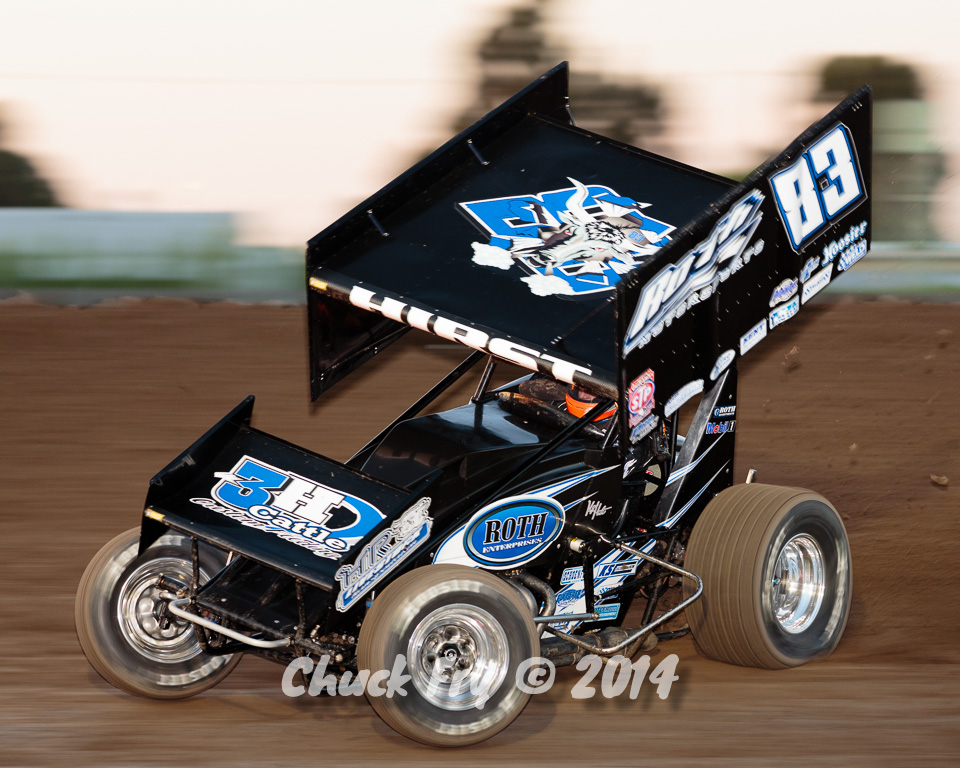 PETERSEN MEDIA
– Chico, CA was the destination for Kyle Hirst and his Roth Motorsports last weekend, and it was worth their while, as Hirst picked up his first win of the season on Friday night, and charged to a second place finish on Saturday night at the Dave Bradway, Jr Memorial.
"I have to thank my guys for coming up and giving me two night's of racing action," Hirst said. "We got the win on Friday night, and I badly wanted to win the Bradway on Saturday, but we will not complain about second."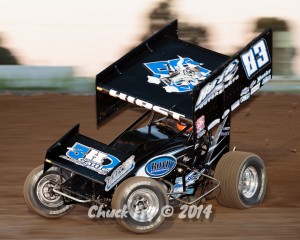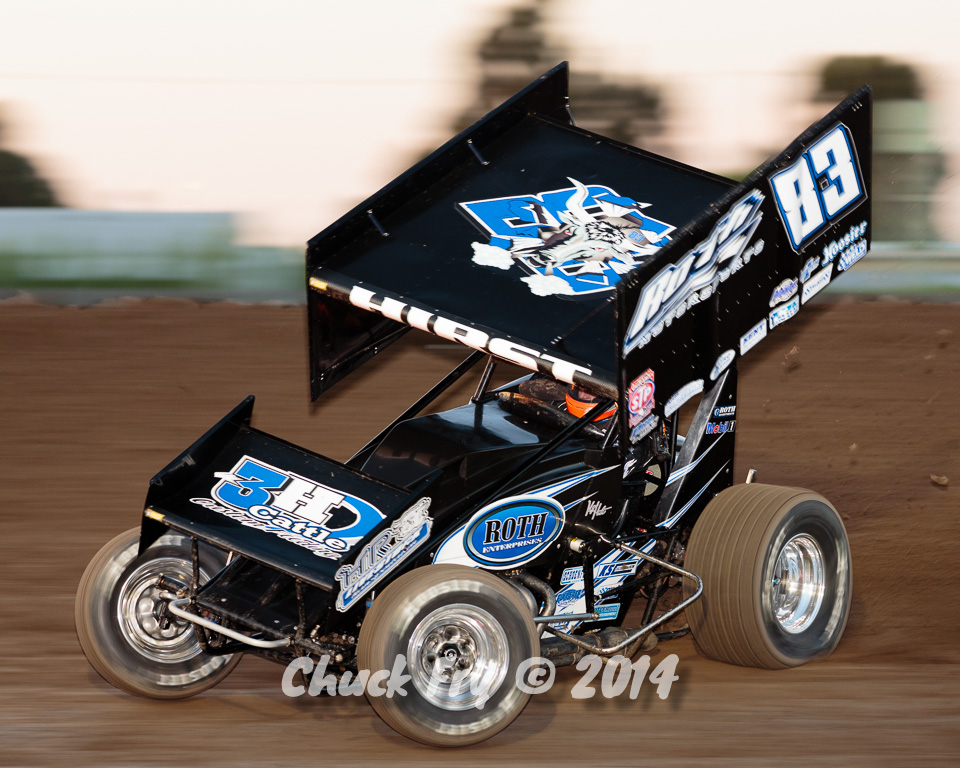 Friday night saw 35 cars show up to the weekly Silver Dollar Speedway Friday night show, and Hirst flexed his muscle early, timing his Roth Enterprises/HR Livestock Transportation/3H Cattle entry in fourth fastest.
Starting in the second row of his heat race, the outside row was the place to be, and Hirst jumped into the second spot, where he would finish, putting him in the Top-Eight redraw.
Lining up third in the 25-lap contest, Hirst worked his way into the second position, as he chased after race leader, Andy Gregg.
As the laps clicked off, it looked as if Hirst would score a second place finish, but as fate would have it, Gregg lost the handle after taking the white flag, and Hirst inherited the lead for a green, white, checkered finish, with reigning track champion, Sean Becker on his bumper.
Hirst was flawless on the restart, and went on to pick up his first win of the season.
"I know how Andy Gregg feels, but sometimes it's better to be lucky and good, and fortunately we were in the right place," he said. "This win is great, but the one I really want is tomorrow night's."
Friday night 38 cars assembled in the pit area for the King of the West event honoring Dave Bradway, Jr, and close family friend to the Hirst family, and Hirst started his night off by timing in fourth fastest.
Finishing third in his heat, Hirst earned a berth in the Dash, and a sixth place finish put him in the third row of the 40-lap feature event.
With the race getting off to a very slow start with numerous cautions, and stoppages slowing the pace, Hirst slowly worked his way forward, and when the race finally had a long green flag run, he was able to work his way into the second spot.
Getting into second, Hirst set his sight's on race leader, Rico Abreu, but he was unable to get close to Abreu who had distanced himself from the field while Hirst got into second, and for the second year in a row, Hirst ran second at a race that continues to elude it.
"I would have loved to win it, and it's a race I want to win badly, but we will take the second place finish, and send congratulations to Rico Abreu and his team," Hirst said. "Dennis and Teresa Roth have provided this team with great equipment, and we are happy with a win and a second place finish."
Kyle and his Roth Motorsports team would like to thank Roth Enterprises, HR Livestock Transportation, 3H Cattle,  Mobil1, FK Rod Ends, Weld Wheels, Brown and Miller Racing Solutions, Kent Performance, Kaeding Performance, and Astro Titanium for their support in 2013.
2014 ROTH MOTORSPORTS BY THE NUMBERS: Starts-12, Wins-1, Top 5's-5, Top 10's-8
ON TAP: Hirst and his Roth Motorsports team will be in action on Saturday night at the Petaluma Speedway in Petaluma, CA for more King of the West action.
STAY CONNECTED: Stay connected to Kyle by following him on Twitter, @kylehirstracing, or by visiting www.rothmotorsports83.com.
PETERSEN MEDIA: Petersen Media is a promotional agency that can handle your public relations, marketing, and any other medial needs. Petersen Media utilizes multiple tactics to help you reach your intended audience, to boost awareness.
For more information contact sales@petersenmediainc.com, by phone at 916-342-3424, visit www.petersenmediainc.com,  www.facebook.com/PetersenMedia, or follow www.twitter.com/petersen_Media.
________________________