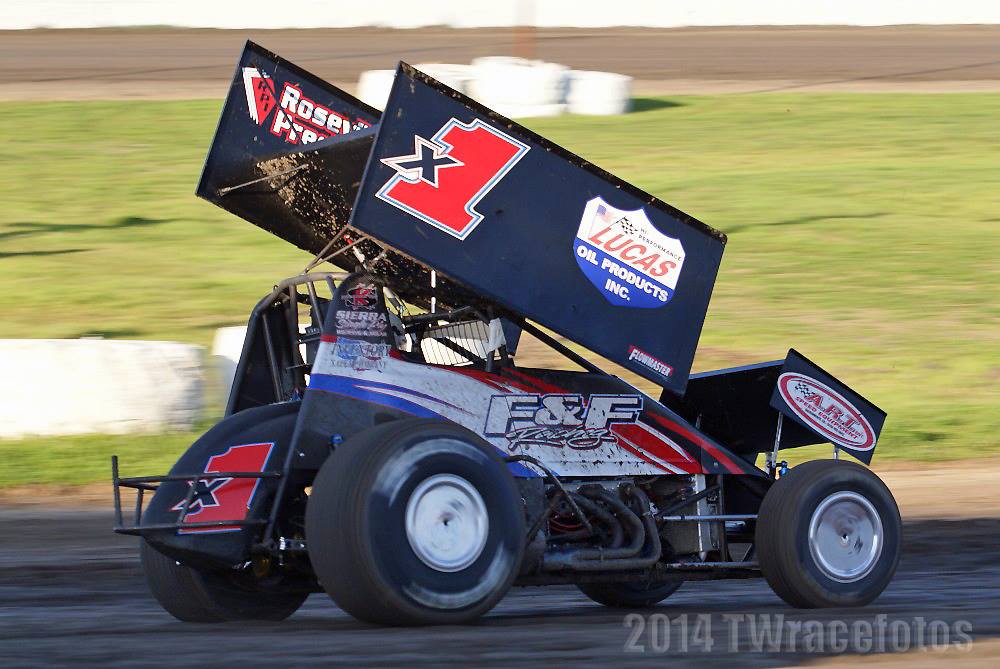 PETERSEN MEDIA
– With high winds slamming the area all weekend, Andy Forsberg and his F&F Racing team had a wild night on a the wind beaten Placerville Speedway Saturday night.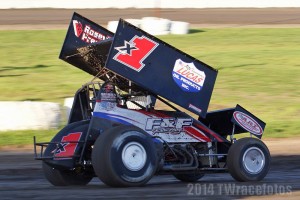 With a mixture of timing issues giving cars multiple laps, high winds, and being the last car on the clock, Forsberg timed his Lucas Oil/Pit Stop USA/Roseville Precision entry in 21st quickest.
Gridding the field in the seventh spot for his heat race, the Auburn, CA driver was able to tip toe around the speedway and earn a fourth place finish, putting him in the feature event, though he would line up in the 17th spot.
"Mixing a really tough race track with some scoring issues made time trials interesting," Forsberg said. "We were the last car out on an already slick track, and to top it off, I didn't run the greatest laps, and we really were behind the eight-ball all night."
With the track extremely slick, and narrow, Forsberg got in line and jockeyed for position at the back of the pack as passing was at a premium.
Picking up a few positions, Forsberg went to the work area with a fuel issue, and when he restarted, in the back, he was unable to get moving forward and ended the night with a 18th place finish.
"With the way things were, it really all comes back down to qualifying," he said. "If I could of timed in better, then we would have had a better shot at starting up front, and with the lack of passing that happened, starting positions were critical."
F&F Racing would like to thank Lucas Oil, Pit Stop USA, HRP, CRV, Inventory Sales, A.R.T. Speed Equipment, Wilwood, and Kaizer Wheels, K&N, Roseville Precision, Austism Speaks, FK Rod Ends, and PT Shocks for their support in 2014.
ON TAP: The F&F Racing team will be back in action on Saturday night at the Placerville Speedway in Placerville, CA.
2014 BY THE NUMBERS: Races-5, Wins-1, Top-5's-3, Top-10's-4
STAY CONNECTED: For all of the latest news on the F&F Racing team please click over to www.fnfracing.com, or follow them on twitter @FNFRacingX1.
PETERSEN MEDIA: Petersen Media is a promotional agency that can handle your public relations, marketing, and any other media needs. Petersen Media utilizes multiple tactics to help you reach your intended audience, to boost awareness.
For more information contact sales@petersenmediainc.com, by phone at 916-342-3424, visit www.petersenmediainc.com,  www.facebook.com/PetersenMedia
, or follow www.twitter.com/petersen_Media.