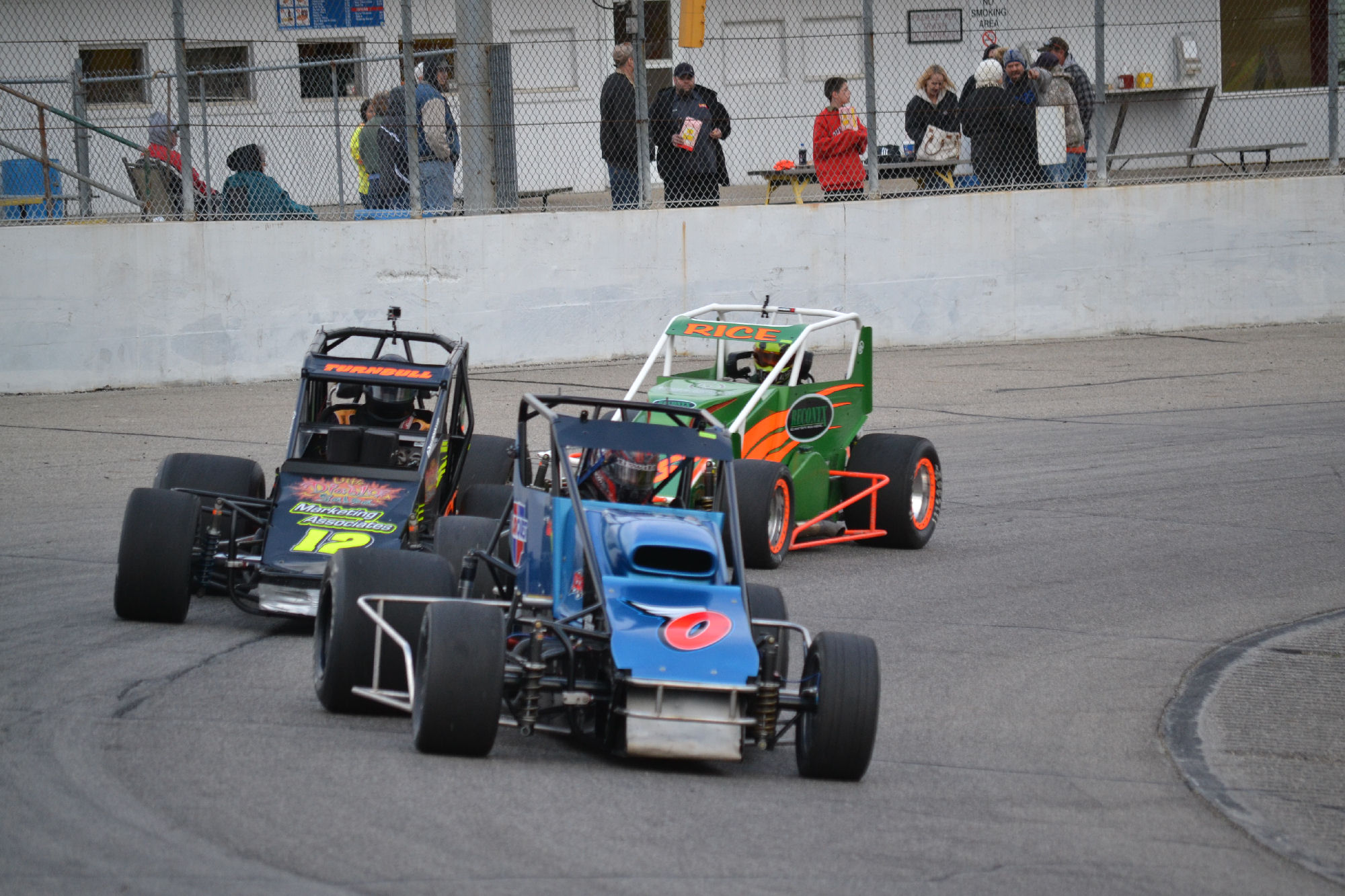 By Bob Buffenbarger
Mason,Mi. (5-16-2014)- Steve Irwin led 29 of 30 laps of the Sprint car feature at Spartan Speedway Friday night after fending off John Turnbull and Chance Rice for the entire 30 laps. Ohio native Anthony McCune started on the pole with Irwin along side, with McCune leading the initial circuit.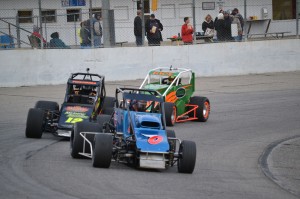 Irwin managed to get past McCune on lap 2 with Chance Rice on Irwin's rear bumper. With 5 in, the front four cars of Irwin, Rice, Turnbull and McCune were running under a blanket. At the 10 lap mark the top five cars were racing nose to tail. Turnbull had been working on 2nd place Rice and on lap 13, he made the pass for 2nd.
Half way saw Irwin maintaining a slight advantage over Turnbull, Rice, McCune and Don Hamilton all involved in heated action. Hamilton and McCune made contact on lap 22 resulting in McCune backing hard into the turn one water barrels which resulted in a cold shower for some fans in the pit bleachers on a very cold night. The wet track required a red flag to dry things out.
On the re-start with 8 laps to go, Irwin was up to the challenge holding off a pesky group of cars close behind. Irwin also won the heat race for the nine cars on hand tonight.
A Main
Steve Irwin, John Turnbull, Chance Rice, Doug Dietsch, Don Hamilton, Jay Rohrback, Joey Irwin, Anthony McCune