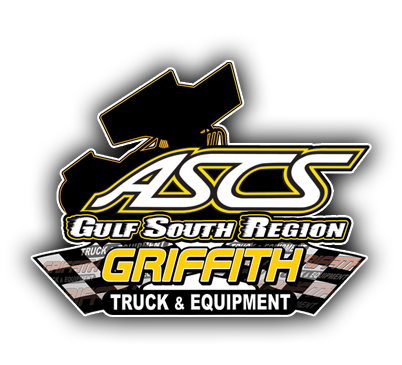 By Bryan Hulbert
BAYTOWN, Texas (June 21, 2014) – Leading non-stop on Saturday night, Griffith Truck and Equipment Gulf South points leader, Channin Tankersley, picked up the win at the Royal Purple Raceway.
The Highlands, Texas driver's first score of the season, Tankersley beat Ray Allen Kulhanek to the line. Seventh starting Travis Elliot completed the podium with Friday night winner, Travis Rilat, taking fourth. Coming from eleventh, Tommy Bryant rounded out the top five.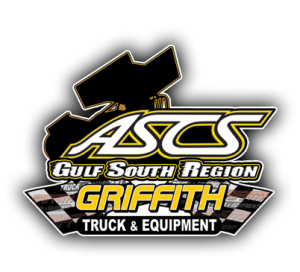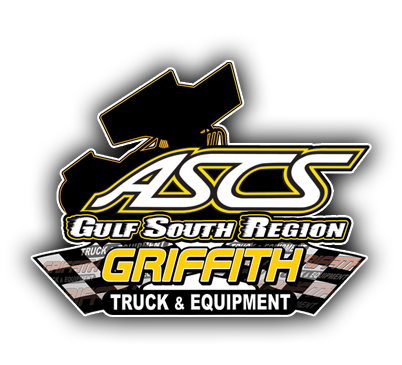 Morgan Turpen, Terry Gray, Caleb Martin, Paul Solomon, and John Pate made up the top ten.
The Griffith Truck and Equipment Gulf South Region will take time to prepare for three nights of racing over the Independence Day Holiday, starting July 3 at the Cotton Bowl Speedway in Paige, Texas. July 4 will see action at the Shady Oaks Speedway in Goliad, Texas, and finally the Battleground Speedway will host the Gulf South Region on July 5.
For continued updates on the American Sprint Car Series, log onto http://www.ascsracing.com.
Griffith Truck and Equipment Gulf South Region
Royal Purple Raceway – Baytown, Texas
Saturday, June 21, 2014
Car Count: 22
Heat 1 (8 Laps): 1. 11-Channin Tankersley; 2. 39C-Travis Rilat; 3. 0-Marty Hargroder; 4. 51-Caleb Martin; 5. 53-Andrew VanBlarcum; 6. 24-Brandie Jass; 7. (DNF) 17T-Greg Rilat; DNS F13-Bobby Barksdale
Heat 2 (8 Laps): 1. 10M-Morgan Turpen; 2. 27-Steve Block; 3. 36-John Pate; 4. 7A-Paul Solomon; 5. 12-Scott Smith; 6. 2W-Dustin Welch; 7. (DNF) 29-Mike Walling
Heat 3 (8 Laps): 1. 10-Terry Gray; 2. 21T-Ray Allen Kulhanek; 3. 28-Tommy Bryant; 4. 15T-Travis Elliott; 5. 7-Wyatt Rector; 6. 19-Klint Angelette; 7. 93-Chris Sweeney
A Feature (25 Laps): 1. 11-Channin Tankersley[1]; 2. 21T-Ray Allen Kulhanek[5]; 3. 15T-Travis Elliott[7]; 4. 39C-Travis Rilat[3]; 5. 28-Tommy Bryant[11]; 6. 10M-Morgan Turpen[2]; 7. 10-Terry Gray[4]; 8. 51-Caleb Martin[10]; 9. 7A-Paul Solomon[6]; 10. 36-John Pate[8]; 11. 19-Klint Angelette[16]; 12. 17T-Greg Rilat[20]; 13. 29-Mike Walling[21]; 14. 7-Wyatt Rector[15]; 15. 24-Brandie Jass[18]; 16. 27-Steve Block[9]; 17. (DNF) 12-Scott Smith[13]; 18. (DNF) 93-Chris Sweeney[19]; 19. (DNF) 53-Andrew VanBlarcum[14]; 20. (DNF) 2W-Dustin Welch[17]; 21. (DNF) 0-Marty Hargroder[12]; 22. (DNF) F13-Bobby Barksdale[22]