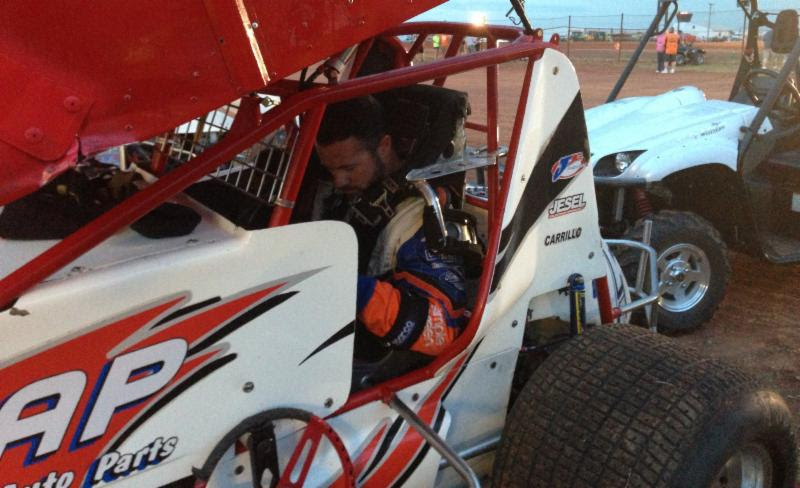 Inside Line Promotions
LAWTON, Okla. (June 30, 2014) – After spending the past eight years competing on pavement at drag strips, Cody Wampler has returned to dirt.
Wampler made his homecoming to sprint car racing on June 18 at Lawton Speedway during the Lucas Oil ASCS National Tour Bob Westphal Memorial Cup Speedweek event, which marked his first competitive race since 2006.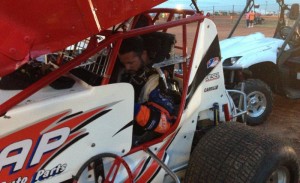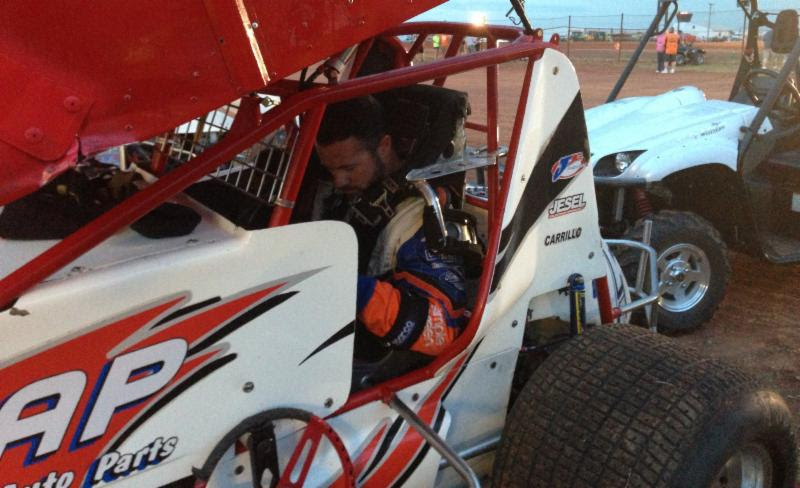 "A couple of weeks before we had hot lapped before so it wasn't my first laps," he said. "I was a little more comfortable than I figured I'd be. It was great to get back in it and compete again."
Wampler opened the night by drawing a high number to start him at the back of his heat race.
"I was hoping I either drew on the back or on the front," he said. "We were tight in the heat."
After advancing from seventh to sixth place in his heat race, Wampler was relegated to a B Main.
"Once we got a few laps in we were making some good laps and making some ground up," he said. "Overall I felt pretty comfortable in the car. The main thing was I missed the cushion a couple of times. As far as racing with the other cars it wasn't too bad. I think it was a very successful outing for the conditions."
Wampler placed 10th in the consolation race. He is slated to return to action this Saturday at Lawton Speedway in the championship sprints class.
"This Saturday we will have a new motor," he said. "I will be shooting for a top 10. As long as everything goes smooth, I'm looking to get a good feel and finish the race. If that happens I'd be disappointed if we didn't get a top 10."
Wampler estimates his team will compete in approximately 15 races throughout the remainder of the season as he gets readjusted to sprint car competition.
QUICK RESULTS –
June 18 – Lawton Speedway in Lawton, Okla. – Heat race: 6 (7); B Main: 10 (7).
SEASON STATS –
1 race, 0 wins, 0 top fives, 0 top 10s, 0 top 15s, 0 top 20s
UP NEXT –
Saturday at Lawton Speedway in Lawton, Okla.
MEDIA LINKS –
Facebook: https://www.facebook.com/WamplerMotorsports
APPAREL –
Wampler is in the process of designing t-shirts and he hopes to have new apparel later this summer.
SPONSOR SPOTLIGHT – Cotton County Drug
Cotton County Drug is owned by Elizabeth Crew, DPH. Elizabeth rescued her small community of Walters, Okla., after the local pharmacy of 30 years closed. The community was left having to drive 30 miles for their pharmacy needs. Mrs. Crew opened the doors in late 2010. Cotton County Drug specializes in compounding and also have wide variety of gifts, clothing, etc. If you're in the area, check out their new store at 613 E. Missouri St.
"Cotton County Drug came on board this year and I really appreciate their support," Wampler said. "We look forward to the marketing partnership with them, which will benefit both sides."
Wampler would also like to thank Lawton Auto Parts, Wampler Transmission, Powers Heating & Air, Indian Territory Medical Equipment, Eagle Creek Escape, Shur Shot Guns, Cotton Ag Inc., Farm Bureau (Jeff Baumann Insurance), Thriller Productions, Aspire Home Care & Hospice, Al's Pump, Walters Well Service and On Another Level Designs for their continued support.
INSIDE LINE PROMOTIONS –
Inside Line Promotions specializes in affordable public relations and media management for motor sports drivers, teams, sponsors, tracks, series, events, organizations and manufacturers. ILP Founder Shawn Miller leverages professional journalism with new media technologies and social networking to improve your exposure and the return on investment for your sponsors.
To meet the media relations needs of your program and to join Team ILP, contact Shawn at 541-510-3663 or InsideLinePromotions@gmail.com. For more information on Inside Line Promotions, visit http://www.InsideLinePromotions.com.