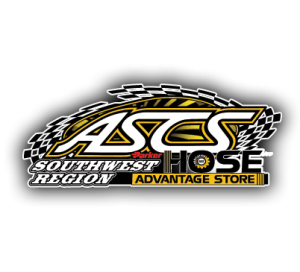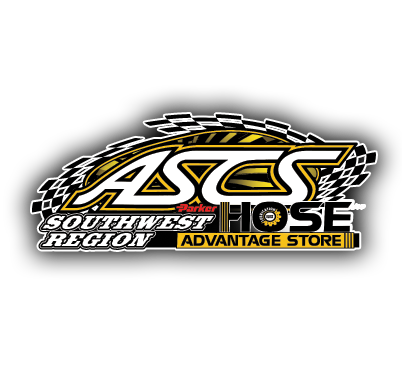 From Bryan Hulbert
Queen Creek, AZ —  (July 5, 2014) — The deserts of Arizona rang with horsepower on Saturday night as the ASCS Southwest Region took to the Arizona Speedway in Queen Creek, Ariz. with Bob Ream, Jr. earning his second victory in as many races.
Pacing through the field from eleventh, Ream worked to the point on Lap 16 with the pass on Kaylene Verville. Lance Norick battled late with Verville, then Rick Ziehl to earn the runner up position with Ziehl taking third. Alex Pettas raced to fourth with Rickey Hood making his first appearance of the season to round out the top-five from fifteenth.
Joshua Williams snagged sixth with Kaylene Verville slipping back to seventh. Jordan Stetson was eighth from fourteenth with Ryan Linder and Nick Parker making up the top ten.
The ASCS Southwest Region takes to the Tucson International Raceway on July 26. For continued updates, log onto http://www.ascsracing.com.
ASCS Southwest Region
Arizona Speedway – Queen Creek, Ariz.
Saturday, July 5, 2014
Car Count: 22
Heat 1 (8 Laps): 1. 94-Nick Parker; 2. 22X-Jesse Baker; 3. 91-Casey Buckman; 4. 90-Lance Norick; 5. 55-Brent McKee; 6. 5-Bud Rowe; 7. (DNF) 29S-Darrell Sickles; 8. (DNF) 56-Ryan Murphy
Heat 2 (8 Laps): 1. 20Z-Rick Ziehl; 2. 01-Kaylene Verville; 3. 9-Ryan Linder; 4. 8-Bob Ream Jr; 5. TI64-Alex Pettas; 6. 27-Rickey Hood; 7. 14-Cody Sickles
Heat 3 (8 Laps): 1. 2B-Michael Bonneau; 2. 51-Cody Cambensy; 3. 41W-Joshua Williams; 4. 22-Mike Rux Jr; 5. 8AZ-Jordan Stetson; 6. 57X-James Aragon; 7. 17K-Kyle Danielson
A Feature (25 Laps): 1. 8-Bob Ream Jr[11]; 2. 90-Lance Norick[10]; 3. 20Z-Rick Ziehl[6]; 4. TI64-Alex Pettas[13]; 5. 27-Rickey Hood[15]; 6. 41W-Joshua Williams[4]; 7. 01-Kaylene Verville[2]; 8. 8AZ-Jordan Stetson[14]; 9. 9-Ryan Linder[9]; 10. 94-Nick Parker[7]; 11. 17K-Kyle Danielson[18]; 12. 29S-Darrell Sickles[20]; 13. 22X-Jesse Baker[3]; 14. (DNF) 2B-Michael Bonneau[5]; 15. (DNF) 22-Mike Rux Jr[12]; 16. (DNF) 55-Brent McKee[16]; 17. (DNF) 57X-James Aragon[17]; 18. (DNF) 91-Casey Buckman[8]; 19. (DNF) 14-Cody Sickles[19]; 20. (DNF) 51-Cody Cambensy[1]; 21. (DNF) 5-Bud Rowe[21]; DNS 56-Ryan Murphy